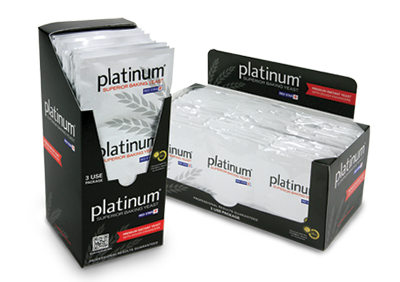 Platinum Yeast from Red Star
makes baking homemade bread a cinch, providing professional results every time. This simple-to-use yeast strengthens and improves your dough, increasing oven spring and finished volume of any recipe.
It's the yeast you can trust!
Platinum® Instant
Sourdough Yeast
Life's best occasions are made from scratch, combining good friends and good food. Get a head start on enjoying both with Platinum Instant Sourdough Yeast by Red Star. It's a baking breakthrough. It starts with Platinum Superior Baking Yeast with natural dough strengtheners for better oven spring and finished volume. Then, Red Star adds real sourdough culture to create authentic sourdough flavor in any recipe. That means less no fussing with a finicky sourdough starter culture, leaving you more time to savor summer's made-from-scratch moments.
RED STAR® PLATINUM®
RED STAR® MAIN SITE