Milk Bread Honey Bunnies
Made with a milk bread dough, these light and fluffy rolls are shaped into bunnies - perfect for Easter dinner, or any made-from-scratch moment. A fun activity with the kids, decorate the bunnies with edible markers.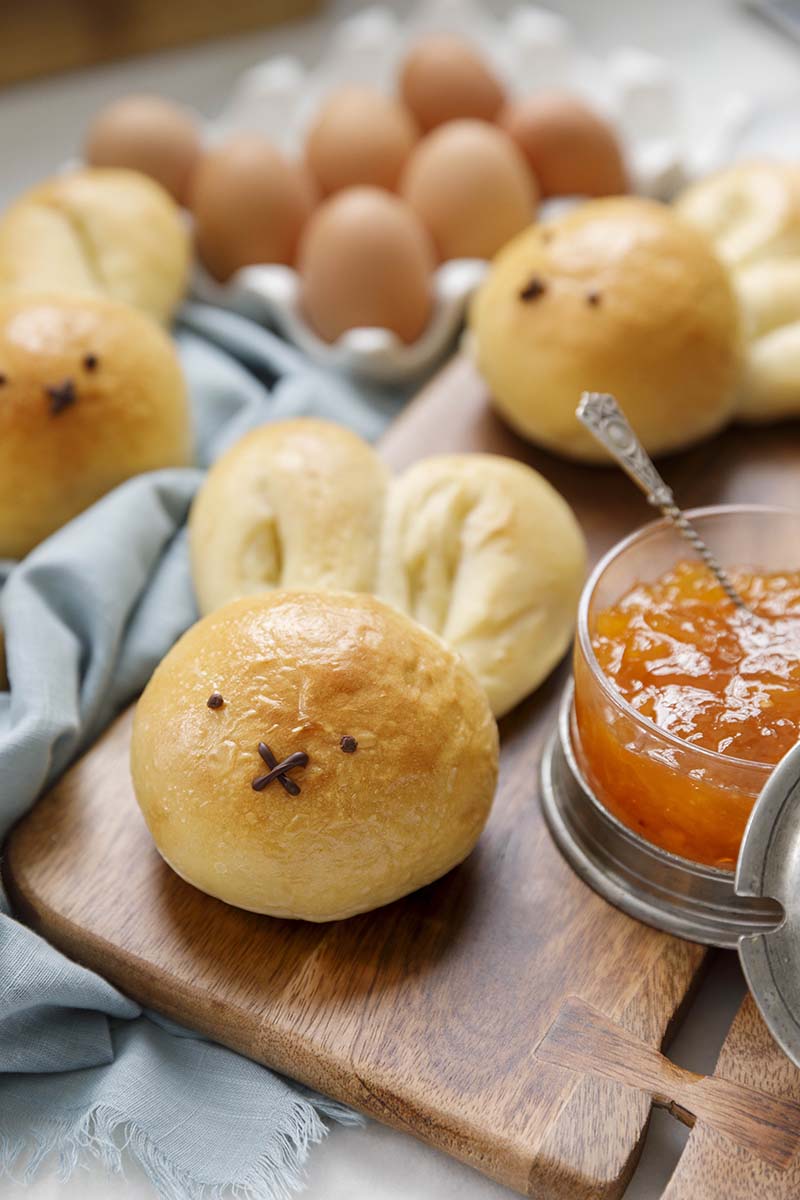 Instructions
Watch the video below for shaping tips.


Divide the dough into eight equal pieces and then divide each piece in half to make 16 pieces total. Roll 8 of the halves into tight balls and place evenly, seam side down, onto parchment-lined sheet pans (4 per sheet pan).


Take the remaining halves and cut each in half, rolling each piece into tapered ropes just over 12-inches long. Fold each rope in half to create an ear, pinching the tapered ends together. Tuck the tapered end under the roll and tuck a second folded bunny ear next to it. Cover the bunnies loosely with plastic wrap and allow to proof until the "face" of the bunnies passes the ripe test. Brush with egg wash. Pinch the ends of each bunny ear and gently stretch, then bake for 20-22 minutes. Allow to cool completely and then "paint" eyes and a mouth with a black edible marker, or pipe eyes and mouth with ganache.


Recipe in partnership with Gesine Prado.
Honey Bunnies Tutorial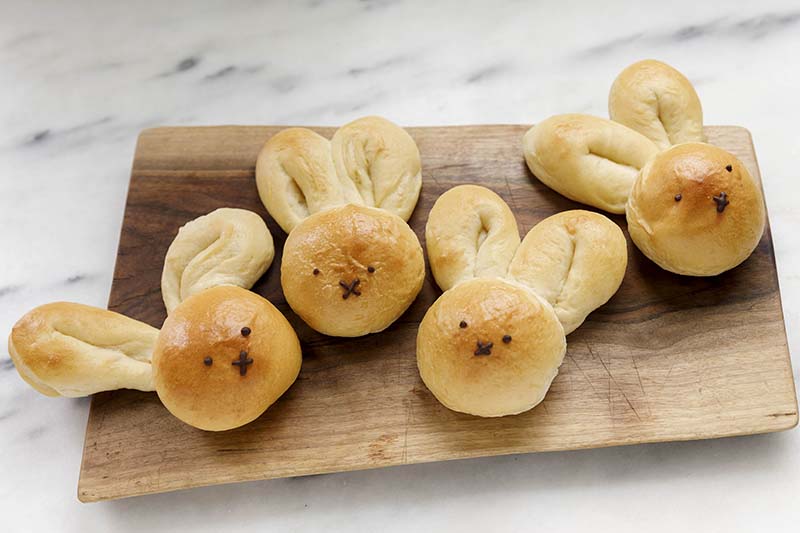 Other variations on this recipe: