Summer Salad Grilled Pizza
This summer salad pizza is perfect for lunch or a light dinner. The grilled artisan pizza crust takes it to the next level of deliciousness! Watch the video below to see how easy it is to make!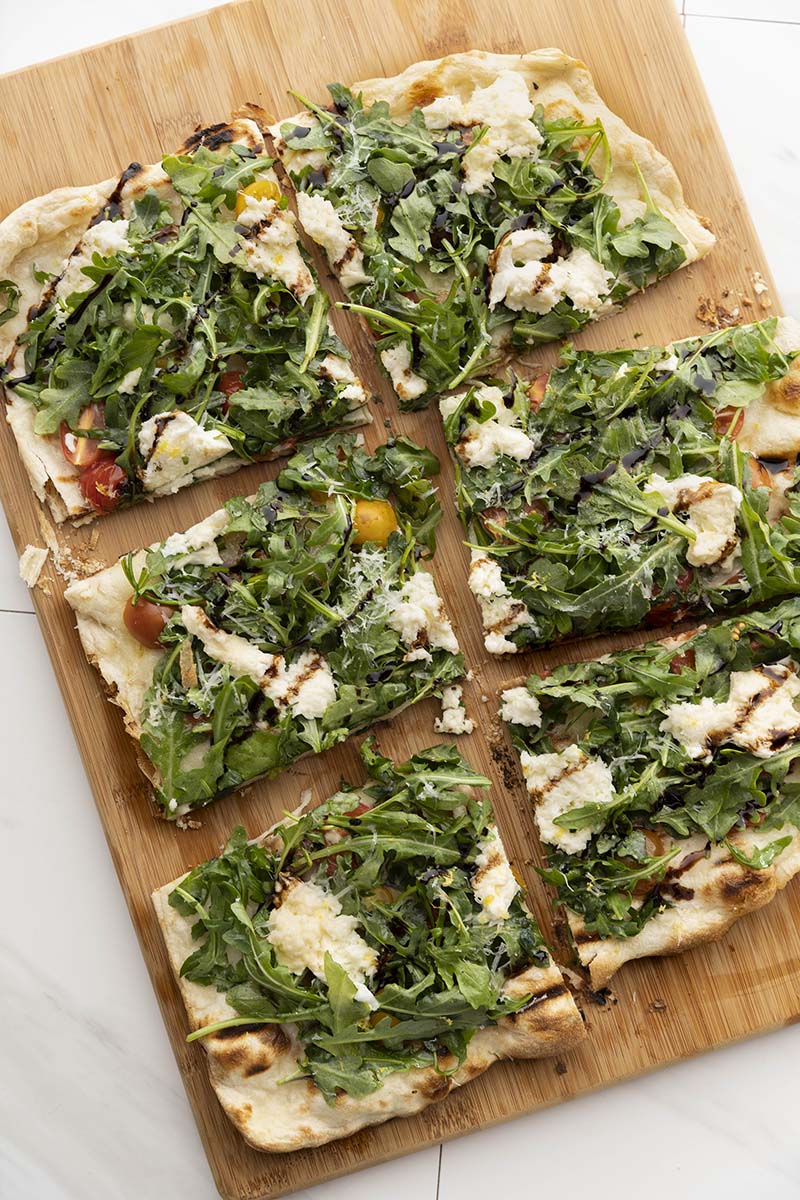 Ingredients
Grilled pizza crust (recipe link below)
Mozzarella cheese, shredded
Grape tomatoes, halved
Fresh arugula
Fresh Mozzarella cheese, hand torn
Parmesan cheese, freshly grated
Extra virgin olive oil
Cracked pepper, ground, to taste
Sea salt, to taste
Juice from ½ of a lemon
Zest from ½ of a lemon
Balsamic glaze
Instructions
Preheat gas grill and stone to 425-450˚F.


Top grilled pizza crust with shredded mozzarella, then add tomatoes. Transfer to hot stone in grill using a pizza peel. Close lid and bake about 6 - 8 minutes, until cheese is melted. Remove from grill and place on cutting board. Cut in squares, then slide pizza from cutting board to a cooling rack. Top with fresh arugula, torn Mozzarella, grated Parmesan, drizzled olive oil, pepper and salt to taste, fresh squeezed lemon, lemon zest, and finish with a drizzle of balsamic glaze.


In partnership with Leo Spizzirri.
Notes
If using a charcoal grill, preheat to 500˚F. Par-bake crusts directly on grill. Place stone over indirect heat until hot. Bake pizza until toppings are done and crust is lightly browned.
Summer Salad Grilled Pizza Video Tutorial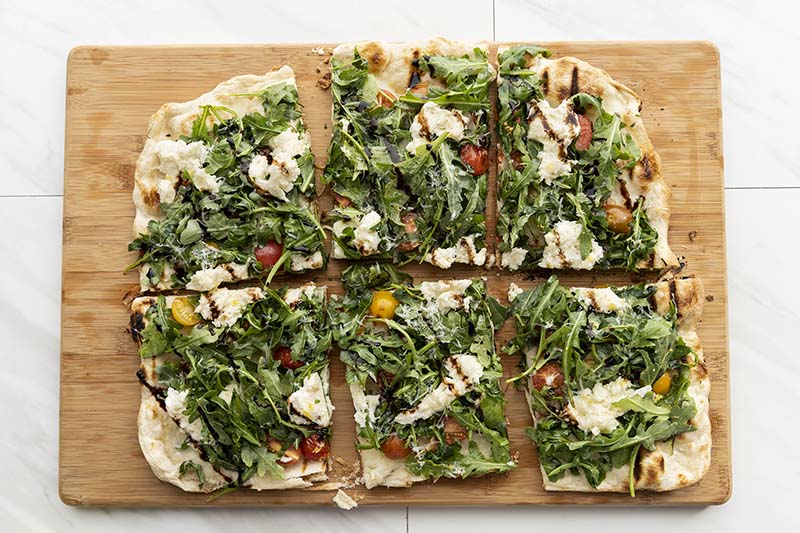 More of Leo's recipes: