Traditional Sausage and Ricotta Grilled Pizza
Your traditional sausage and cheese pizza just got an upgrade with a homemade grilled artisan pizza crust. Watch the video to see how easy it is to make!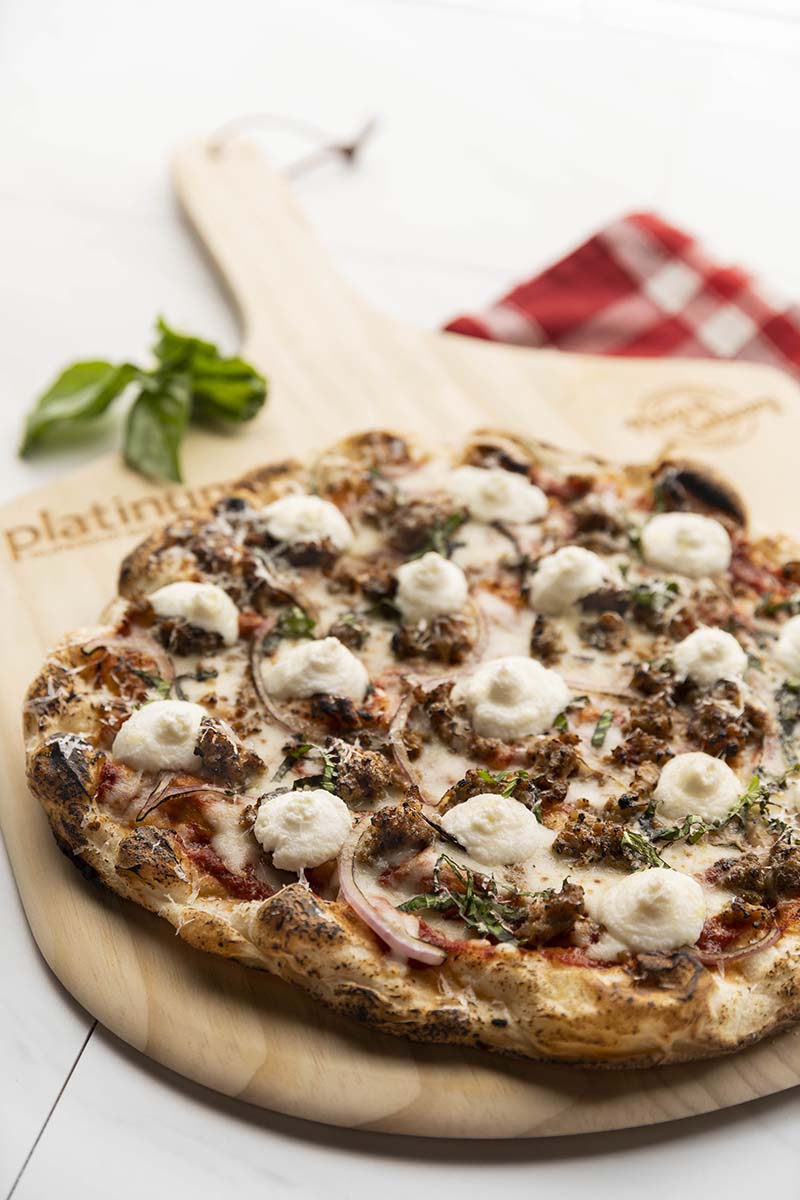 Ingredients
Grilled pizza crust (recipe link below)
Tomato sauce (link below for homemade sauce recipe)
Italian sausage, crumbled and browned
Mozzarella cheese, shredded
Red onion, shaved or sliced
Whole-milk Ricotta cheese, in a piping bag
Basil leaves, rolled and sliced into thin strips
Olive oil infused with garlic
Pecorino Romano, freshly grated
Instructions
Preheat gas grill and stone to 425-450˚F.


Place a couple spoonfuls of sauce in center of crust. Use fingers to spread sauce to get into all of the nooks and crannies, to within about an inch of the outer edge of the crust. Add a light layer of shredded Mozzarella, sausage and red onion. Use a pizza peel to transfer to pre-heated stone on the grill. Close lid and bake until cheese is melted, and desired crust color is achieved, about 6 – 8 minutes.


Remove from grill with the peel and transfer to cooling rack. Finish with dollops of Ricotta, basil, garlic oil sprinkles from a pastry brush, then freshly grated Pecorino Romano. Slice and enjoy!


In partnership with Leo Spizzirri.
Notes
If using a charcoal grill, preheat to 500˚F. Par-bake crusts directly on grill. Place stone over indirect heat until hot. Bake pizza until toppings are done and crust is lightly browned.
Traditional Sausage & Ricotta Grilled Pizza Video Tutorial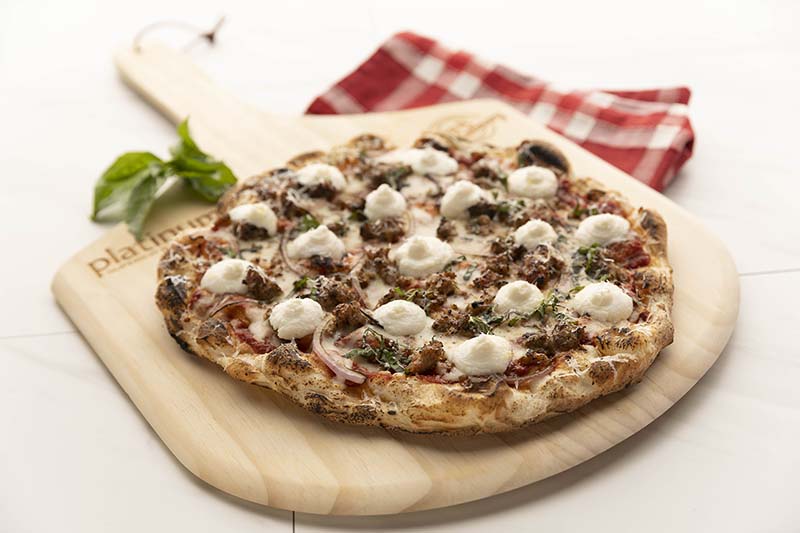 More of Leo's recipes: