Homemade Dinner Rolls

Author: Sally McKenney Quinn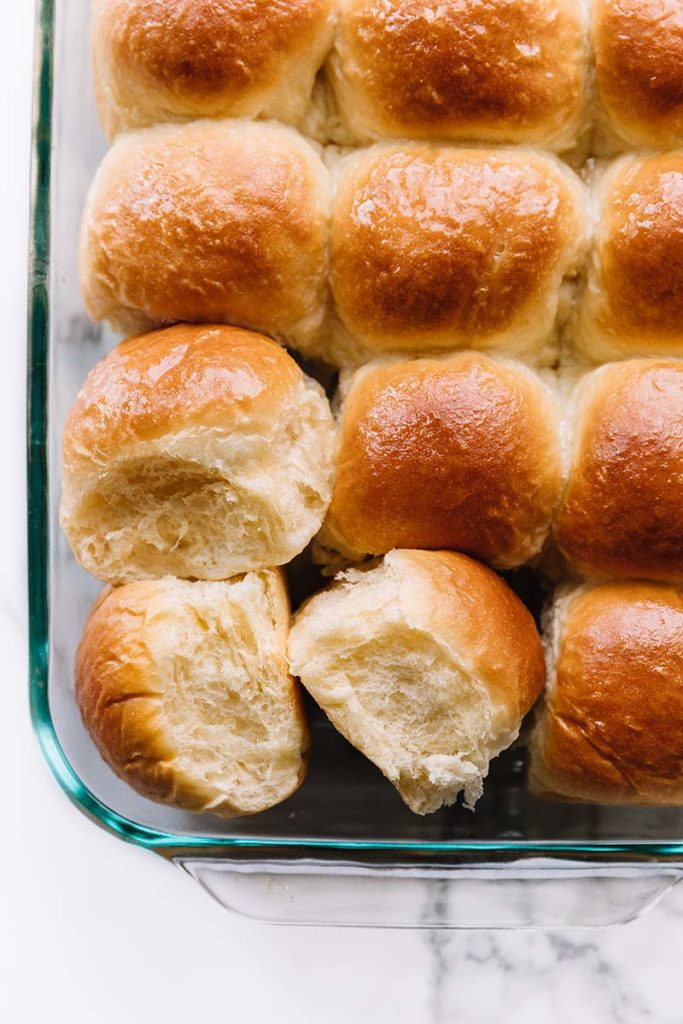 Let's learn how to make perfect homemade dinner rolls! This recipe produces soft and flavorful classic dinner rolls and it all starts with a straightforward 7 ingredient dough.
Here are the basic steps:
Make the dough. 
Knead the dough.
1st rise. Let the dough rise for about 1-2 hours.
Punch down the dough and shape into rolls.
2nd rise. Let the dough rise for about 1 hour.
Bake for 20-25 minutes until golden brown.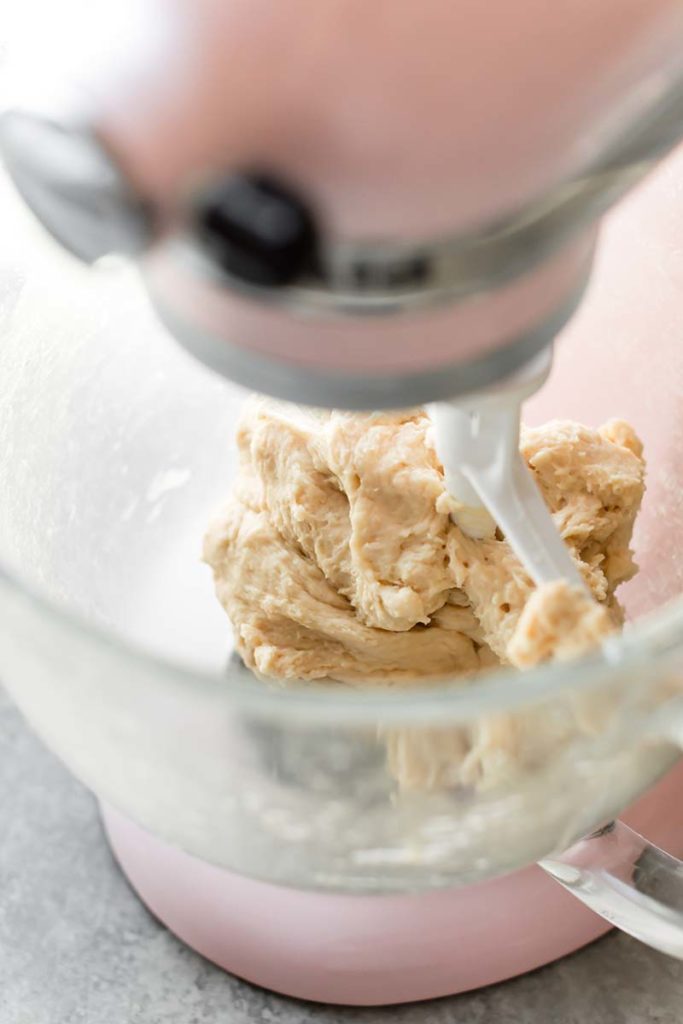 The dough comes together with a mixer. If you don't have a mixer, you can mix the dough by hand in a large mixing bowl with a wooden spoon or spatula. After the dough comes together, it's time to knead. For kneading, you have 2 options. You can continue beating the dough with the mixer or you can knead the dough by hand. (I provide further detail about kneading in my Baking with Yeast Guide.)
You need 7 ingredients for these rolls.
Milk: Liquid activates the yeast. For super soft rolls, use whole milk.
Yeast: You can use active dry yeast or instant yeast. I recommend Platinum Yeast by Red Star, which is an instant yeast blended with natural dough improvers. It's fantastic!
Sugar: Sugar feeds the yeast.
Egg: Egg provides structure and flavor in the dough.
Butter: Butter adds tenderness and flavor.
Salt: Salt adds flavor.
Flour: You can use all-purpose flour or bread flour in this recipe.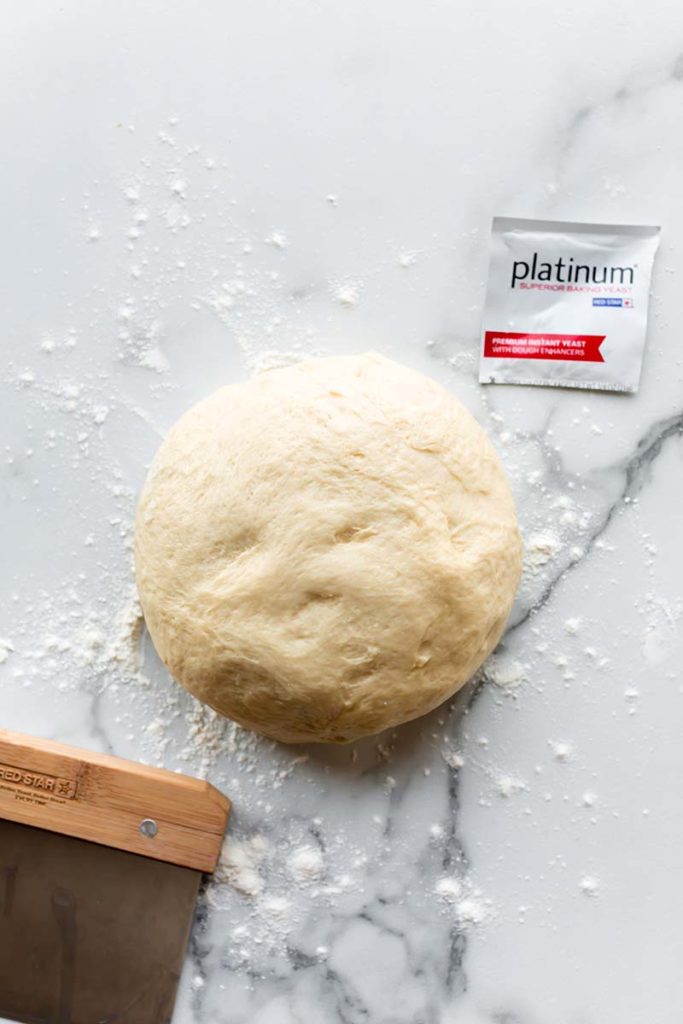 After the dough rises in the 1st rise, punch it down to release the air, then shape the dough. You can shape it many different ways including twists, knots, or the classic round shape. Let's stick with the round shape this time. Divide the dough into 14-16 pieces. Take a piece and stretch the top of the dough while pinching and sealing the bottom. You can roll it on the counter to make sure it's extra smooth, too.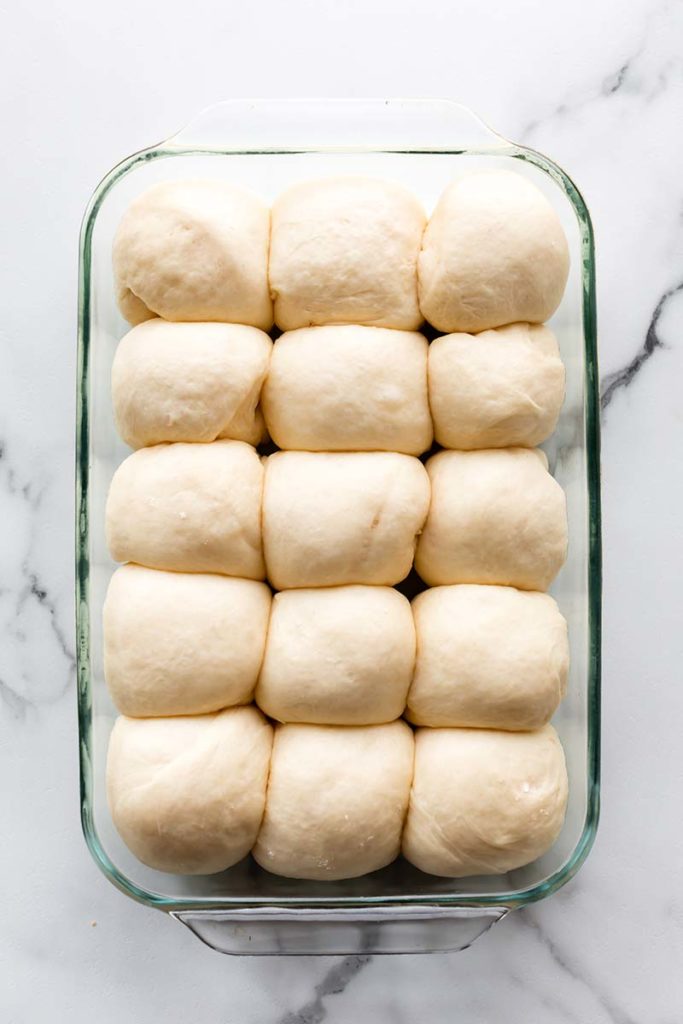 The rolls require around 3 hours of rising, but you can break it up over two days and turn this into an overnight recipe. Prepare the dough, let it rise in the 1st rise, then shape the rolls. Cover them tightly, then refrigerate for up to 15-16 hours. At least 3 hours before you need them, remove the rolls from the refrigerator and allow to rise on the counter for about 2 hours (the 2nd rise). Then bake the rolls as directed.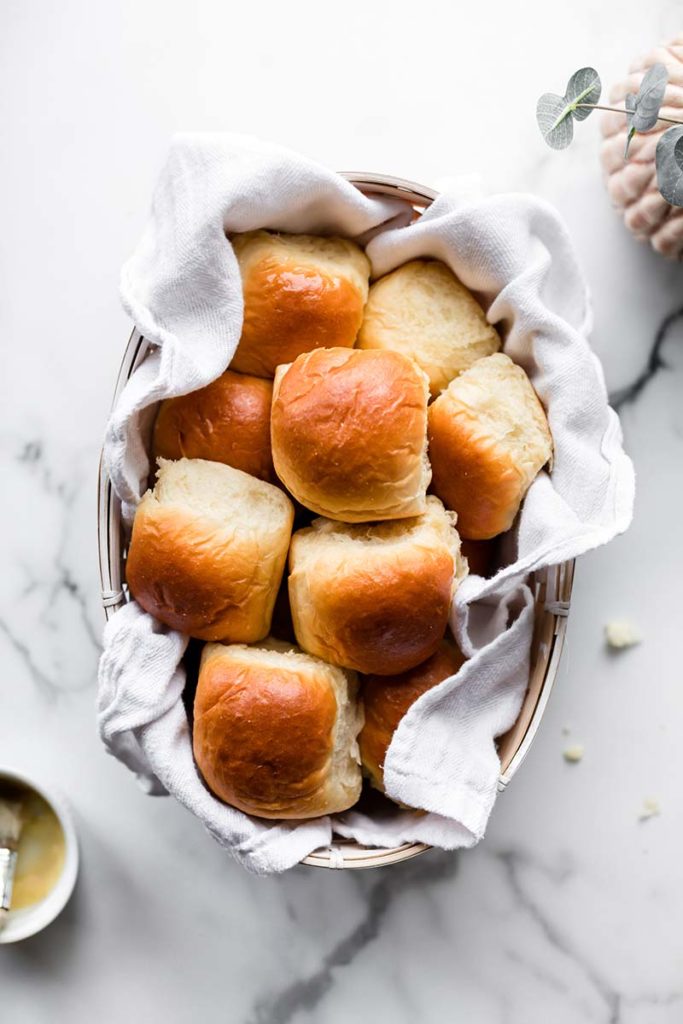 Even though these rolls are the perfect accompaniment to your dinner, they're fantastic any time of day! Use them for burger sliders and sandwich trays, breakfast sandwiches with bacon and egg, or serve alongside salad. They're wonderful for dunking in tomato sauce, soups, and stews or even a little garlic and olive oil.
Homemade Dinner Rolls
You only need 7 ingredients to make these dinner rolls. Flaky, soft, and buttery, these fresh dinner rolls outshine any main dish. See recipe notes for freezing and overnight instructions.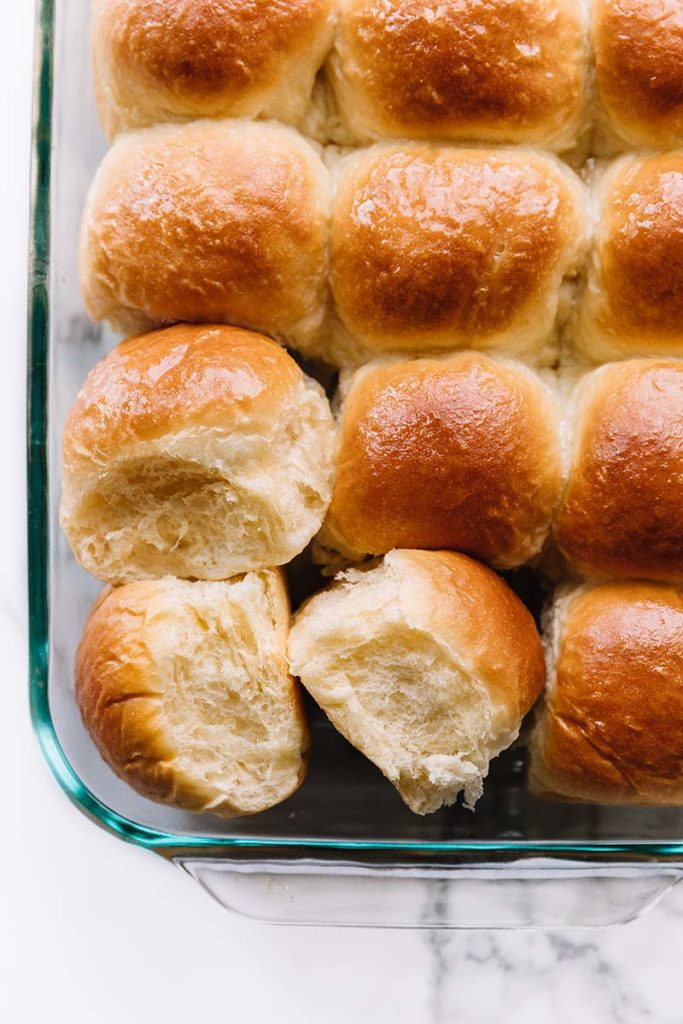 Ingredients
1 cup whole milk, warmed to about 110°F
1 package (2¼ tsp, ¼oz, 7g) Platinum Yeast
2 Tbsp granulated sugar, divided
1 large egg
¼ cup unsalted butter, softened to room temperature and cut into 4 pieces
1 tsp salt
3 cups all-purpose flour or bread flour
Optional topping: 2 Tbsp melted unsalted butter mixed with 1 Tbsp honey
Instructions
Step 1. Whisk the milk, yeast, and 1 Tablespoon of sugar together in the bowl of your stand mixer fitted with a dough hook or paddle attachment. Cover and allow to sit for 5 minutes or until foamy on top.


Step 2. Add the remaining sugar, egg, butter, salt, and 1 cup flour. Beat on low speed for 30 seconds, then add the remaining flour. Beat on medium speed until the dough comes together and pulls away from the sides of the bowl, about 2 minutes.


Step 3. Keep the dough in the mixer and beat for an additional 2 minutes or knead by hand on a lightly floured surface for 2 minutes.


Step 4. Lightly grease a large bowl with oil or nonstick spray. Place the dough in the bowl, turning it to coat all sides. Cover the bowl with aluminum foil, plastic wrap, or a clean kitchen towel. Allow the dough to rise in a relatively warm environment for 1-2 hours or until double in size.


Step 5. Grease a 9x13 inch baking pan.


Step 6. When the dough is ready, punch it down to release the air. Divide the dough into 14-16 equal pieces. Shape each piece into a smooth ball, then arrange in prepared baking pan.


Step 7. Cover shaped rolls with aluminum foil, plastic wrap, or a clean kitchen towel. Allow to rise until very puffy, about 1 hour.


Step 8. Preheat oven to 350°F (177°C). Bake rolls for 20-25 minutes or until golden brown on top, rotating the pan halfway through. If you notice the tops browning too quickly, loosely tent the pan with aluminum foil. Remove from the oven, then brush with optional honey butter topping before serving.
Notes
Freezing Instructions: Prepare recipe through step 6. Place shaped rolls in a greased baking pan, cover tightly, and freeze for up to 3 months. Once frozen, the dough balls won't stick together anymore and you can place them in a freezer bag if needed. When ready to serve, arrange the frozen dough balls in a greased baking pan, cover tightly, then let them thaw and rise for about 4-5 hours. Bake as directed.

Overnight Instructions: Prepare the recipe through step 6. Cover the shaped rolls tightly and refrigerate for up to about 15 hours. At least 3 hours before you need them the next day, remove the rolls from the refrigerator, keep covered, and allow to rise on the counter for about 1-2 hours before baking. Alternatively, you can let the dough have its 1st rise in the refrigerator overnight. Cover the dough tightly and place in the refrigerator for up to 12 hours. Remove from the refrigerator and allow the dough to fully rise for 2 more hours. Continue with step 5.

Flour: All-purpose flour is convenient for most, but bread flour produces chewier dinner rolls. The rolls are still soft and fluffy no matter which you use. Either flour is fine and there are no other changes to the recipe if you use one or the other.
---
Baking enthusiast Sally McKenney Quinn is the blogger and photographer behind Sally's Baking Addiction, as well as the author of best-selling cookbooks Sally's Baking Addiction and Sally's Candy Addiction. The kitchen is where her creative juices flow and she enjoys sharing recipes with her millions of fans around the world. When Sally isn't in the kitchen or behind the camera, she enjoys practicing yoga, running off all those cookies, and hiking with her husband, Kevin, and their dog, Jude.