Amish Dinner Rolls (+ video)
Soft yeast rolls recipe for warm fluffy buns. Made with instant mashed potato flakes, best served with any dinner comfort food.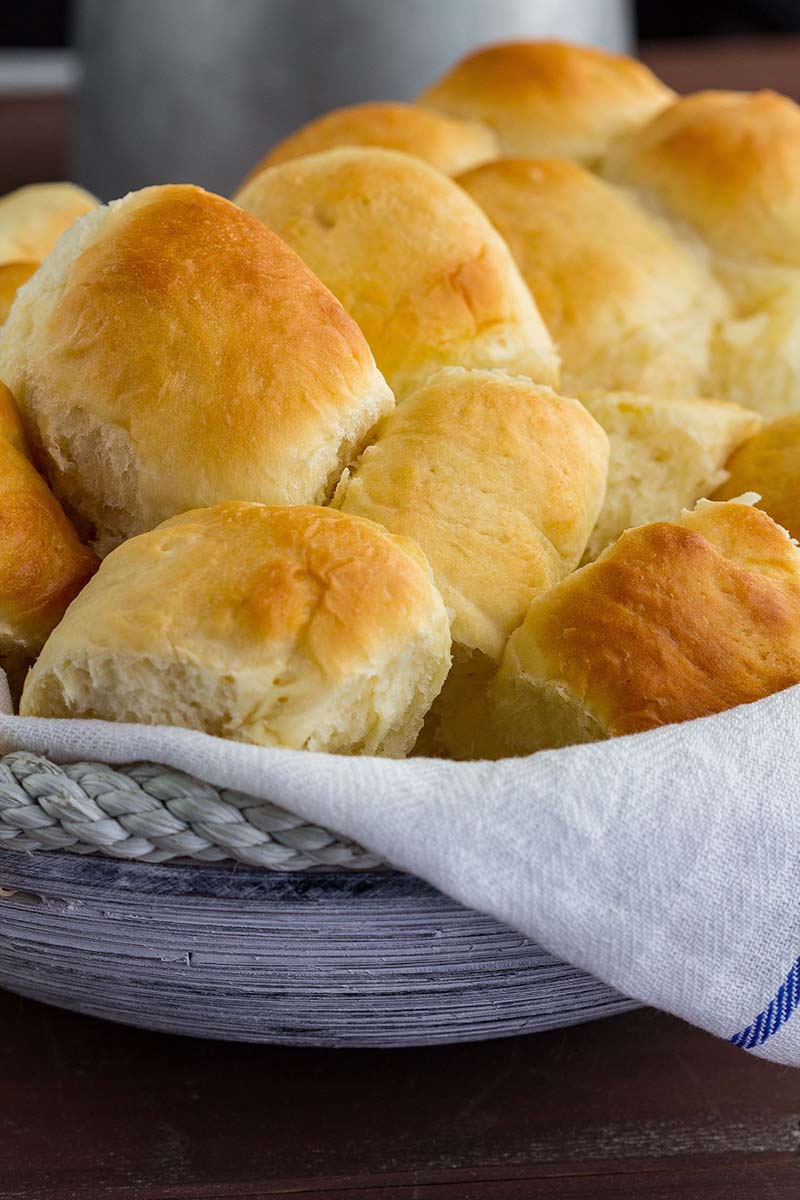 Ingredients
¾ cup warm milk (about 120-130°F)
½ cup warm water (about 120-130°F)
¼ cup unsalted butter, softened
¾ cup mashed potato flakes
1 egg
¼ cup sugar
3¾ cups all-purpose flour
1 tsp Kosher salt
1 package (2¼ tsp, ¼oz, 7g) RED STAR Platinum Superior Baking Yeast
Instructions
In a mixing bowl combine milk, water, butter, mashed potato flakes, egg, sugar, flour, salt, and yeast. Using a stand mixer fitted with dough hook, knead for 6-8 minutes or until smooth and soft without being too sticky. The dough should clear sides of the bowl but slightly stick to the bottom. Add additional flour one tablespoon at a time if too wet. Add additional milk 1 tablespoon at a time if too dry. Remove from bowl and set on clean surface. Using the heel of your hand knead briefly until it forms a nice round ball. (Alternately you can knead by hand on a floured surface until you have a smooth soft dough.)


Place dough in a greased bowl, cover and let rise until doubled, about 60-90 minutes.


Punch down dough and turn out onto a clean surface. Cut dough into 16-20 equal pieces. Using the heel of your hand, quickly and firmly roll each piece around in circles until it forms a tight little ball. Arrange rolls in a greased 9 x 13-inch pan. Cover with greased plastic wrap. Let rise for about 1-1½ hours. They will have doubled in size and be puffy.


Meanwhile, preheat oven to 350°F. After the rolls have risen, uncover and place in oven and bake for 20-25 minutes, until golden brown.


Recipe created by Gather for Bread.
Notes
Adapted from an old Amish cookbook.