Basic White Bread
Homemade white bread made in a bread machine. Perfect for sandwiches!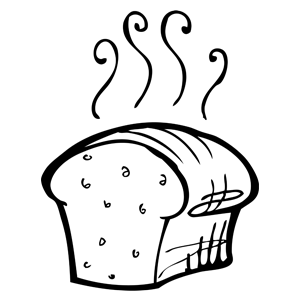 Ingredients
Small Loaf (1-lb machine)
⅔ cup water
1 Tbsp butter
2 cups bread flour
¾ tsp salt
1 Tbsp sugar
3 Tbsp non-fat dry milk powder
1½ tsp Red Star Active Dry Yeast
Medium Loaf (1½-lb machine)
¾ cup, plus 2 Tbsp water
2 Tbsp butter
3 cups bread flour
1 tsp salt
4 tsp sugar
¼ cup non-fat dry milk powder
1 package (7 g, 2¼ tsp) Red Star Active Dry Yeast
Instructions
Bread Machine Method
Have liquid ingredients at 80º F and all others at room temperature. Place into the pan in the order listed. Select a basic cycle and medium/normal crust. Check dough consistency after 5 minutes of kneading. The dough should be in a soft, tacky ball. If it is dry and stiff, add water, ½ to 1 tablespoon at a time. If it is too wet and sticky, add 1 tablespoon of flour at a time. Remove bread when cycle is finished; cool. See our Bread Machine section for more helpful tips and information.
Notes
*You can substitute Instant (fast-rising) yeast in place of Active Dry Yeast. When using Instant Yeast, expect your dough to rise faster. Always let your dough rise until ripe. Traditional methods: use equal amounts; Bread Machine: use ½ tsp Instant Yeast OR ¾ tsp Active Dry Yeast per cup of flour in your recipe. Visit our
Lessons in Yeast & Baking
for more information.