Vegan Whole Wheat Bread
A vegan whole wheat bread recipe that is easy, quick, and results in the FLUFFIEST wheat bread! This bread is hearty and fluffy, the BEST.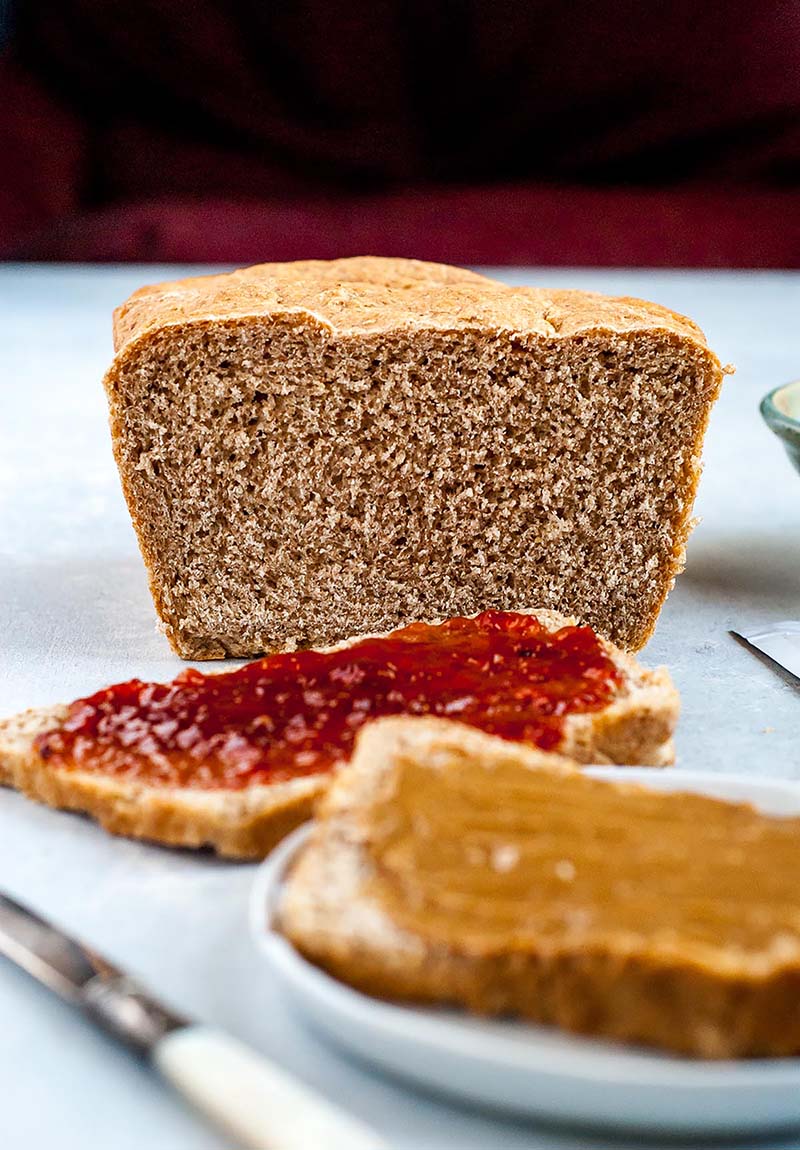 Ingredients
¾ cup almond milk (warmed to 110-115°F - warm, but not too hot to touch)
¾ cup warm water (warm, but not too hot to touch)
1 package (2¼ tsp, ¼oz, 7g) RED STAR Platinum Superior Baking Yeast
2 Tbsp maple syrup
1 Tbsp ground flax seed
½ tsp salt
2 cups whole wheat flour
1½ cups all-purpose flour
2 Tbsp olive oil
Instructions
In a large bowl, combine the warm water and almond milk. Sprinkle the package of yeast over the top and let the mixture sit for 5 minutes to activate the yeast.


Mix in the maple syrup, ground flax seed, salt, flours, and olive oil. Mix until no flour streaks remain and the dough starts to come together.


Transfer the dough to a large bowl sprayed with non-stick spray or lightly oiled with olive oil (this prevents your dough from sticking to the bowl and coming apart).


Cover the bowl with a dish towel and allow to rise for an hour.


Lightly grease a loaf pan and transfer dough to the loaf pan. Allow to rise for another hour.


Preheat oven to 350°F. Bake for 25-30 minutes, until loaf is golden brown on top.
Allow to cool for at least 20 minutes before cutting.


Recipe created for Red Star Yeast by Heart of a Baker.