Stroopwafels
This recipe is a simple take on the Dutch stroopwafel, a classic baked good that is a thin, almost pizzelle-like cookie with a thin layer of molasses or chocolate in the center. Using a standard waffle maker, you can cook this yeasted shortbread dough, dip it in a little chocolate, and enjoy with a cup of coffee or tea!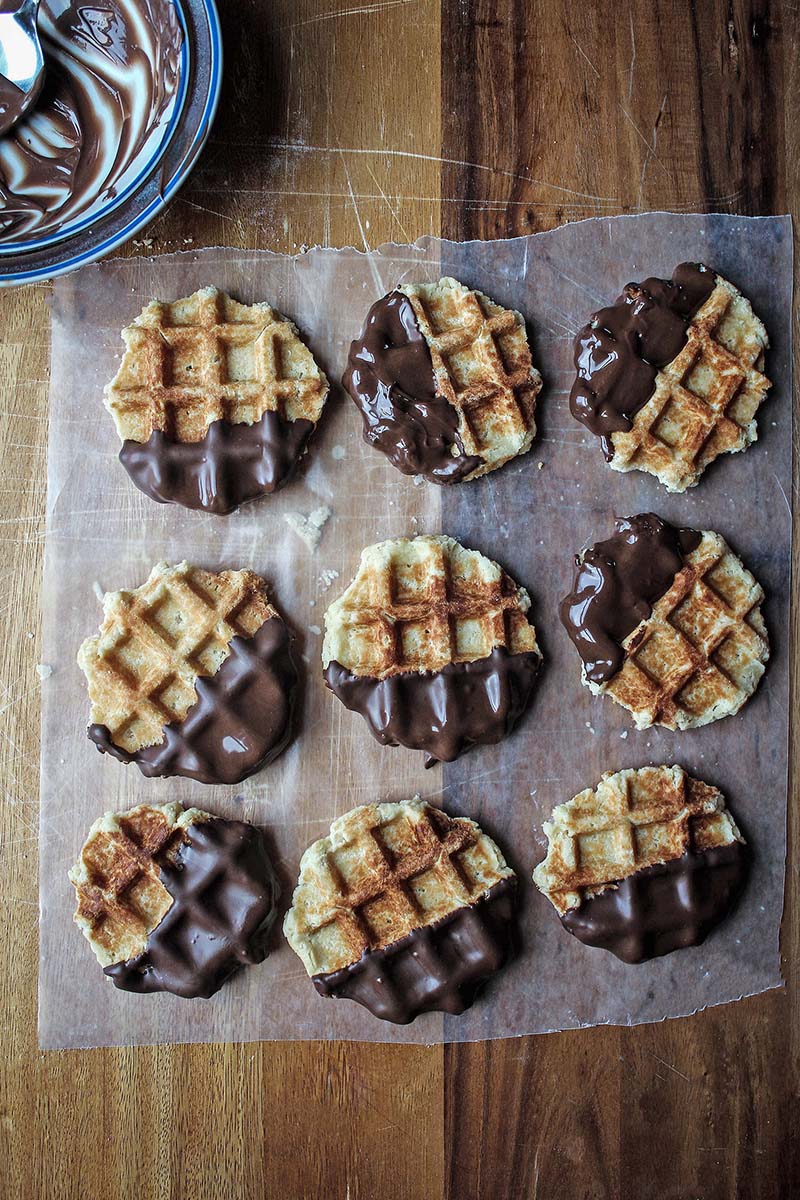 Ingredients
For the dough:
¼ cup whole milk, heated to 110-115°F
½ package (1 tsp) RED STAR Platinum Superior Baking Yeast
2 cups all-purpose flour
½ tsp kosher salt
½ cup white granulated sugar
¼ tsp cinnamon
1 stick (1/2 cup) unsalted butter, softened
1 egg
1 tsp pure vanilla extract
For the chocolate dip:
12 oz dark chocolate
2 Tbsp heavy cream
½ Tbsp dark molasses
Instructions
Whisk together milk and yeast. Let sit for 5-10 minutes or until yeast begins to bubble.


In a food processor, pulse together flour, salt, sugar, and cinnamon. Add butter and pulse until butter is pea-sized. Add egg and vanilla, pulse. With motor running, add yeast mixture and process for five seconds or until dough forms.


Turn dough out onto a floured work surface and knead for 2 minutes. Place dough in greased bowl, turning dough to cover all sides. Cover and let rise for an hour.


Turn waffle iron to medium heat.


Cut dough into 8 equal pieces, roll each into a ball. Brush waffle iron with melted butter. Cook waffles, one at a time, until golden brown. Allow stroopwafels to cool while you prepare chocolate dip.


Prepare chocolate dip: In a double boiler, whisk together chocolate, cream, and molasses until fully melted.


Dip half of each stroopwafel into the melted chocolate mixture and allow to cool on wax paper.


Enjoy with your favorite coffee or tea. These can be stored for up to three days in an airtight container.


Recipe created by Fig and Bleu.