Spicy Yeast Pancakes
Yeast makes these pancakes extra light and tasty - a great aroma while they are baking!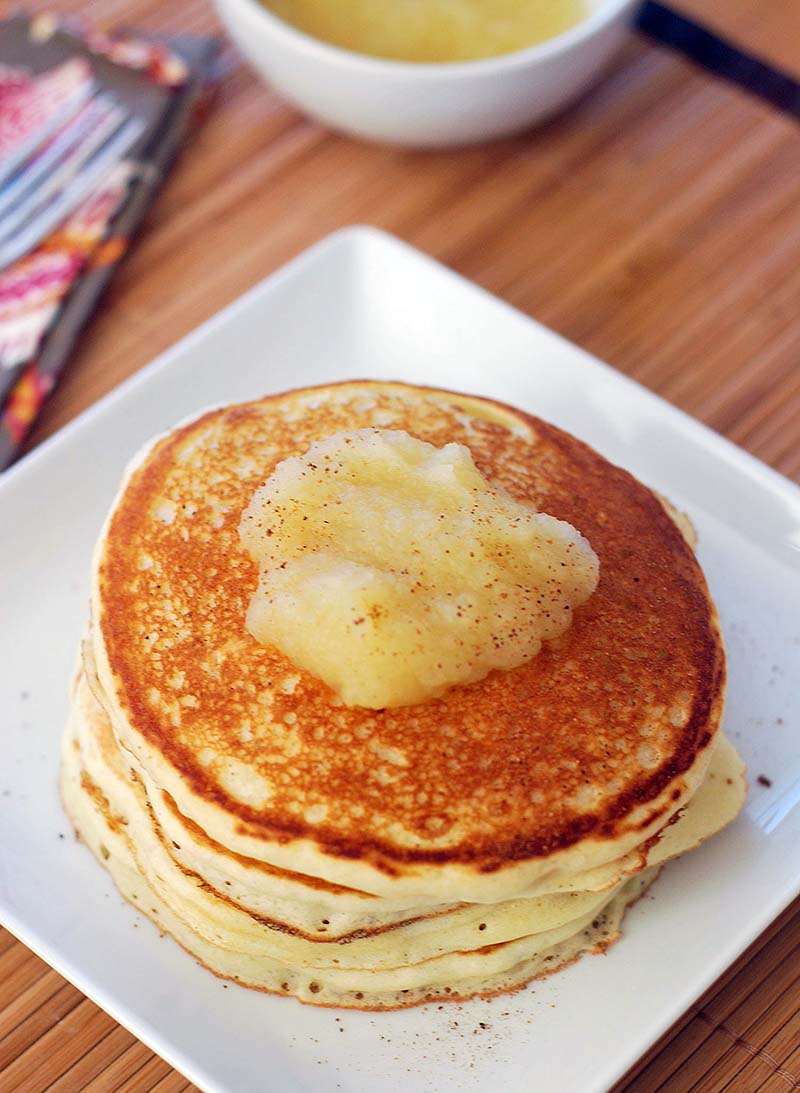 Yield:
30 4-inch pancakes
Ingredients
2 cups all-purpose flour
1 package (1/4oz, 7g) or 2¼ tsp RED STAR Active Dry Yeast
2 Tbsp sugar
1 tsp salt
⅛ tsp ground ginger
⅛ tsp nutmeg
1¾ cups milk
¼ cup water
¼ cup shortening
3 eggs
Instructions
In large mixer bowl, combine flour, yeast, sugar, salt, ginger and nutmeg; mix well. In saucepan heat milk, water and shortening to 120-130°F (shortening does not need to melt); add to flour mixture. Add eggs. Blend at low speed until moistened; beat 2 minutes at medium speed until smooth. Cover; let rise in warm place until bubbly and doubled, about 1 hour. Stir down batter.


Cook on greased griddle over medium heat until golden brown. Flip pancakes with spatula and cook other side until golden brown. Serve hot, topped with syrup, warm applesauce or your favorite fruit sauce. For dessert pancakes, spread warm cakes with your favorite jam or preserves and roll, topping with whipped cream or powdered sugar.


You can substitute Instant (fast-rising) in place of Active Dry Yeast in batter/no knead recipes. When using Instant Yeast, expect your batter/dough to rise faster - about 50% faster. Adjust your rise times accordingly. Traditional methods: use equal amounts; Bread Machine: use ½ tsp Instant Yeast OR ¾ tsp Active Dry Yeast per cup of flour in your recipe. Visit our Lessons in Yeast & Baking for more information.


Red Star recipe. Image by Fake Ginger.
Notes
Prepared batter can be covered (not air-tight) and stored in refrigerator for 24 hours; stir down occasionally if needed.