Sourdough Pancakes
Light and airy pancakes with the depth of sourdough flavor.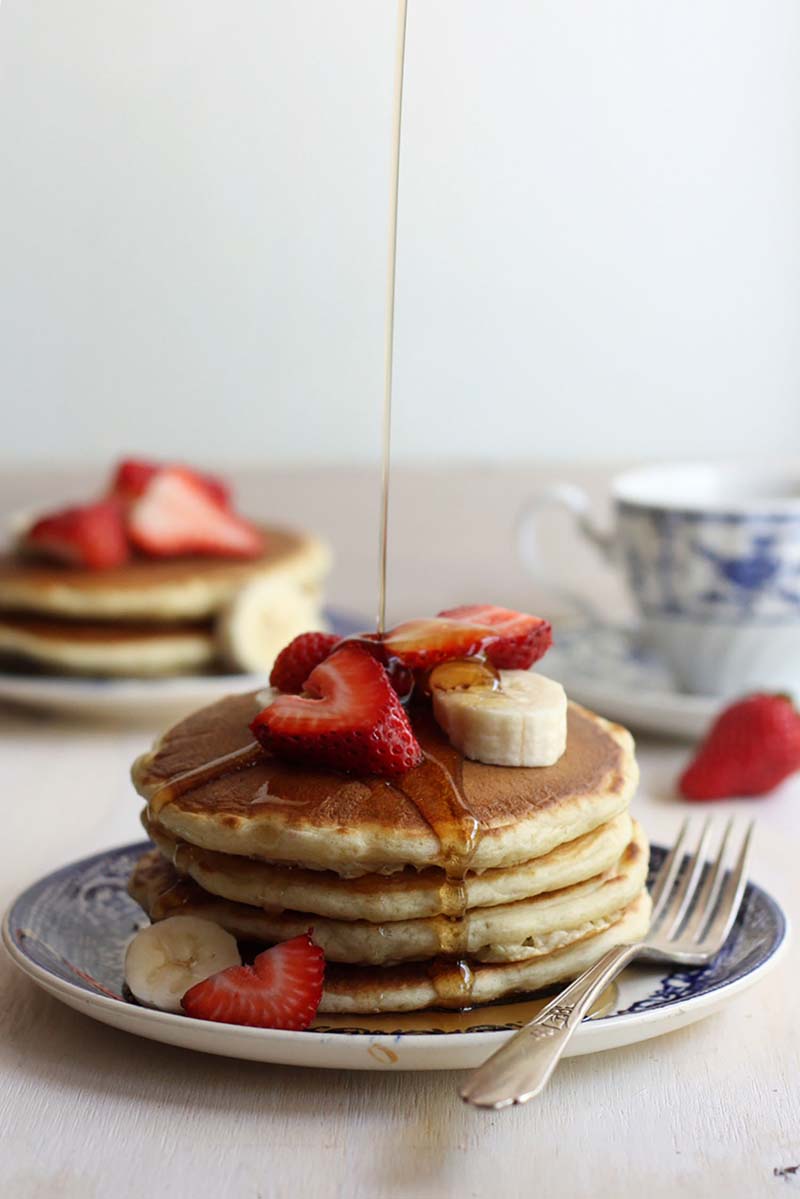 Yield:
Twelve 4-inch or 44 silver-dollar size
Ingredients
1 cup milk
1¼ cup flour
½ cup sourdough starter
1 Tbsp vegetable Oil
1 egg, room temperature
½ tsp salt
1 Tbsp sugar
1 tsp baking soda
Instructions
Click here for Sourdough Starter recipe.


In a large mixing bowl combine flour, milk, and starter. Let stand for 30 minutes. By hand, stir in remaining ingredients (batter will be slightly lumpy). Pour about ¼ cup batter onto lightly greased, preheated 450ºF electric griddle or fry pan. Cook until bottoms are golden brown and bubbles are breaking on the surface. Turn and cook other side. Serve warm with your favorite toppings.


Recipe featured at Completely Delicious.