Savory Cheese Dinner Rolls
Easy no-knead savory cheesy rolls for your next barbecue.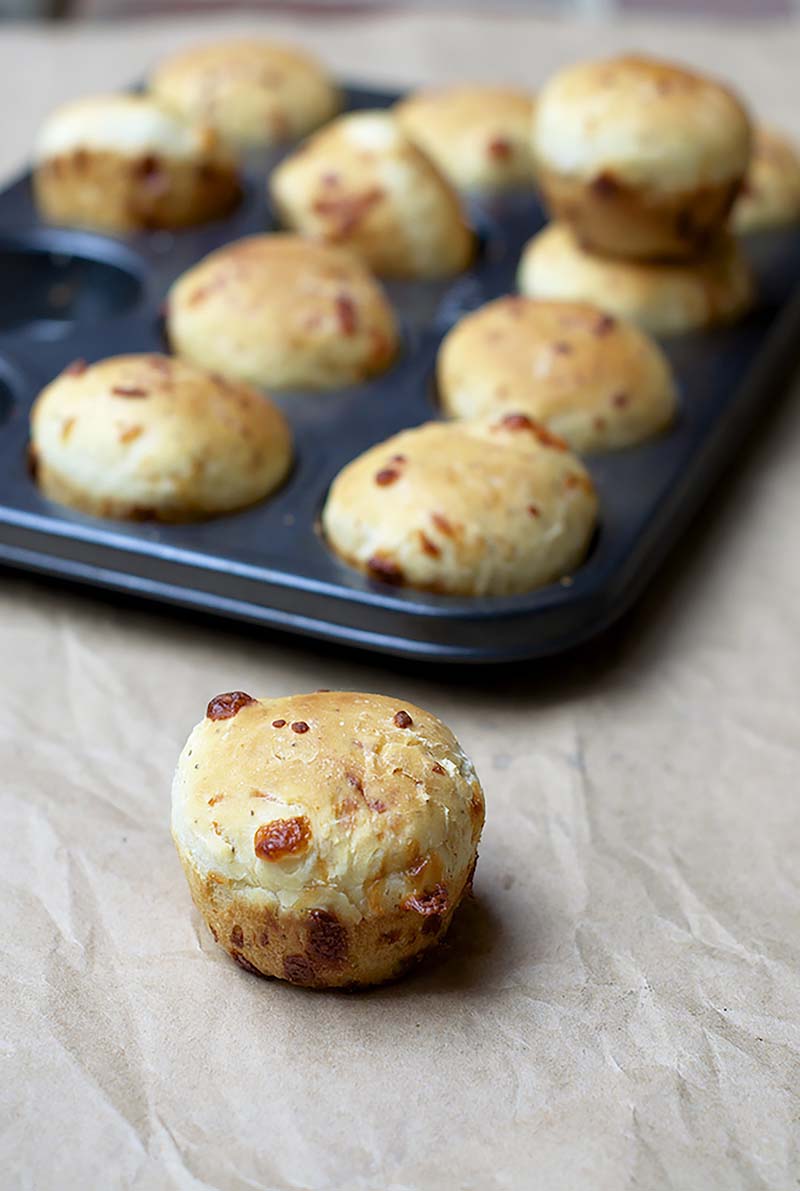 Ingredients
3 cups bread flour
2 packages (4½ tsp, ½oz, 14g) RED STAR Active Dry Yeast
1 Tbsp sugar
1 Tbsp instant minced onion
1 tsp salt
½ tsp celery seed
1 cup milk
½ cup water
2 Tbsp shortening
1 egg
1 cup (4 oz.) Fontinella or Cheddar cheese
Instructions
In large mixer bowl, combine 2 cups flour, yeast, sugar, onion, salt and celery seed; mix well. In saucepan, heat milk, water and shortening to 120-130°F (shortening does not need to melt); add to flour mixture. Add egg. Blend at low speed until moistened; beat 3 minutes at medium speed. Add cheese. By hand, gradually stir in remaining flour to make a stiff batter. Cover; let rise in warm place until light and doubled, about 30 minutes. Stir down batter. Spoon into greased muffin cups (or if desired, shape rolls by rolling into ball and then place in muffin cups). Cover; let rise in warm place until light and doubled, about 30 minutes. Bake at 400°F for 15 to 20 minutes until golden brown. Serve warm.


You can substitute Instant (fast-rising) in place of Active Dry Yeast in batter/no knead recipes. When using Instant Yeast, expect your batter/dough to rise faster - about 50% faster. Adjust your rise times accordingly. Traditional methods: use equal amounts; Bread Machine: use ½ tsp Instant Yeast OR ¾ tsp Active Dry Yeast per cup of flour in your recipe. Visit our Lessons in Yeast & Baking for more information.


This recipe is featured at Food Wanderings.