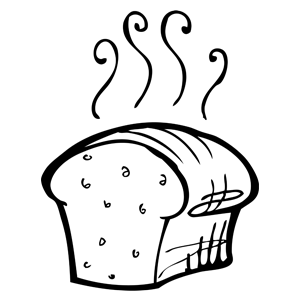 Yield:
1 rye sourdough starter
Ingredients
1½ cup water
2 cup rye flour
1 package (2¼ tsp, ¼oz, 7g) RED STAR Active Dry Yeast
1 Tbsp caraway seeds
Instructions
In a 4-quart nonmetallic container, dissolve yeast in warm water (110º to 115ºF); let stand 5 minutes. Add rye flour and caraway seeds; stir. Cover loosely with plastic wrap. Let stand in warm place for 2 to 3 days. Stir twice each day. The starter will rise and fall during the fermentation period; it becomes thinner as it stands. A temperature of 80- 85ºF is best for developing the sour flavor.


When the starter is developed, it is bubbly and may have a yellow liquid layer on top; stir starter before using. The starter can be used for baking or placed in the refrigerator for later use. To use the starter, measure out desired amounts as specified in the recipe. Let refrigerated starter come to room temperature before using; this will take about 4 hours.


Replenish remaining starter with 3 parts rye flour to 2 parts water and 1 teaspoon sugar. Stir until blend; some lumps may remain. Cover loosely and let stand in warm place for 10 to 12 hours or overnight. The starter will rise and become bubbly. Stir and store in refrigerator. If the starter is not used every week, stir in 1 teaspoon sugar to keep it active.