Potato Dinner Rolls
Soft and flaky rolls, perfect for your dinner table.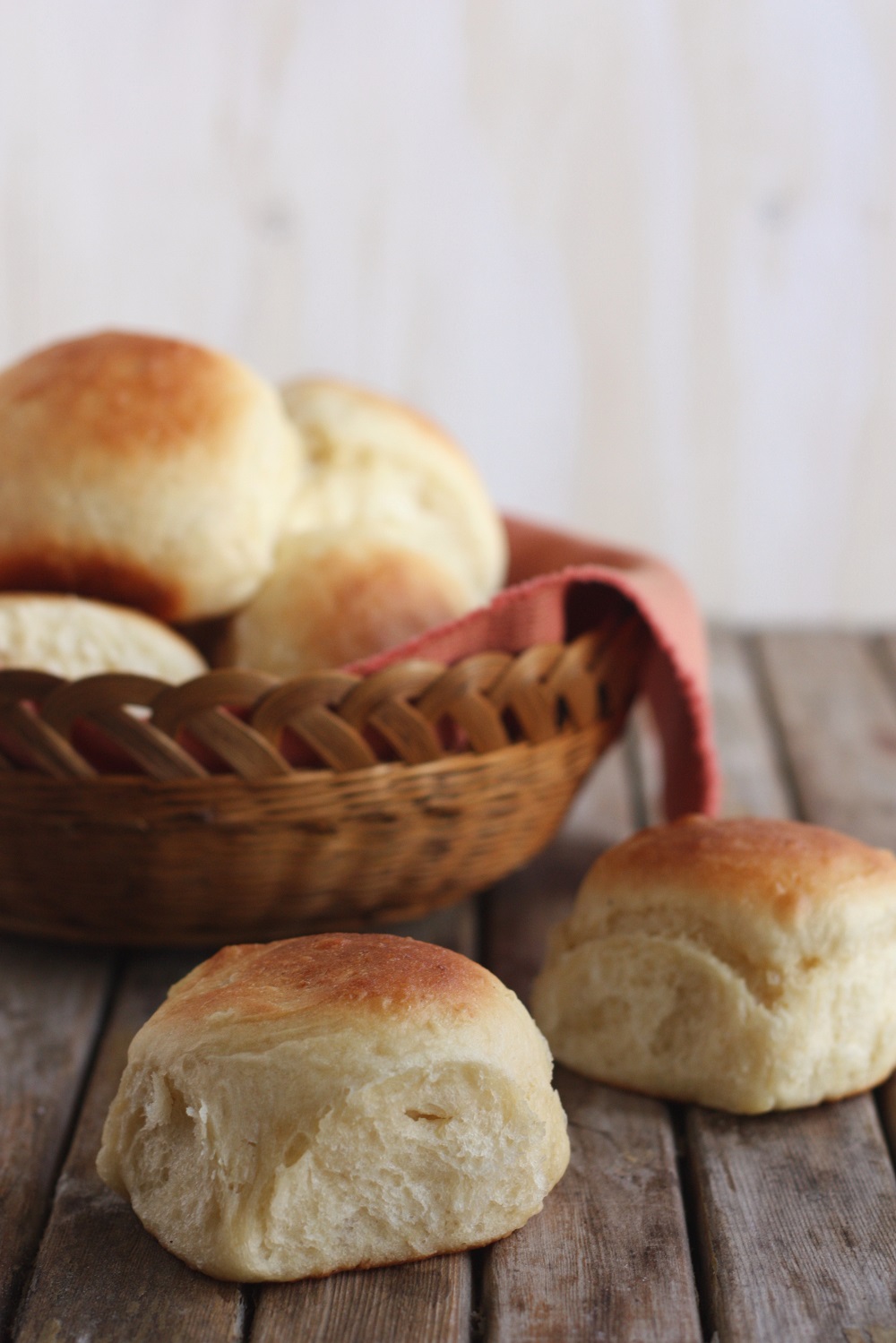 Ingredients
½ cup melted butter or margarine
½ cup water or reserved potato water
1 cup milk
1 cup mashed potatoes
½ cup sugar
1 tsp salt
2 eggs
4½ tsp (2 packages) RED STAR Active Dry Yeast
6½ cups bread flour
Instructions
Over medium heat melt margarine or butter. Add potato water and milk, heat to 110°-115°F and set aside.


Mash potatoes to make 1 cup. Place the mashed potatoes and potato water mixture in a large bowl. Add the sugar, salt and eggs. Beat with a wire whisk until smooth. Stir in Yeast over all and beat again.


Add 2 cups of bread flour and beat until smooth. Mix in 3½ more cups of bread flour with a wooden spoon. Gradually add the last cup of bread flour, working it with your hands by pressing flour into dough and turning dough over until it is firm. Cover; let rise until dough tests ripe.


Punch dough down and place on a floured surface. Sprinkle dough lightly with flour. Press dough out with fingers to a square 1-inch thick. Cut in 1½ -inch wide strips lengthwise and equal width crosswise. If the knife gets sticky while cutting, just dust it with flour.


Shape each piece into a ball by pinching all four sides underneath to seal. Place buns almost touching in greased cake pans. Let rise covered until indentation remains after touching.


Bake in a preheated 400°F oven for 15 to 20 minutes. Cool on wire racks.


**You can substitute Instant (fast-rising) yeast in place of Active Dry Yeast. When using Instant Yeast, expect your dough to rise faster. Always let your dough rise until ripe. Traditional methods: use equal amounts; Bread Machine: use ½ tsp Instant Yeast OR ¾ tsp Active Dry Yeast per cup of flour in your recipe. Visit our Lessons in Yeast & Baking for more information.


Red Star recipe. Photo by Completely Delicious.
Notes
For a soft crust brush tops with margarine or butter.