Pita Bread
Eaten plain, or with your favorite dip or fillings, this pita bread is sure to please!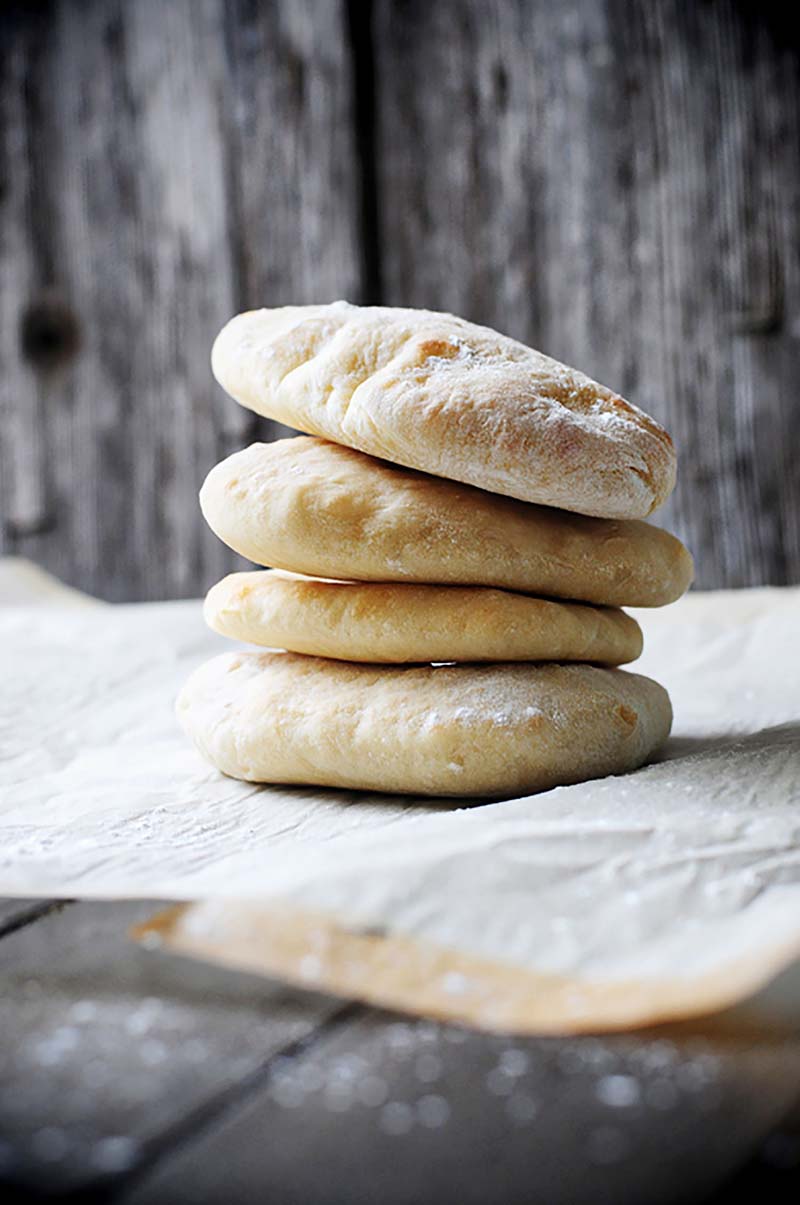 Ingredients
1 package (2¼ tsp, ¼oz, 7g) RED STAR Active Dry Yeast
2 cups water (110-115°F)
1 tsp sugar
¼ cup oil
1 tsp salt
5 cups bread flour
Instructions
In large bowl combine yeast, warm water and sugar; let stand 10 minutes.


Add oil, salt and 2 cups flour; beat until smooth. Mix in enough remaining flour to make dough easy to handle.


On lightly floured surface, turn out dough; knead until dough is smooth and elastic, about 10 minutes. Add more flour if necessary.


Place dough in greased bowl. Cover; let rise in warm place until almost double in bulk, about 1 hour.


Punch down dough and turn out on lightly floured surface. Cover and let rest 10 minutes. Divide dough into 16 pieces. Roll out each piece into a 7-inch circle. Cover and let rise 15 minutes.


Meanwhile, preheat oven to 500°F. Place ungreased baking sheet on lowest rack in oven. Quickly transfer a few pitas at a time to heated baking sheet; bake 3 to 4 minutes or until puffed and light brown around the edges. Cool between damp tea towels. Pitas will collapse and soften upon cooling.


*You can substitute Instant (fast-rising) yeast in place of Active Dry Yeast. When using Instant Yeast, expect your dough to rise faster. Always let your dough rise until ripe. Traditional methods: use equal amounts; Bread Machine: use ½ tsp Instant Yeast OR ¾ tsp Active Dry Yeast per cup of flour in your recipe. Visit our Lessons in Yeast & Baking for more information.


Recipe featured at Dine & Dish.