Lemon Crunch Coffee Cake
A tender yeast cake with a super topping - crunchy and lemony!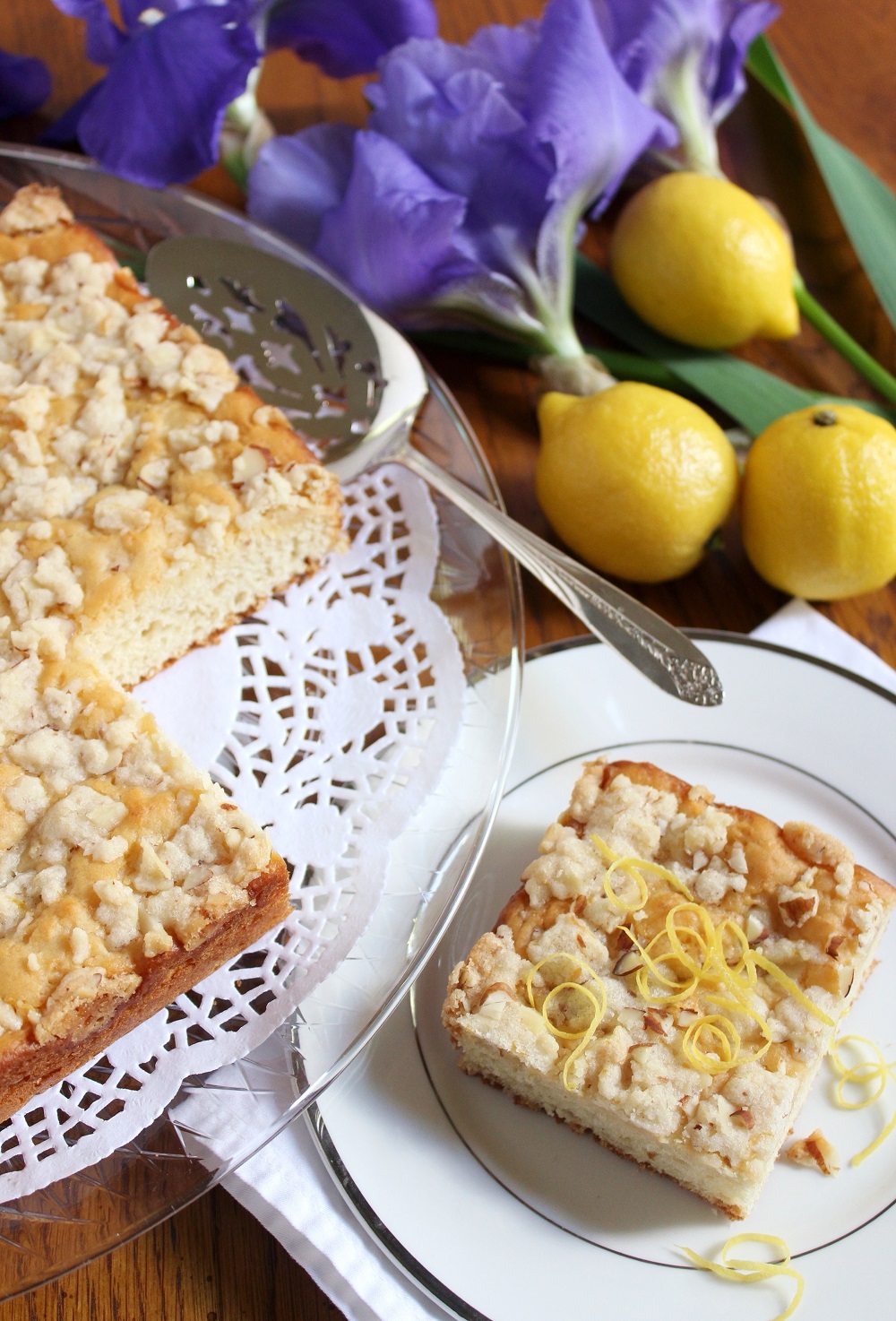 Yield:
One 9-inch coffee cake
Ingredients
For the dough:
1½ to 2 cups all-purpose flour
1 package (2¼ tsp, ¼oz, 7g) RED STAR Active Dry Yeast
2 Tbsp sugar
½ tsp salt
½ cup buttermilk
¼ cup water
2 Tbsp shortening or coconut oil
1 egg
For the topping:
⅓ cup all-purpose flour
⅓ cup sugar
¼ cup chopped almonds
¼ cup butter or margarine, melted
1 tsp lemon rind (additional for garnish, optional)
¼ tsp vanilla
Instructions
In large mixer bowl, combine 1¼ cups flour, yeast, sugar and salt; mix well. In saucepan or microwave-safe bowl, heat buttermilk, water and shortening/oil until warm (120-130°F; shortening/oil doesn't need to melt). Add to flour mixture. Add egg. Blend at low speed until moistened; beat 3 minutes at medium speed. By hand, gradually stir in enough remaining flour to make a soft dough. Knead on floured surface until smooth and elastic, about 3 minutes. Cover; let rest 5 minutes.


Prepare topping: Combine all topping ingredients; set aside.


Press dough in a greased 9-inch square cake pan. Sprinkle topping over dough. With back of spoon, make random indentations in dough. Cover; let rise in warm place until double, about 30 minutes. While dough is rising, preheat oven to 375°F. Bake for 25 to 30 minutes until golden brown. Serve warm or room temperature. Optional: garnish with additional lemon zest.


Recipe featured at Yesterfood.