King Cake
No need to order in a King Cake to celebrate Mardi Gras when you can bake your own at home! This traditional recipe combines a rich brioche style dough with a sweet cinnamon and sugar filling.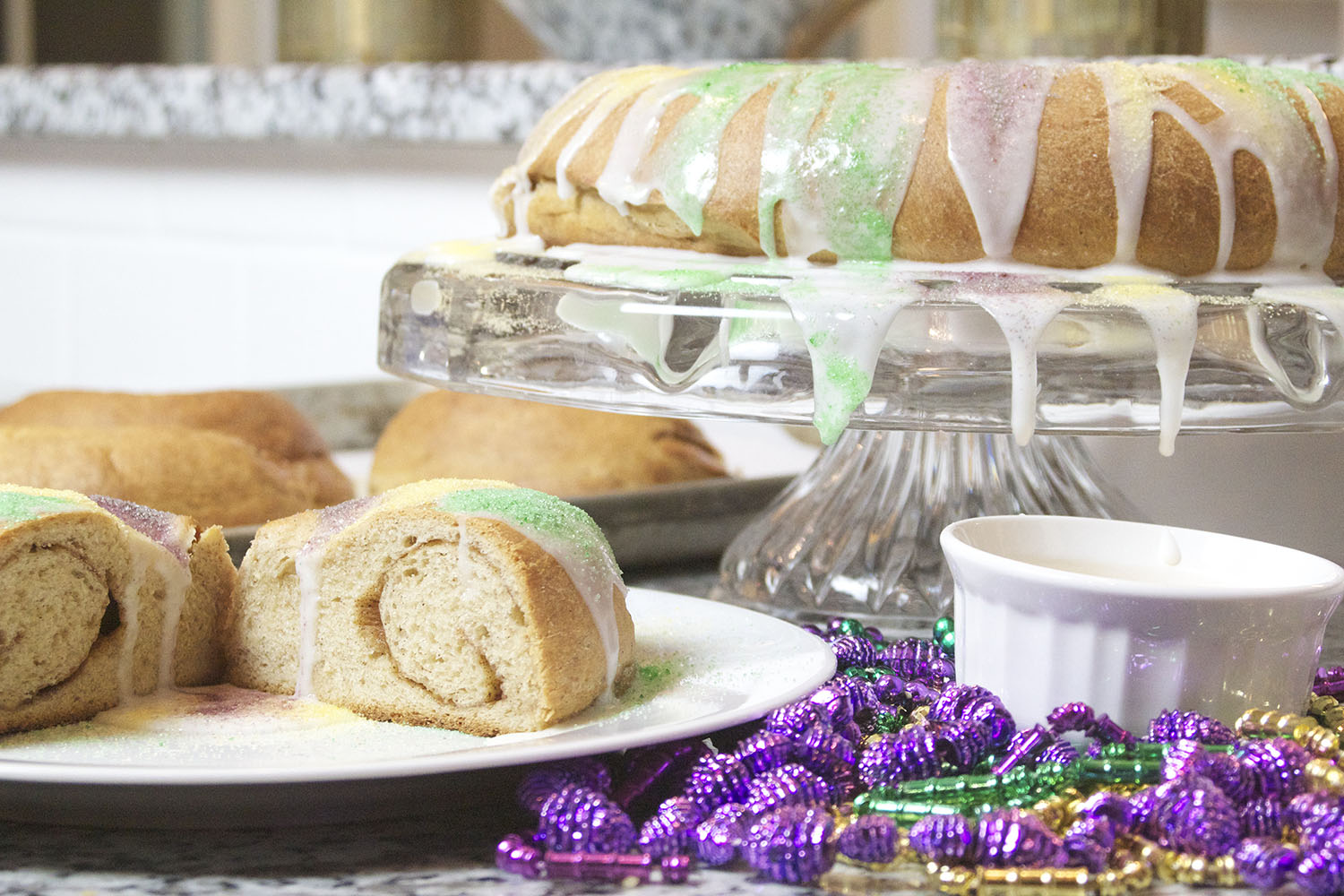 Yield:
2 medium cakes or 8 mini cakes
Ingredients
For the cake:
1 cup milk, heated to 110-115°F
½ cup sugar
1 package (2¼ tsp, ¼oz, 7g) RED STAR Platinum Superior Baking Yeast
1 cup butter, melted
5 egg yolks, slightly beaten
1 Tbsp vanilla extract
1 Tbsp cinnamon
½ tsp freshly ground nutmeg
4 cups bread flour
For the filling
½ cup sugar
1½ tsp cinnamon
¼ cup brown sugar
For the icing
2 cups powdered sugar
¼ cup whole milk
1 tsp vanilla
Colored sugar or sprinkles in green, gold and purple for topping
Instructions
In a large mixer, combine all the ingredients and mix until combined using the mixing paddle. Once combined, use the dough hook and knead the dough for 5-7 minutes until it is smooth and elastic, adding additional flour as needed to keep the dough from sticking to the sides of the bowl. The dough will remain soft however. Place the dough in a greased bowl, over and let rise until doubled in size, approximately 1½ hours.


Remove the dough from the bowl and gently deflate. Divide the dough in half. Roll each half into a long rectangle, approximately 24 inches long and 6 inches wide.


Combine the filling ingredients and sprinkle generously over both rectangles.


From the long edge roll the dough tightly and pinch the edges together to create a tight seam. If making the smaller king cakes, cut the strip into 6 inch segments. Take each segment and form into a ring gently pinching the ends together to seal. Place the ring(s) onto a parchment-lined sheet pan(s). Cover and allow to rise for 30-45 minutes.


Preheat oven to 375°F. Place the sheet pan(s) into the oven and bake for 30 minutes or until golden brown. Remove the cakes from the oven and allow to cool on a wire rack.


Combine the icing ingredients until smooth, thinning with additional milk if necessary and drizzle over cooled cake. Sprinkle with colored sugar or sprinkles and serve.


Recipe created by Thyme In Our Kitchen.