Honey Wheat Bread (+video)
If you're looking for a simple homemade bread with wholesome ingredients, this is it. It uses a combination of whole wheat and white flour, and is sweetened with honey.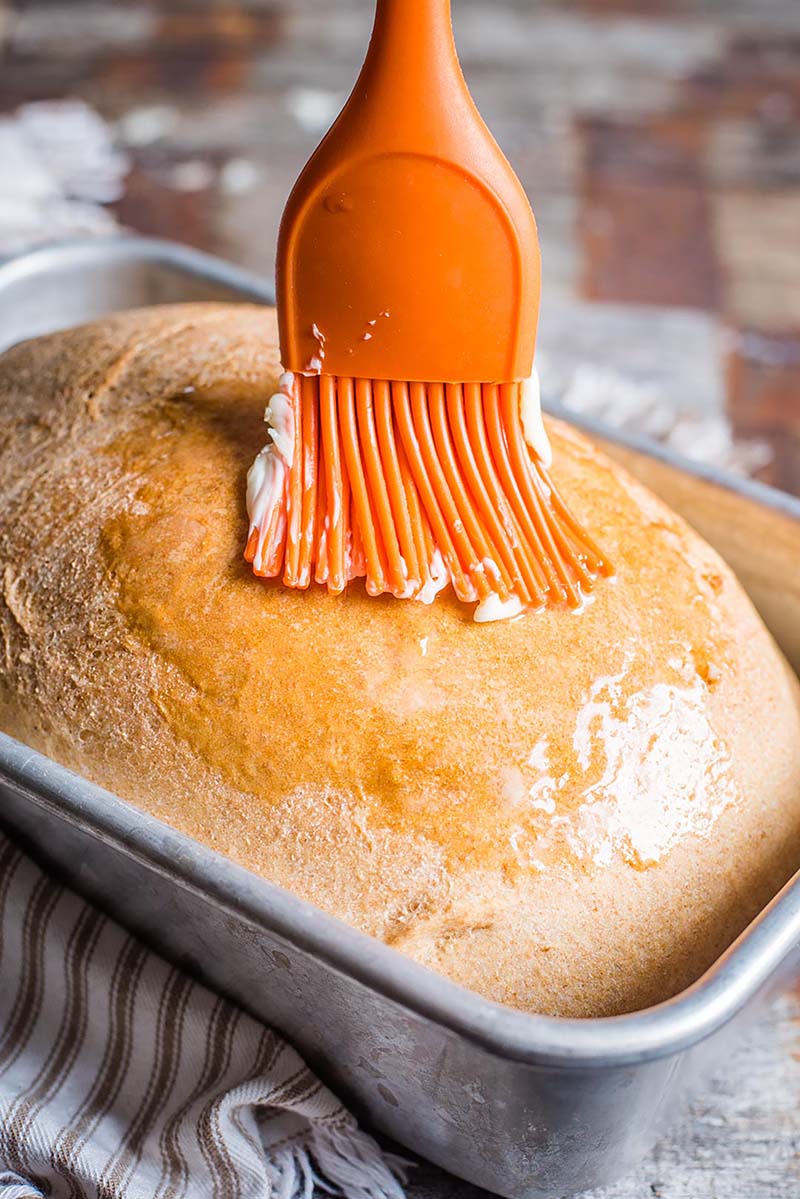 Ingredients
2 cups warm milk (115-120°F)
¼ cup warm water (115-120°F)
¼ cup honey
2 packages (1/4oz, 7g each package) or 4½ tsp Platinum Yeast
3¼ cups whole wheat flour
1 Tbsp salt
2 Tbsp melted butter
2¼ cups bread flour
Instructions
In the bowl of a stand mixer, combine the warm milk, warm water, and honey. (Note: milk and water should be very warm, but not too hot to touch.) Stir in the yeast and let it sit for 5 minutes until it gets foamy.


Add the whole wheat flour and mix it into the liquids using the paddle attachment, just until the flour is moistened. Let that mixture sit for 10 minutes.


Next, add in the salt, melted butter, and the bread flour. Using the stand mixer with the dough hook attachment, knead the dough for 10 minutes. (If you don't have a stand mixer you can knead the dough by hand.)


Grease a large bowl and place the dough in the bowl. Turn dough over to coat all sides. Cover with a cloth and place the bowl in a warm place for the dough to rise. Allow the dough to rise until it is double in size.


Shape dough into two loaves and place them in greased 8x4-inch bread pans. Cover the dough and let them rise in a warm place for another 20 minutes or until they have a nice rise to them.


Bake at 350°F for 30-35 minutes.


For the softest crust, brush the top of the loaves with butter while they are still warm.


Allow the bread to cool and slice to serve.


Store any extra bread in an airtight container.


Recipe created for Red Star Yeast by Tastes of Lizzy T.