Hawaiian Sweet Rolls
Light and fluffy sweet rolls with a hint of pineapple and coconut. Perfect paired with BBQ or enjoyed warm with butter.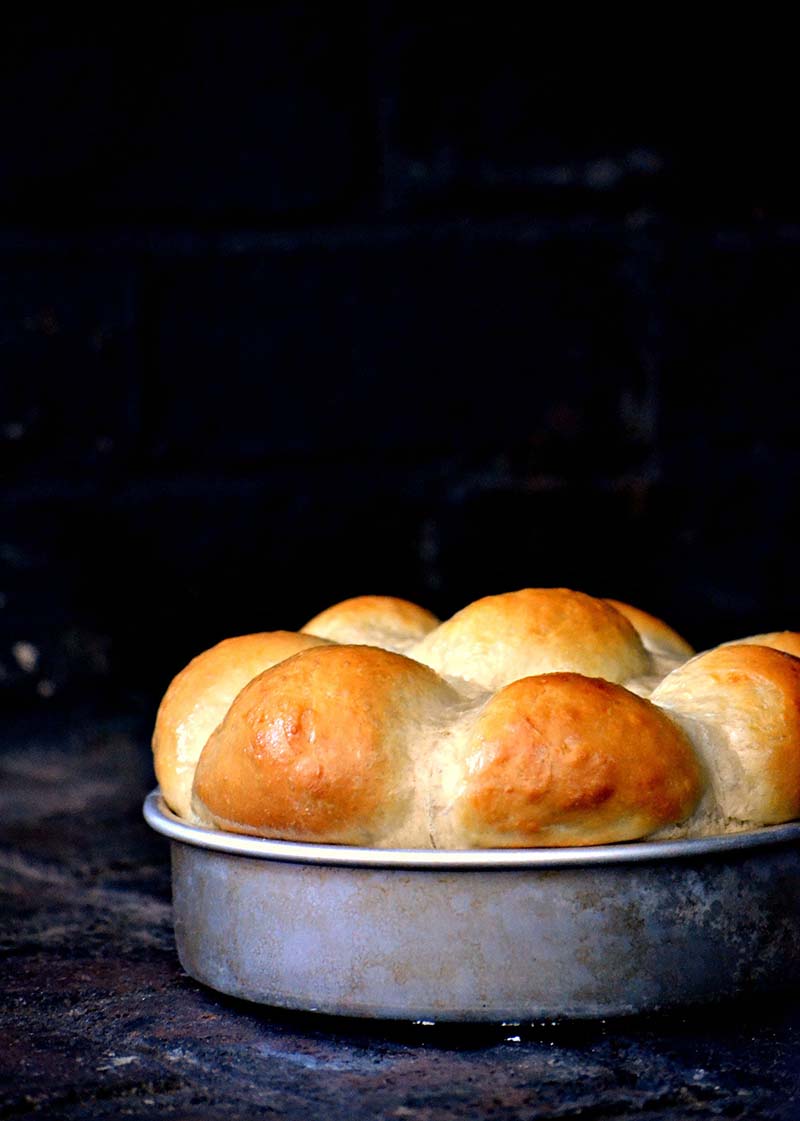 Ingredients
For the dough
5 to 6 cups bread flour
2 packages (4½ tsp, ½oz, 14g) RED STAR Platinum Superior Baking Yeast
½ cup warm water (110-115°F)
Pinch of sugar (to activate yeast)
⅔ cup pineapple juice
½ cup coconut milk
½ cup melted butter
¼ cup honey
3 eggs
1 Tbsp salt
For the egg wash
1 egg
1 Tbsp water


Melted butter for serving
Instructions
In a small mixing bowl combine warm water, yeast and a pinch of sugar. Allow to sit at room temperature until the mixture is foamy.


In the bowl of your electric mixer, combine, yeast mixture with pineapple juice, coconut milk, melted butter, honey, eggs and salt. Mix on low until combined.


Slowly mix in flour ½ cup at a time until the dough pulls away from the sides and is only slightly sticky. You may not need to use the full 6 cups.


Turn mixer to medium/low speed and "knead" until the dough is elastic, about 6 minutes.


Turn dough out into a greased bowl, cover with plastic wrap and set in a warm spot to rise.


Allow dough to double in size.


Punch dough down, and divide into 12-18 even balls. Shape into rolls and place in greased baking pans. (Two 9-inch round pans or one large cookie sheet work well)


Set rolls aside to rise a second time, until they have doubled in size.


Meanwhile preheat oven to 350°F.


Once rolls have doubled in size, brush with an egg wash (beat 1 egg with 1 tablespoon water) and bake until golden on the tops. Approximately 25-30 minutes.


Brush with melted butter and serve.


Recipe created by Bakeaholic Mama.