Gluten-Free Paleo Sandwich Bread
Grain-free sandwich bread made with almond flour and tapioca flour – it's the best thing since sliced bread!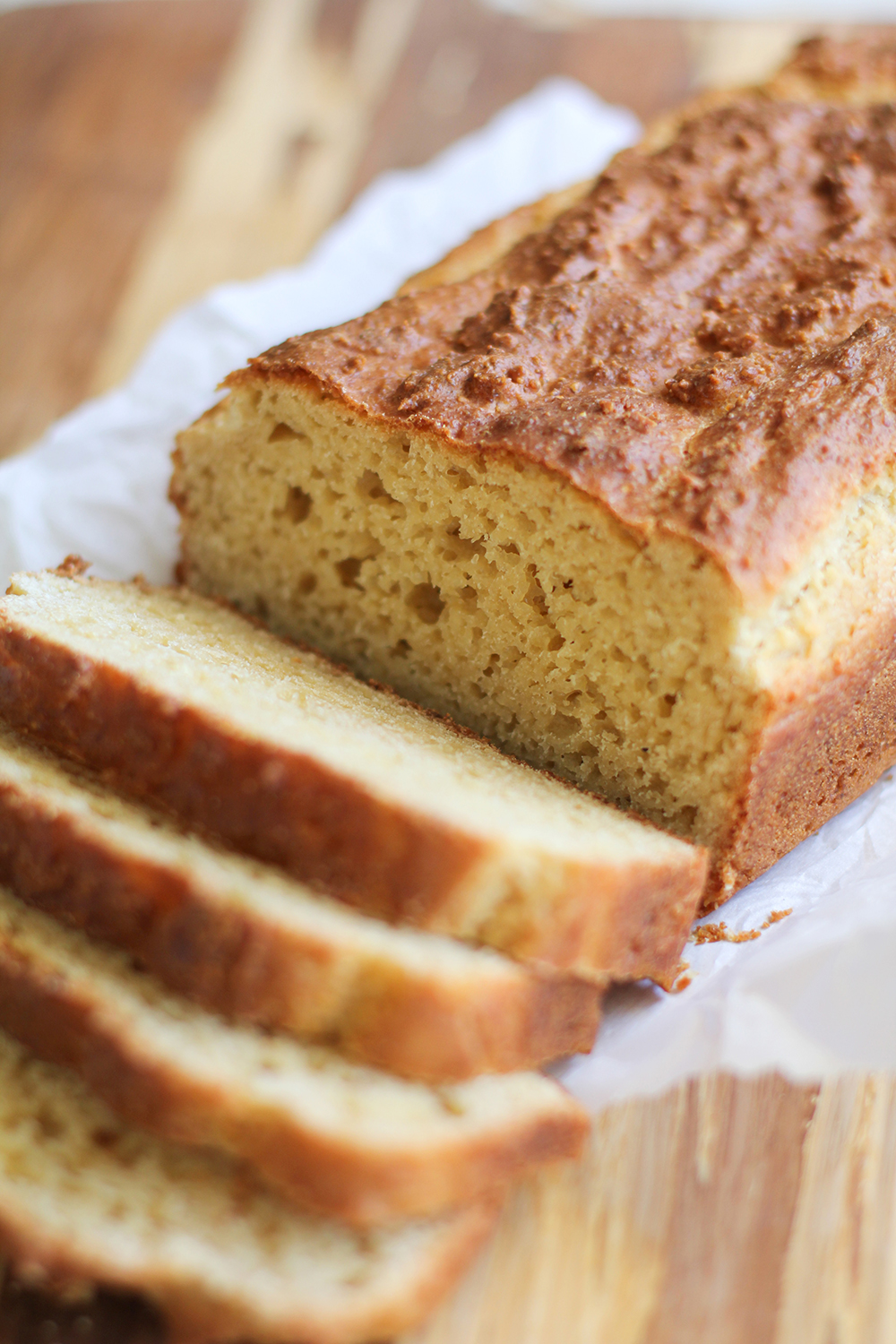 Ingredients
1 package (2¼ tsp, ¼oz, 7g) RED STAR Active Dry Yeast
3 Tbsp coconut sugar
¾ cup warm water (110-115°F)
1 large egg, lightly beaten
¼ cup grape seed or olive oil
1½ Tbsp cider vinegar
2¼ cups blanched almond flour
2¼ cups tapioca flour
1 tsp sea salt
Instructions
Add the yeast, coconut sugar, and warm water to a large mixing bowl and stir well. Allow mixture to sit 5 minutes to activate the yeast. Whisk the egg, olive oil, and cider vinegar into the yeast mixture.


In a separate bowl, stir together the almond flour, tapioca flour and sea salt. Pour this dry mixture into the mixing bowl with the wet mixture and stir vigorously for 30 seconds.


Cover bowl with a towel and put in a warm place (next to a window in the sunshine works great). Allow dough to sit 60 to 90 minutes (mine took 60), until it has doubled in size and is full of air bubbles. NOTE: the dough will be very sticky and wet - this is normal.


Preheat the oven to 350°F and lightly oil (or spray) a 9x5-inch loaf pan.


Once the oven has finished preheating, pour the dough mixture into the loaf pan. Note: leaving the dough in the loaf pan while the oven is preheating may cause bread to sink in the middle slightly, so wait until the oven is all the way hot before transferring the dough to the oiled loaf pan.


Bake in the oven for 45 to 55 minutes, or until bread is firm, golden-brown, and cooked through.
Allow bread to cool in the loaf pan for at least 30 minutes before running a knife along the edges, turning it out onto a cutting board, and slicing it with a serrated knife.


Use for toast and/or your favorite sandwiches!


Recipe created by The Roasted Root.
Notes
The bread dough should be very thick. If it's overly dry, you can add a couple tablespoons of water to get it to the consistency you see in the photos. Note that if you bake at sea level, you may need to adjust the liquid amount and the bake time. I bake at 6,000 feet of elevation.