Gluten Free Crumb Coffee Cake
A moist gluten-free cake that literally melts in your mouth. The cinnamon & sugar in the center adds warmth and decadence to every bite.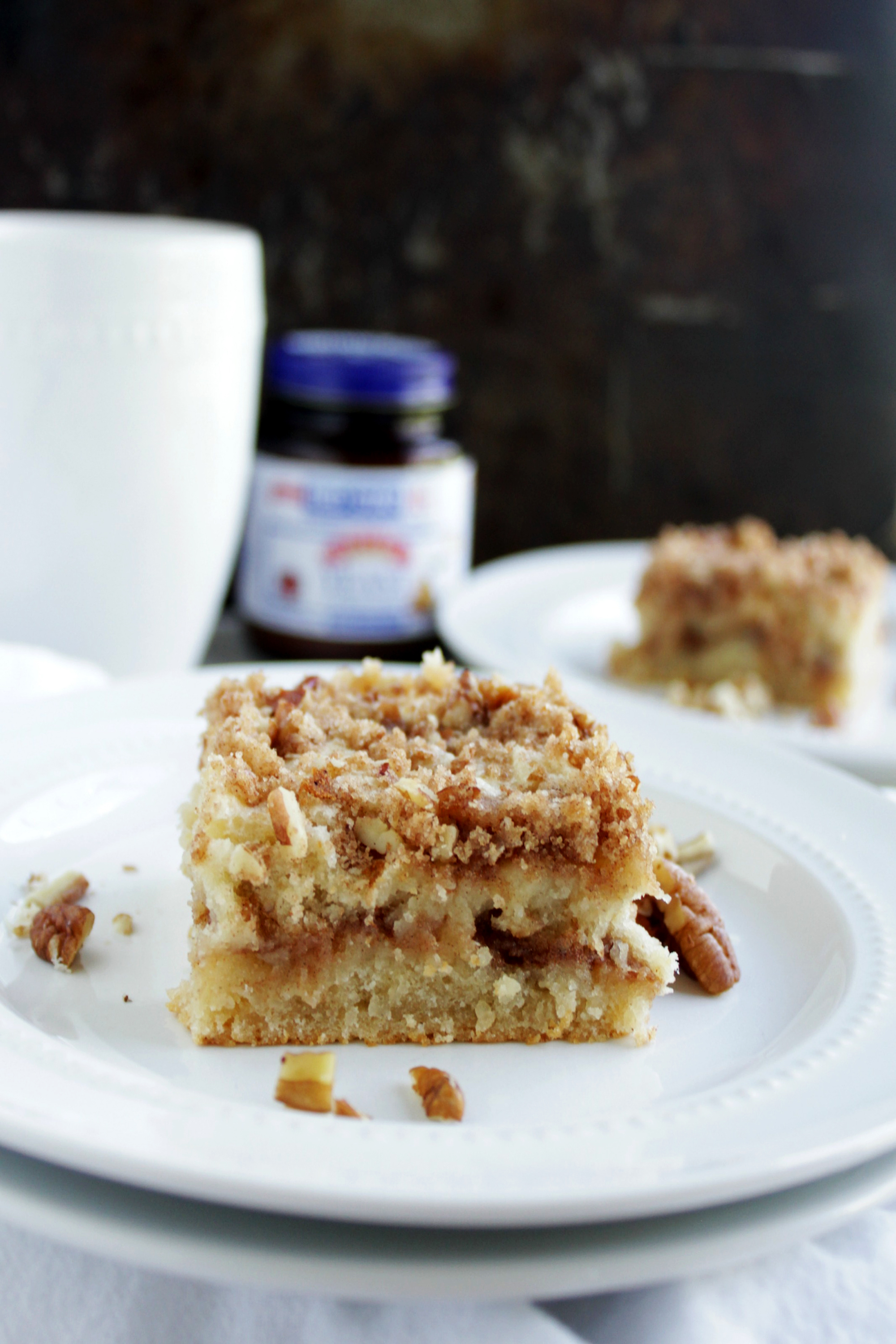 Yield:
One 9x9-inch coffee cake
Ingredients
For the cake:
½ cup butter, room temperature
½ cup brown sugar
¼ cup granulated sugar
2 eggs
2 cups gluten-free flour (one for one)
1 package (2 ¼ tsp, ¼oz, 7g) RED STAR Quick-Rise Yeast
½ tsp salt
1 (6oz) container vanilla yogurt
For the crumb topping:
4 Tbsp butter, melted
¼ cup brown sugar
½ cup pecans, chopped
1 tsp cinnamon
Pinch of salt
Instructions
Cake: Grease a 9x9 baking pan and set aside. In mixer bowl, cream together butter, brown sugar, granulated sugar, eggs with paddle attachment. Mix in salt and yeast. In intervals, mix in flour. Be sure not to over mix. Finally, fold in yogurt.


Crumb Topping: In a small bowl combine all the ingredients forming a wet crumble.


Cake Assembly: In the prepared pan, pour half of the cake batter and spread into an even layer using a spatula. Crumble half of the topping evenly over the batter. Pour the remaining cake batter over the topping and carefully spread the batter into an even layer without disturbing the crumb center too much. Top the cake batter with the remaining crumb topping.


Cover the cake lightly with a tea towel and place in warm area for 30 minutes. Cake will rise a little bit.


Preheat oven to 350°F.


Bake cake for 25-30 minutes or until a toothpick comes out clean from the center.


Recipe by Jenna Edmiston.