Chocolate Yeast Waffles
Calling all waffle enthusiasts! These decadent chocolate waffles are light, yet chocolatey rich. Add some chocolate chips to make them extra sweet for dessert. If desired, leave plain and top with whipped cream and fresh berries for a special breakfast treat.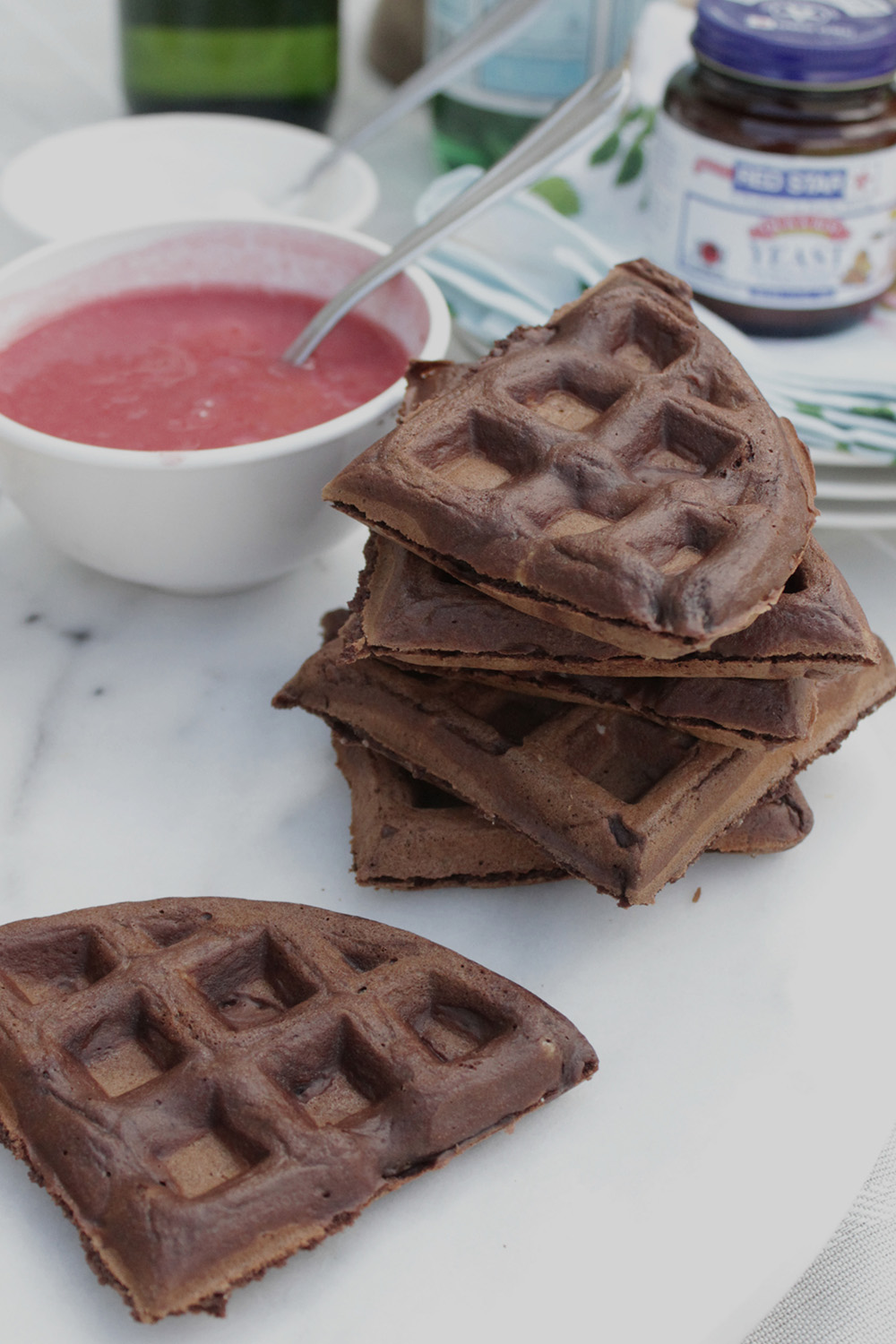 Yield:
3 large round Belgian waffles
Ingredients
1 ½ cup all-purpose flour
⅓ cup cocoa powder
1 ½ tsp (3/4 package) RED STAR Quick-Rise Yeast
1 tsp salt
4 Tbsp sugar
1 egg
⅓ cup canola oil
1 ½ cup warm milk
½ cup chocolate chips, optional
Instructions
In a large bowl mix yeast, warm milk and sugar. Let rest for a few minutes.


Whisk in egg and oil until blended.


Mix in flour, cocoa powder and salt. Mix until just combine. Some lumps are okay.


Fold in chocolate chips, if using.


Cover bowl with clean tea towel and let sit for 1-2 hours. Batter will rise slightly.


Heat waffle iron on medium heat. Pour ⅔ cup of the batter on the middle of the waffle iron and spread batter out to outer edges of iron.


Close the iron and let cook for 5-7 minutes. Remove from heat and server warm.


Recipe by Jenna Edmiston.