Buckwheat Gluten Free Bagels
Hearty, delicious bagels made with whole grain gluten-free flours perfect for sandwiches or toasting.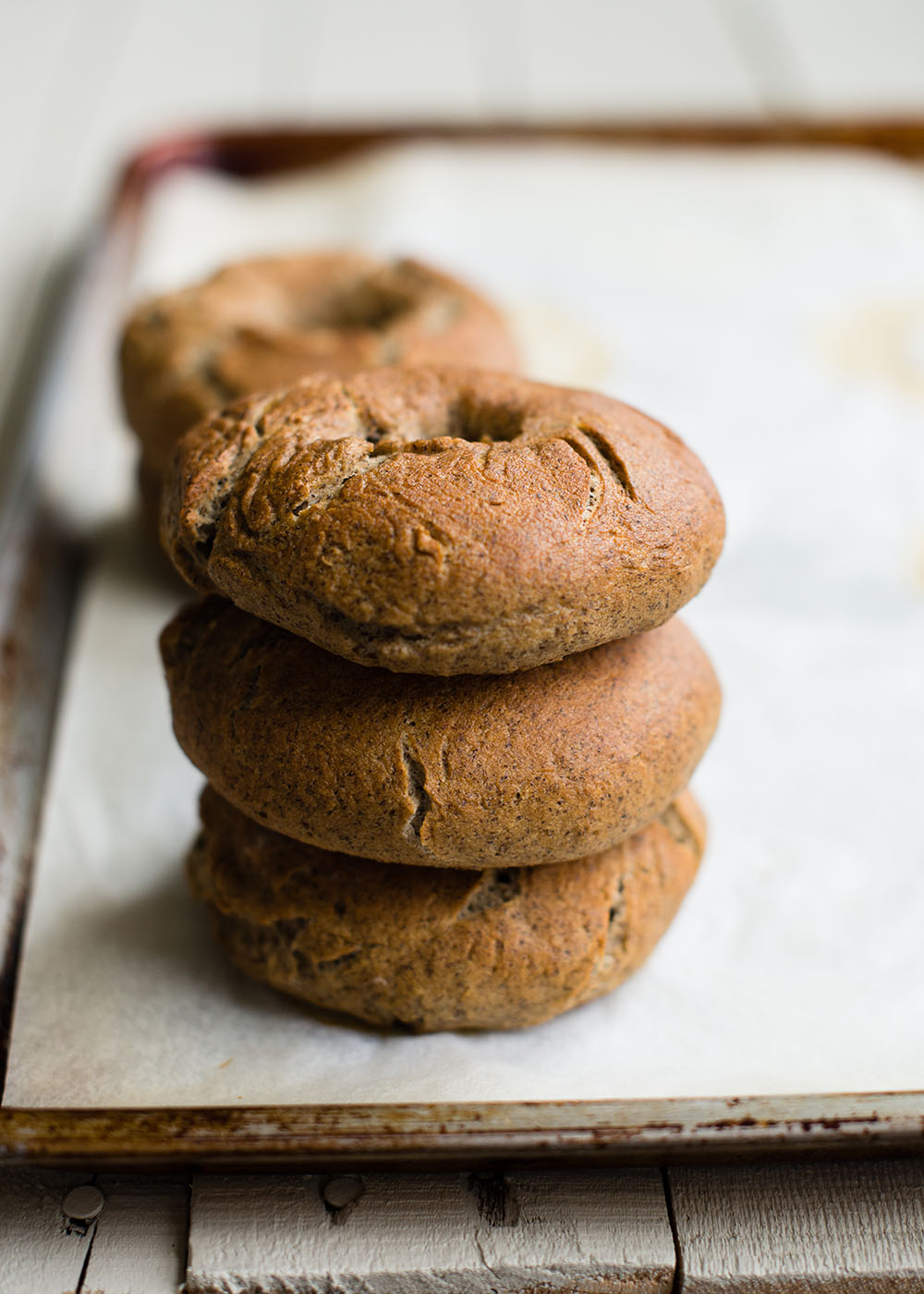 Ingredients
⅔ cup buckwheat flour
⅔ cup millet flour
⅓ cup potato starch
⅓ cup tapioca starch
⅓ cup rice flour, plus more for dusting
1 tsp xanthan gum
¾ cup warm water (110-115°F)
2¼ tsp (one package) RED STAR Active Dry Yeast
1 Tbsp plus ½ tsp sugar, divided
1 large egg
2 Tbsp olive oil, plus more for oiling bowl
2 tsp rice vinegar
1½ tsp salt
2 tsp baking soda (for boiling water)
Instructions
Whisk together flours, starches, and xanthan gum. Set aside.


In a small bowl, combine warm water, yeast, and ½ teaspoon sugar. Stir to dissolve yeast and let stand for 10 minutes or until foamy.


In the bowl of an electric mixer fitted with the paddle attachment, beat remaining 1 tablespoon sugar, egg, olive oil, rice vinegar, and salt. With the mixer on low, add the proofed yeast.


Add the dry ingredients and mix well. Stop and scrape down sides and make sure all dry ingredients have been incorporated. Turn the mixer back on to medium speed and let mix for 3-5 minutes. The dough will start to form elastic strands as it mixes.


Lightly oil a mixing bowl and transfer the dough to the bowl. Let rise for about 20-25 minutes. Sprinkle a little rice flour on a clean, flat surface. Turn the dough out and form into a disk. Cut into 6 evenly sized wedges. Form each one into a ball, using as little rice flour as possible to keep it from sticking to your hands. Flatten into a 4-inch round. Form a 1-inch hole in the center. Set on a baking sheet dusted with a little more rice flour and let rise for 25 minutes in a warm place.


Preheat oven to 425°F. Fill a 3-4 quart pot with water and add the baking soda. Bring to a rolling boil. When the bagels have risen, gently drop two or three into the boiling water. Let cook for 2 minutes, turning them over halfway through. Use a slotted spoon to remove the bagels from the water. Transfer to a baking sheet lined with parchment paper or a silicone mat. Bake for 20-25 minutes, or until golden.


Recipe created by Café Johnsonia.