Brown & Serve Pan Rolls
Enjoy freshly baked rolls for special occasions or make them an everyday event. Prepare and partially bake; complete just before serving. Par-baked rolls may be refrigerated for a week or frozen for a month before the final bake.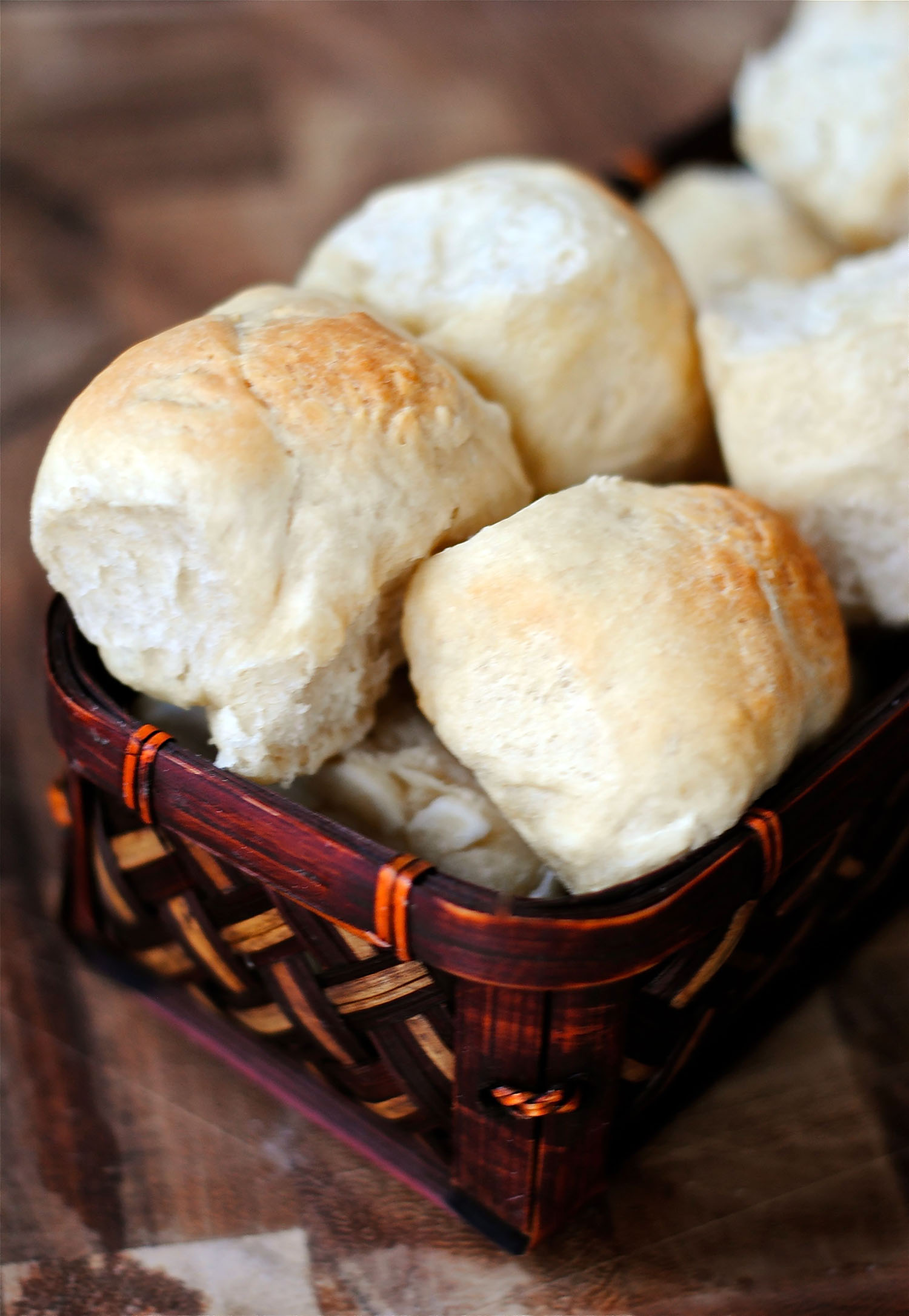 Ingredients
1⅓ cup water or milk *
¼ cup oil
5¾ cup bread flour
1½ tsp salt
2 Tbsp sugar
2 packages (4½ tsp, ½oz, 14g) RED STAR Active Dry Yeast
Instructions
In large mixing bowl, combine 2½ cups flour, yeast, sugar, and salt; mix well. Combine water or milk and oil; heat to 120° to 130°F. Add to flour mixture. Blend at low speed until moistened; beat 3 minutes at medium speed. By hand, gradually stir in enough remaining flour to make a soft dough. Knead on floured surface until smooth and elastic, 5 to 8 minutes.


Place dough in greased bowl, turning to grease top. Cover; let rise until dough tests ripe. Turn dough onto lightly floured surface; punch down to remove air bubbles. Divide into 4 parts. Divide each fourth into 6 pieces. Shape each piece into a smooth ball. Place balls into lightly greased cake pans, allowing ½-inch space between each ball. Cover; let rise in warm place until indentation remains after touching. Bake rolls in a 275°F oven for 50 minutes. Let sit 30 minutes in pans. Turn out of pans; cool on a wire rack to room temperature. Place in freezer bags or wrap in aluminum foil and refrigerate (1 week) or freeze (1 month).


To prepare: If frozen, slightly open wrapper and thaw. Preheat oven to 450°F. Place rolls on ungreased cookie sheets. Bake seven minutes until golden brown. Serve warm.


You can substitute Instant (fast-rising) yeast in place of Active Dry Yeast. When using Instant Yeast, expect your dough to rise faster. Always let your dough rise until ripe. Traditional methods: use equal amounts; Bread Machine: use ½ tsp Instant Yeast OR ¾ tsp Active Dry Yeast per cup of flour in your recipe. Visit our Lessons in Yeast & Baking for more information on baking.


Recipe featured at Fat Girl Trapped In A Skinny Body.
Notes
*Milk or water may be used in this recipe. Milk will give the rolls a softer crumb and crust.
Nutrition Information
Serving size:
1
Calories:
150
Total Fat:
3g
Saturated fat:
0g
Carbohydrates:
25g
Sugar:
1g
Sodium:
150mg
Fiber:
1g
Protein:
4g
Cholesterol:
0mg