Brioche
These elegant top knotted rolls are said to have originated in the district of Brie in France. Light and delicate, they are rich in butter and eggs. Serve warm from the oven for breakfast as the French do, or reheat before serving.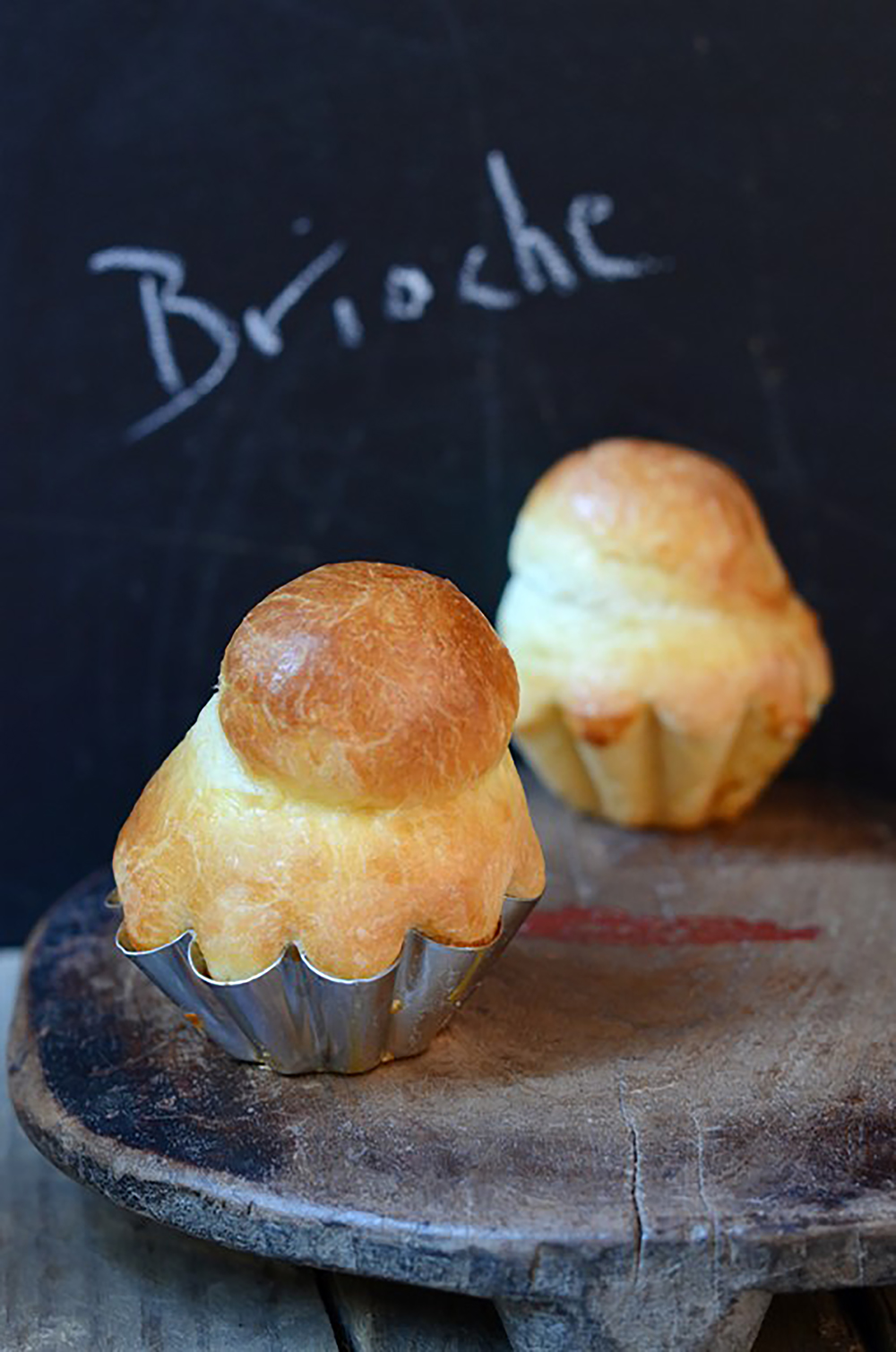 Ingredients
3½ cups bread flour
2¼ tsp (one package) RED STAR Active Dry Yeast
⅓ cup sugar
1 tsp salt
½ cup water
½ cup butter, softened
4 eggs
1 egg yolk
1 Tbsp milk
Instructions
In large bowl, combine 2 cups flour, yeast, sugar and salt; mix well. In saucepan, heat water and butter until warm (120-130ºF). Add to flour mixture. Add eggs. By hand, stir until smooth. Gradually stir in remaining flour to make a very soft dough. Cover bowl with plastic wrap and foil; refrigerate 6 to 12 hours.


Preheat oven to 350ºF


Punch down dough. Divide into 3 parts. Refrigerate two thirds of dough until ready to shape. Divide each third into 6 pieces. Cut off one-fourth of the dough from each piece. On well-floured surface, shape each large and small piece into a smooth ball. Place large balls into greased muffin pan cups or individual brioche pans. Press ball to fill cup; make a deep indentation in the center of dough. Press small ball into indentation. Cover; let rise in warm place until double, about 30 minutes. Combine egg yolk and milk; gently brush tops of rolls. Bake at 350ºF for 15 to 20 minutes until golden brown. Remove from muffin pan cups; cool.


This recipe is featured at Food Wanderings.