Blueberry English Muffin Bread
With the classic crusty outside and the soft, chewy inside, this Blueberry English Muffin Bread is sweetened with maple syrup and is bursting with fresh blueberries and cinnamon! Soon to become your new morning favorite!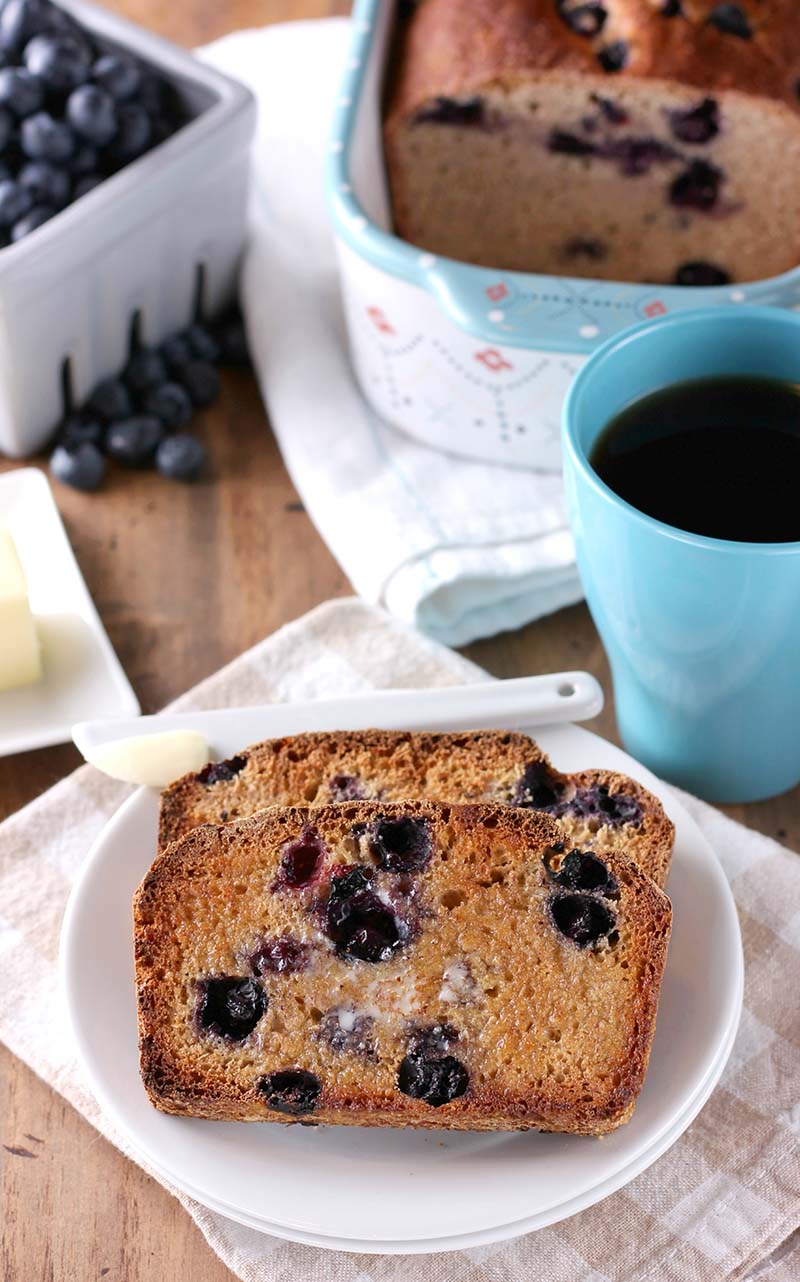 Ingredients
1½ cups bread flour
1 cup whole wheat flour
1½ tsp cinnamon
½ tsp nutmeg
1½ tsp salt
¼ tsp baking soda
1 package (2¼ tsp, ¼oz, 7g) RED STAR Platinum Superior Baking Yeast
1 cup milk, warmed to 120-130°F
6 tbsp maple syrup (or honey)
¾ cup fresh blueberries, washed and dried
Cornmeal (for dusting pan)
Instructions
Lightly spray a 9x5-inch loaf pan with non-stick cooking spray. Sprinkle and coat bottom and sides of loaf pan with cornmeal.


In the bowl of a stand mixer, combine flours, cinnamon, nutmeg, salt, baking soda, and yeast.


With mixer on low, slowly add in warmed milk and maple syrup. Increase speed to medium, and beat until dough forms and pulls away from sides of bowl. Dough will be soft and sticky. Gently fold in blueberries.


Gently spread dough into prepared loaf pan. Cover with a clean towel and allow to rise in a warm, draft-free spot until doubled in size, about an hour. (This could take up to 1½-2 hours, depending on the temperature of your house.)


Preheat oven to 400°F. Bake for 25 minutes or until golden brown and internal temperature reaches 195-200°F. Allow bread to cool in pan for 10 minutes before removing to a wire rack to cool completely.


Recipe created by A Kitchen Addiction.