Batterway Drop Doughnuts
Easy, no knead bite-sized fried yeast doughnuts.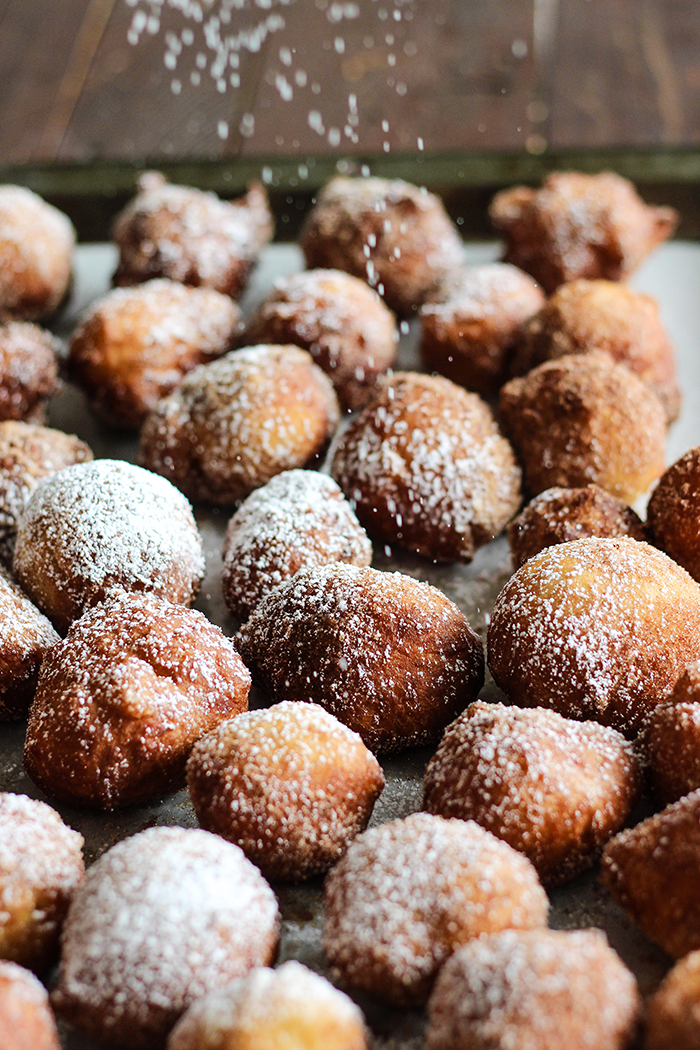 Yield:
4 dozen doughnut holes
Ingredients
One package (2¼ tsp, ¼oz, 7g) RED STAR Active Dry Yeast
½ cup water
¾ cup milk
¼ cup sugar
1 tsp salt
⅓ cup shortening, softened
½ tsp mace
½ tsp nutmeg
3¼ cups all-purpose flour, divided
2 eggs
Oil for frying
Granulated sugar for coating
Instructions
Have water and milk at 110°-115°F and all other ingredients at room temperature.


Dissolve the yeast in the warm water. Pour milk over sugar, salt, shortening and spices in a large bowl. Add ½ the flour, the yeast mixture, and eggs. Beat 2 minutes with electric mixer on medium speed, or by hand until smooth. STOP MIXER. Add the rest of the flour and beat again with a spoon or dough whisk until smooth, 1 to 1½ minutes. Scrape down batter from sides of bowl. Cover. Let rise in warm place until doubled, about 30 minutes.


Beat down raised batter in about 25 strokes. Let rest while oil is heating to 350°-375°F. (Use a candy thermometer.) Drop batter from teaspoon or small cookie scoop into hot fat*. Turn when edges show color, frying until golden brown, about 1 to 1½ minutes on each side. Using slotted spoon, set on paper towel to drain. Roll in sugar while still warm.


Recipe featured at The Yooper Girl.
Notes
*Keep hands moist with water, or spray hands with baking pan spray to help prevent dough from sticking to hands. If using a cookie scoop, dip scoop in water before scooping dough.
Have fat 1½ to 2 -inches deep in heavy pan for shallow fat frying.
Keep temperature at 350°- 375°F. Too hot fat forms crust before doughnuts cook through; too cool fat means doughnuts will soak up fat.
*You can substitute Instant (fast-rising) Yeast in place of Active Dry Yeast in batter/no knead recipes. When using Instant Yeast, expect your batter/dough to rise about 50% faster. Adjust your rise times accordingly. Traditional methods: use equal amounts; Bread Machine: use ½ tsp Instant Yeast OR ¾ tsp Active Dry Yeast per cup of flour in your recipe. Visit our
Lessons in Yeast & Baking
for more information on baking.