Apricot Orange Kugelhopf
A cross between a bread and cake, this no knead apricot orange Kugelhopf yeast coffee cake is packed with chopped dried apricots and brushed with an orange glaze.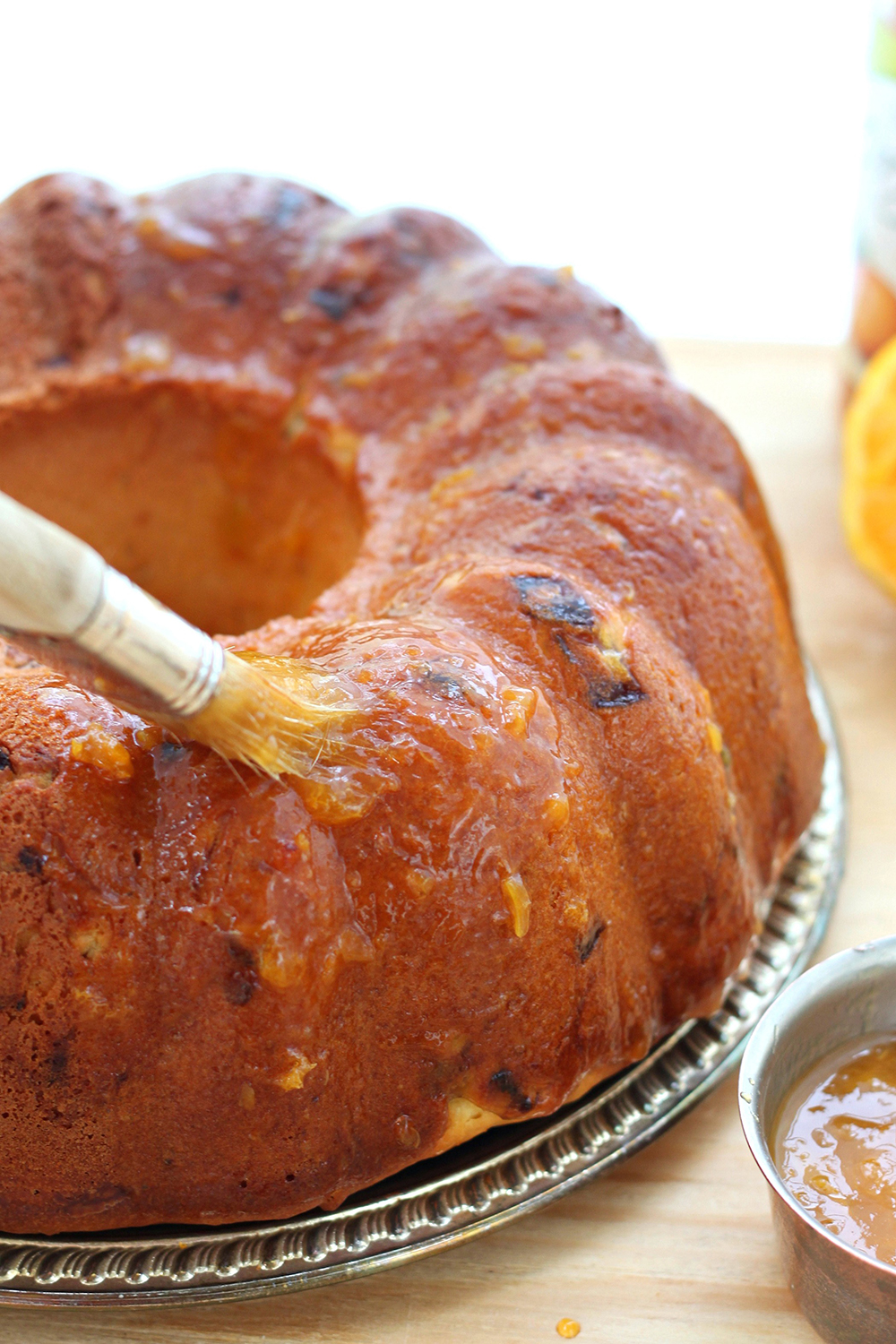 Ingredients
For the cake:
1 tsp sugar
¼ cup water
1 package (2¼ tsp, ¼oz, 7g) RED STAR Active Dry Yeast
½ cup sugar
¾ cup butter, softened
4 eggs, large
¾ cup milk
1 Tbsp grated orange zest
1 tsp salt
¾ tsp ground cardamom
4 cups bread flour
1 cup chopped dried apricots
1 cup chopped toasted almonds
For the glaze:
1 cup icing sugar
2 Tbsp frozen orange juice concentrate, thawed
Instructions
Generously butter a Bundt pan or 10-inch kugelhopf mold; set aside.


In small bowl, dissolve 1 tsp sugar in warm (110-115°F) water. Stir in yeast; let stand for 10 minutes, or until foamy.


In large bowl, using electric mixer, beat together butter and ½ cup sugar until light and fluffy. Beat in eggs, one at a time.


On low speed, add in yeast mixture, milk, orange zest, salt and cardamom. On medium speed, beat in 2 cups of flour for 5 minutes. With wooden spoon, stir in apricots, almonds, and enough of the remaining flour to make slightly stiff dough. Turn dough into prepared pan. Cover with plastic wrap or wax paper. Place in warm draft-free place to rise for 1½ hours or until doubled in bulk.


Remove plastic wrap. Bake in center of 375°F oven for 45-60 minutes or until inserted toothpick comes out clean. Remove from oven and let stand for 3 minutes in pan. Invert onto cooling rack which has been set over a baking sheet.


Glaze: In small bowl, beat together icing sugar and orange juice concentrate until smooth. Drizzle over top of warm kugelhopf.


*You can substitute Instant (fast-rising) yeast in place of Active Dry Yeast. When using Instant Yeast, expect your dough to rise faster. Always let your dough rise until ripe. Traditional methods: use equal amounts; Bread Machine: use ½ tsp Instant Yeast OR ¾ tsp Active Dry Yeast per cup of flour in your recipe. Visit our Lessons in Yeast & Baking for more information.


Recipe featured at A TrEATs Affair.