Apple Cranberry Dinner Rolls
The savory-sweet combo of these rolls is the perfect addition to your traditional holiday table.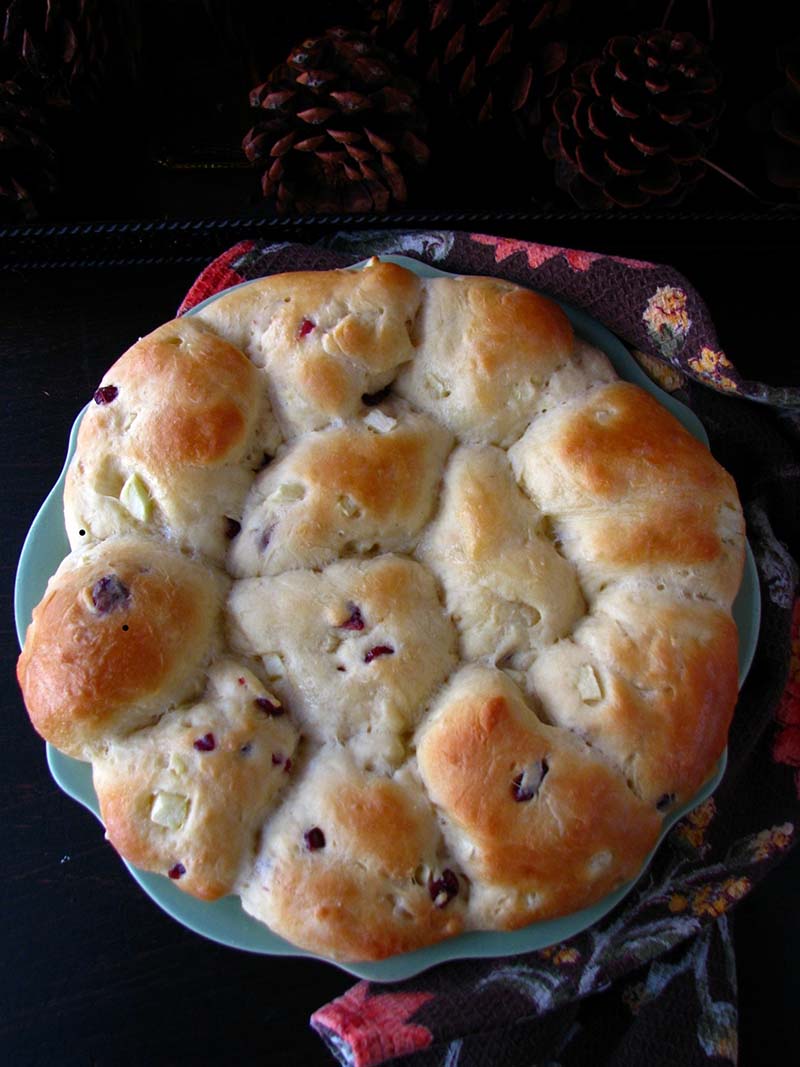 Ingredients
1 cup warm milk (110-115°F)
One package (2¼ tsp, ¼oz, 7g) RED STAR Platinum Superior Baking Yeast
2 Tbsp sugar
¾ tsp salt
3 Tbsp butter, melted
1 egg
3 cups bread flour
¼ cup craisins
½ cup apple, peeled and finely chopped
Melted butter for brushing on baked rolls
Instructions
In large mixing bowl whisk together warm milk, yeast and sugar. Set aside for five minutes.


Once yeast is proofed, add in salt, butter and egg. Add one cup of flour, stirring lightly. Fold in craisins and apple. Stir in 1½ cups flour.


Turn dough out onto lightly floured surface and begin kneading dough, adding up to an additional ½ cup flour as needed. Knead dough for 5-10 minutes until smooth, round ball forms.


In a well greased bowl place dough and let sit in warm area to rise for 1 hour.


Punch dough down. Turn dough out onto a lightly floured surface and divide out into 12 equal balls. Place in greased 9-inch round baking pan. Let rise in warm area for 1 hour.


Preheat oven to 375°F.


Bake rolls for 12-15 minutes, until lightly golden brown. Remove from oven and set on wire rack. Brush rolls with warm butter. Serve warm.


Recipe by Jenna Edmiston.