Almond Yeast Cake
A tasty marriage of yellow cake, almonds and yeast, this light and delightful dessert is a fun twist on a classic Bundt cake.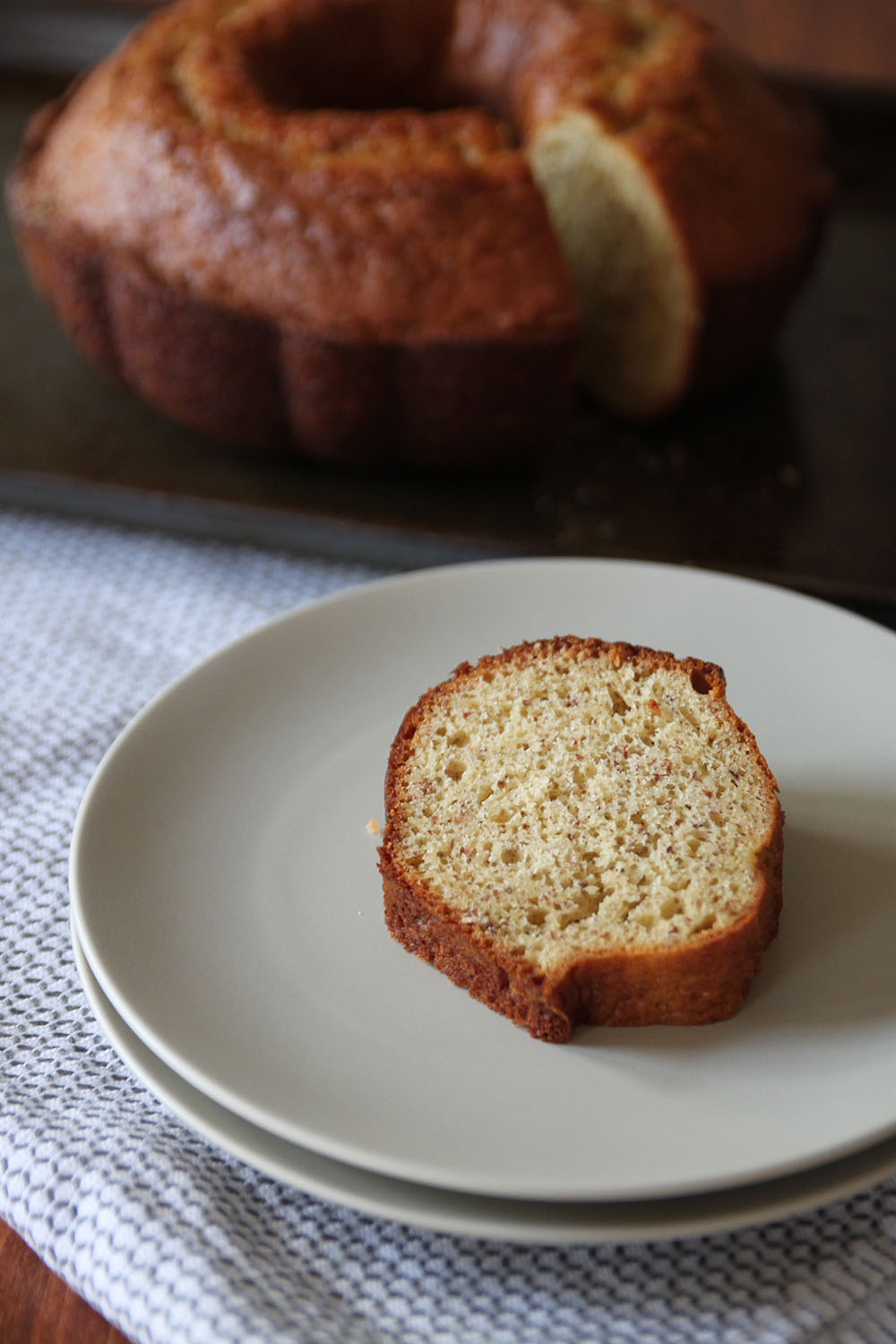 Yield:
One 10-inch Bundt cake
Ingredients
1 pkg (2-layer size) yellow cake mix
2¼ tsp (one package) RED STAR Active Dry Yeast
¾ cup water
½ cup butter or margarine, melted
4 eggs
1 tsp almond extract
1 cup (3 oz.) ground almonds
Instructions
Generously grease and lightly flour a 10-inch Bundt pan; set aside. In large mixer bowl, combine cake mix, yeast, water (120-130°F), butter, eggs and almond extract. Blend and beat as directed on package. Add ground almonds; mix well. Pour into prepared pan. Cover and let rise in warm place for 30 minutes. Bake at 350°F for 45 to 50 minutes until toothpick inserted in center comes out clean. Cool 10 minutes; invert to remove from pan. Serve warm or cold. If desired, sprinkle with powdered sugar or garnish with your favorite fruit.


Recipe featured at Bran Appetit.
Notes
If ground almonds are unavailable, grind a 3-oz. package whole almonds in a blender.
You can substitute Instant (fast-rising) in place of Active Dry Yeast in batter/no knead recipes. When using Instant Yeast, expect your batter/dough to rise faster - about 50% faster. Adjust your rise times accordingly. Traditional methods: use equal amounts; Bread Machine: use ½ tsp Instant Yeast OR ¾ tsp Active Dry Yeast per cup of flour in your recipe. Visit our
Lessons in Yeast & Baking
for more information.