All-American Pizza
This quick-rise dough is ready so fast, you must prepare your toppings first!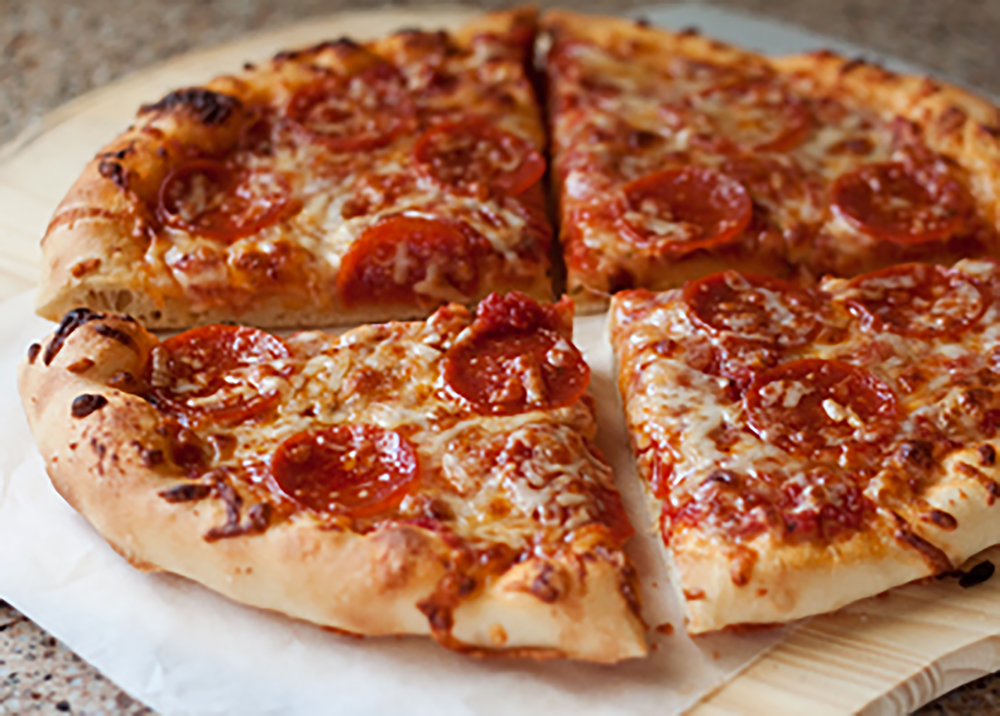 Yield:
Two 12-inch or 14-inch pizzas
Ingredients
For the dough:
2½ cups bread flour
1 package (0.25oz) or 2 ¼ tsp Red Star Quick-Rise Yeast
1½ tsp salt
1 cup warm water (120-130°F)
2 Tbsp vegetable oil
For the toppings:
¾ cup shredded mozzarella cheese - per pizza
¾ cup pizza sauce - per pizza
Other toppings, as desired
Instructions
In stand mixer bowl, combine 1 cup flour, yeast, and salt; whisk to combine.
Add water and oil to flour mixture.
Using the paddle attachment, blend at low speed until moistened; then mix 3 minutes at medium speed.
Switch to dough hook attachment. With mixer on low-medium speed, gradually add in enough remaining flour to make a soft dough. Knead until dough is soft and elastic, about 3 to 5 minutes.
Shape dough into a ball. Cover and let dough rest for 15 minutes.
Divide dough into 2 equal parts. With well-floured or greased fingers, press each half into greased 12- or 14-inch pizza pans.
Sprinkle ¼ cup of mozzarella cheese over dough to prevent a soggy crust. Spread prepared pizza sauce on each pizza (approximately ¾ cup of sauce per pizza). Add your favorite toppings---mushrooms, onions, olives, green peppers, pepperoni, cooked Italian sausage, anchovies, etc.
Sprinkle remaining mozzarella cheese (or your favorite shredded cheese) over entire pizza.
Bake at 400°F for 25 to 30 minutes, or until edge is crisp and light golden brown and cheeses are melted. Serve immediately.


Red Star recipe. Image by Barbara Bakes.
Notes
You can adjust the amount of toppings depending on your preference.

1 package (0.25oz) Red Star Active Dry Yeast or Platinum Yeast can be substituted in this recipe.