Try Red Star Yeast today!
To download the 'BUY ONE GET ONE FREE' coupon for any Red Star Yeast 3-strip product, click the blue COUPON button below.
*Valid only in the U.S.A. on indicated products
Sign up for our newsletter!
If you'd like to sign up to receive periodic e-newsletters with more special offers, great recipes and no-fail baking tips direct to your inbox from the Red Star Yeast team, type your email in the box below and click SUBSCRIBE.
Pumpkin Challah
Slightly sweet, with a hint of pumpkin spice, this Pumpkin Challah is the perfect sweet bread to serve this holiday season.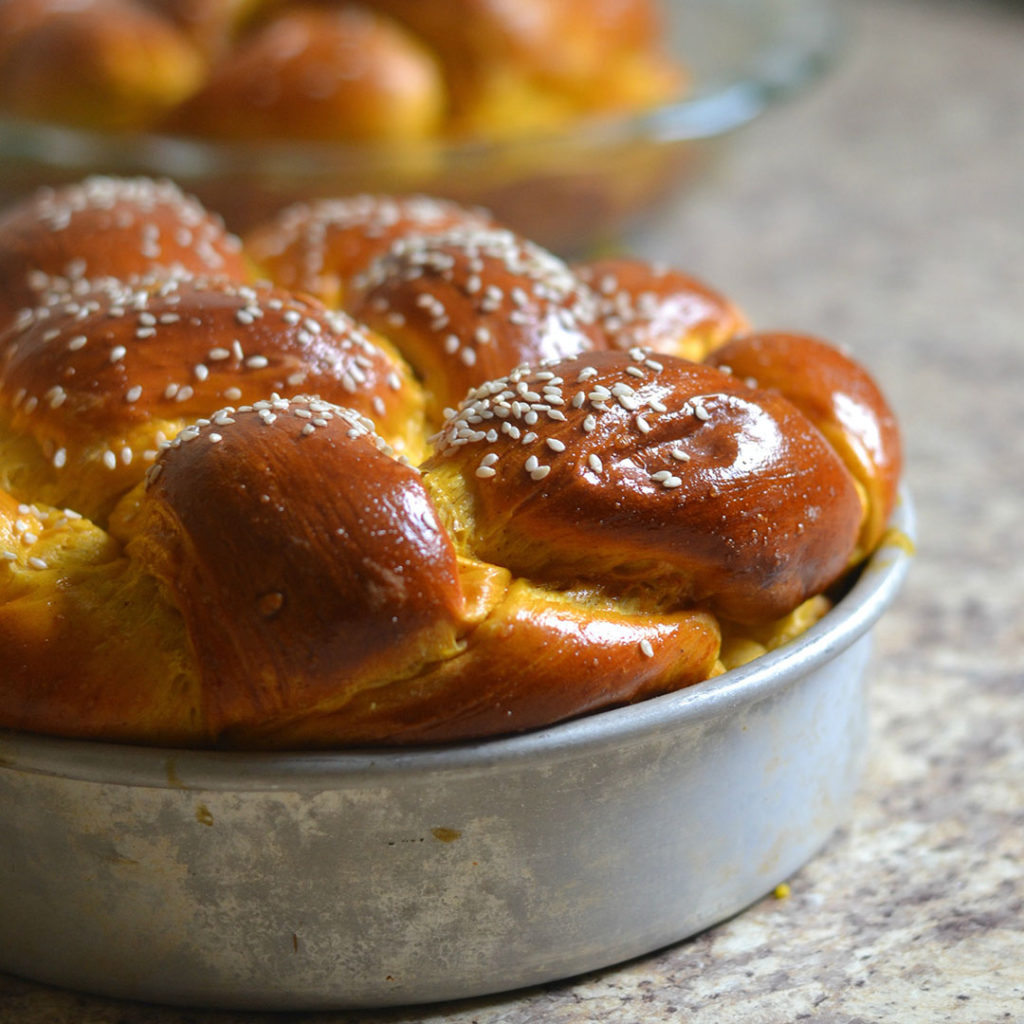 People are talking about Platinum!
Platinum is like a miracle working little packet of yeast. Guaranteed fluffiness and volume.
—Sally Quinn, SallysBakingAddiction.com
Platinum Yeast creates the most flufftastic doughs I've ever baked!
—Erin Clarke, WellPlated.com
A perfect rise with our white and whole grain recipes…foolproof.
—Jeff Hertzberg, M.D. & Zoë François, Breadin5.com