Easy Tomato Basil Bread
Imagine this bread with a vegetable pasta salad or as a pepperoni and cheese sandwich - toasted!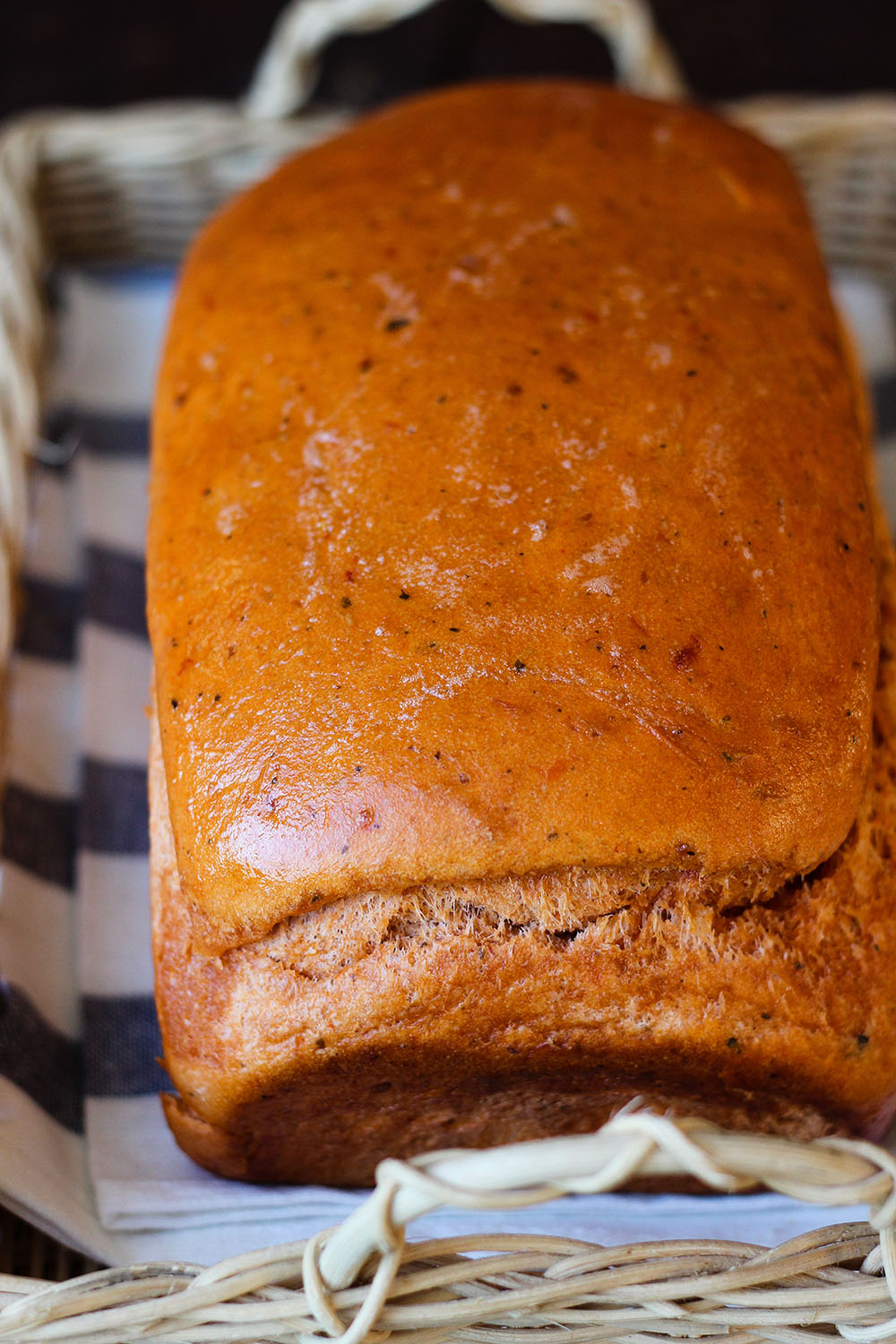 Ingredients
2 cups tomato-basil flavored spaghetti sauce
2 Tbsp grated Parmesan cheese
3-4 cups bread flour*
2¼ tsp (one package) RED STAR Active Dry Yeast
Instructions
*Amount of bread flour will vary with each brand of spaghetti sauce; see directions below.


Bread Machine Method:
Place spaghetti sauce, Parmesan cheese, 3 cups bread flour and yeast in bread pan. Select White or Basic cycle and start machine. Keeping the lid of the machine open, gradually add enough of the additional bread flour until mixture forms a smooth, soft ball. Close lid. When baking is complete, remove bread from machine as soon as possible. Cool on rack. See our Bread Machine section for more helpful tips and information.


You can substitute Instant (fast-rising) yeast for Active Dry Yeast. Traditional methods- replace 1:1. Expect your dough to rise faster; always let your dough rise until 'ripe'. Bread Machines- use ½ tsp Instant yeast (or ¾ tsp Active Dry yeast) per cup of flour in your recipe.


Recipe featured at The Yooper Girl.
Notes
You can select dough cycle and remove dough after 1st rise. Then shape into loaf, place in greased bread pan, rise until finger indentation remains after lightly touching, bake for 25 minutes at 375°F. Let cool on wire rack, slice and enjoy!