Whole Wheat Carrot Bread
The dough seems dry when mixing begins, but as the process continues, cottage cheese and carrots release moisture and a soft dough forms. The bread has a tender-texture with orange flecks throughout-quite interesting, very tasty.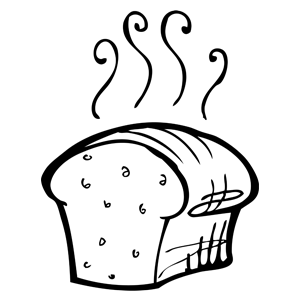 Ingredients
Medium loaf (1½ lb. bread machine)
2 Tbsp vegetable oil
4 tsp honey
⅔ cup cottage cheese
2 cups bread flour
⅔ cup whole wheat flour
1 cup grated carrots
1 tsp salt
2 tsp dill weed
¾ tsp dry mustard
1 package (2¼ tsp, ¼oz, 7g) RED STAR Active Dry Yeast
Large loaf (2 lb. bread machine)
3 Tbsp vegetable oil
2 Tbsp honey
1 cup cottage cheese
3 cups bread flour
1 cup whole wheat flour
1½ cups grated carrots
1½ tsp salt
1 Tbsp dill weed
1 tsp dry mustard
1 Tbsp RED STAR Active Dry Yeast
Instructions
Bread Machine Method:
Place room temperature ingredients in pan in the order listed. Select Basic cycle and Medium crust. Do not use the delay timer. Mixture is very dry as kneading begins. Check dough consistency after 10 minutes of kneading, adding 1 teaspoon to 1 tablespoon water if necessary. See our Bread Machine section for more helpful tips and information.


You can substitute Instant (fast-rising) yeast for Active Dry Yeast. For Bread Machines - use ½ tsp Instant (Quick Rise) yeast (or ¾ tsp Active Dry yeast) per cup of flour in your recipe.