Homemade Pizza Sauce
Make your homemade pizzas taste even better with this quick and easy pizza sauce recipe.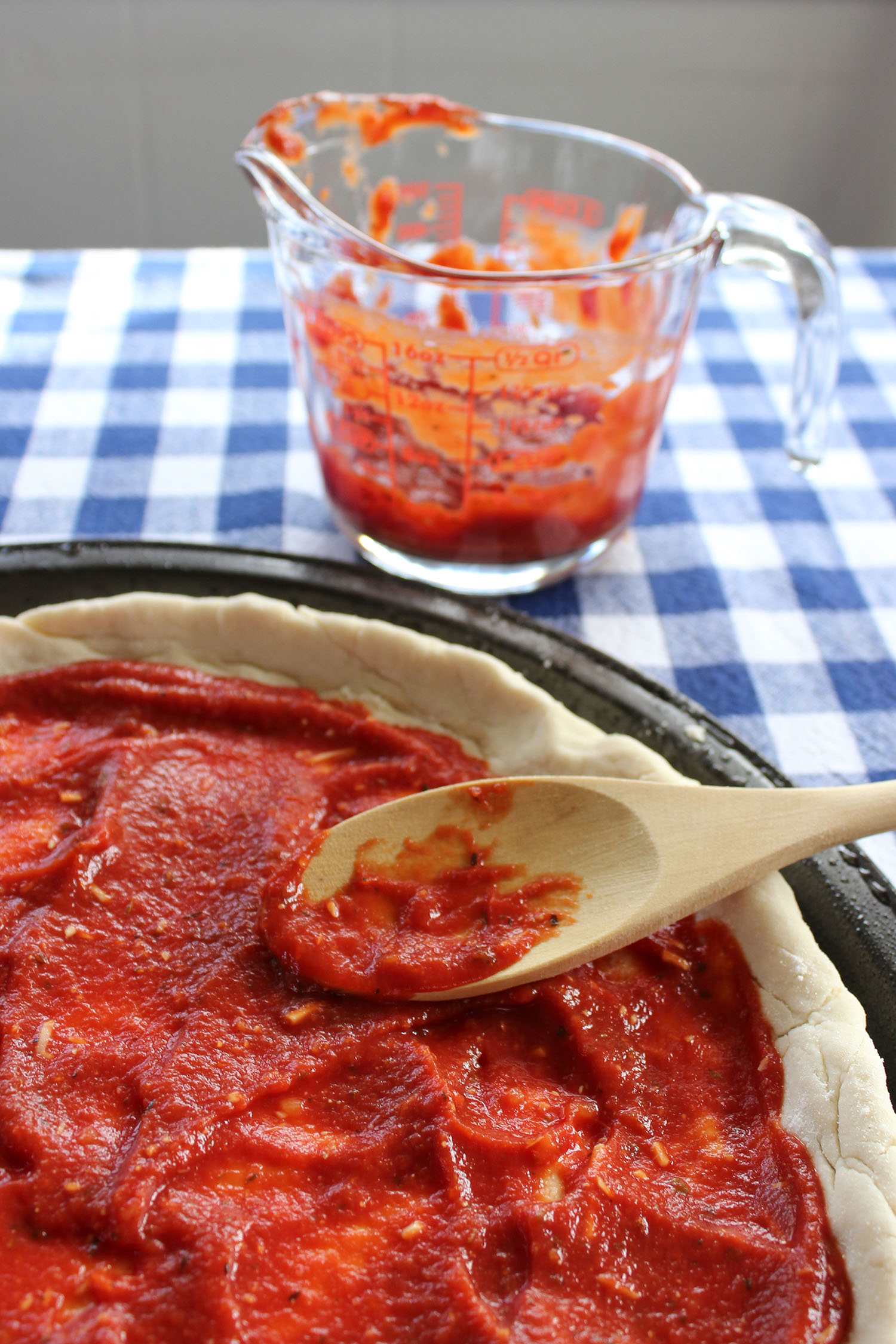 Yield:
Sauce for two 12-inch pizzas
Ingredients
¼ tsp oregano
¼ tsp basil
¼ tsp black pepper
⅛ tsp garlic powder
⅛ tsp onion powder
2 tsp Parmesan cheese
½ tsp salt (optional)
1 can (10¾oz) tomato puree
Instructions
Mix all ingredients together.


Suggested Pizza Toppings: Sliced ripe or green olives, chopped green peppers, sliced mushrooms, chopped onions, variety of cheeses, Italian sausage, sliced pepperoni, ground turkey, chicken, or beef, cooked shellfish, or a variety of vegetables can be used in any combination.


Recipe featured at Yesterfood.
Notes
1 tsp Italian seasoning and ½ tsp dried minced onion can be substituted for the oregano, basil, pepper, garlic powder and onion powder.