Pepperoni Stromboli
This is a great recipe for beginner bakers. The dough does most of the work for you during the day, so all you have to do is roll it out, top it, fold it back up, and bake!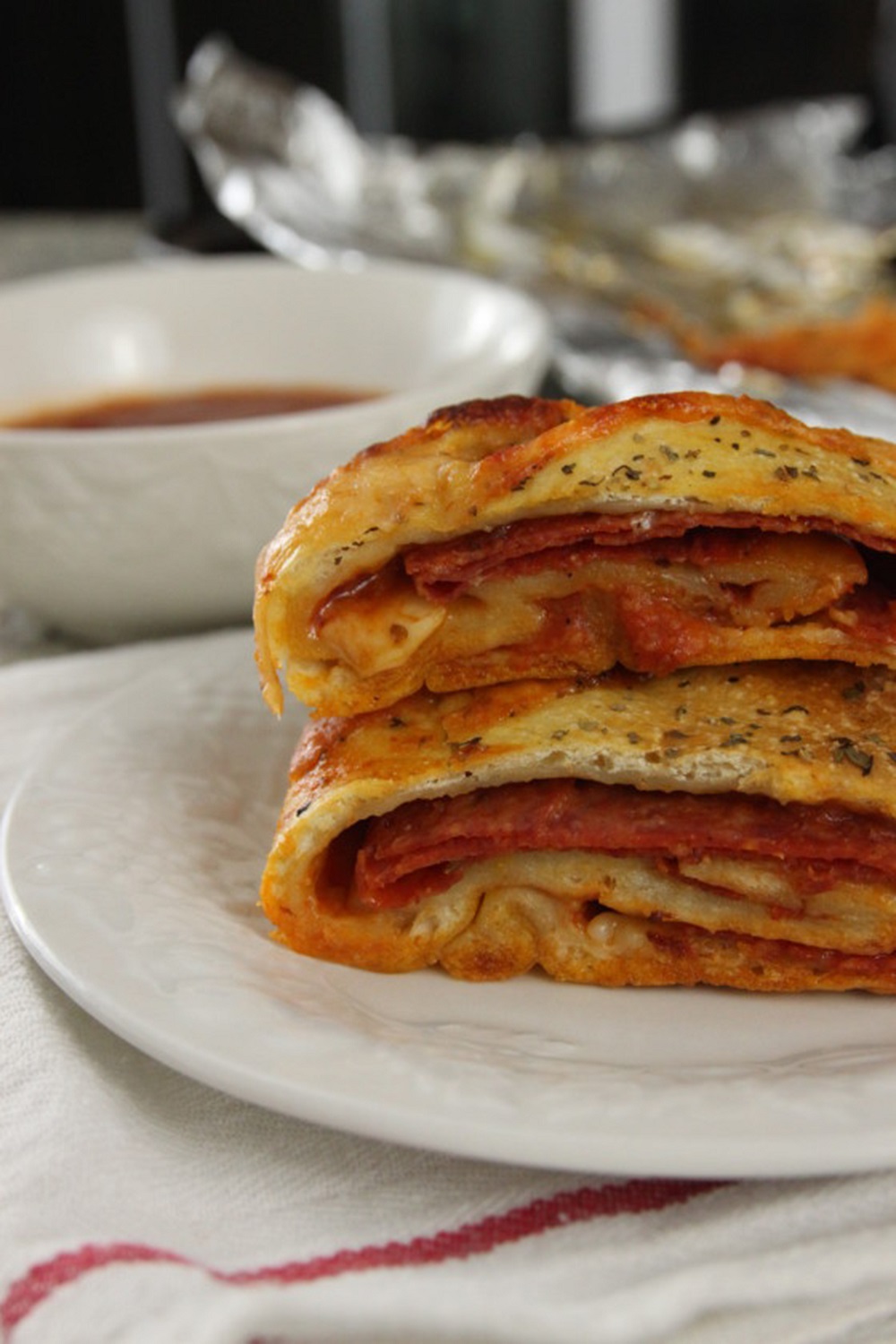 Ingredients
Dough
¾ cup lukewarm water
½ tsp salt
1 and ¼ tsp Red Star Platinum Yeast
2 cups all purpose flour


Stromboli
1 cup crushed tomatoes
1 Tbsp Italian seasoning
1 tsp garlic powder
1 tsp onion powder
½ tsp salt
¼ tsp pepper
4 oz. mozzarella cheese, shredded
10 large sandwich slices or 20 small pizza slices of pepperoni
1 egg, beaten
1 tsp Italian seasoning
Instructions
Recipe created by Bran Appetit.


(1) In a medium bowl, mix the water, salt, and yeast. Stir in the flour until everything is incorporated. Knead a few times in the bowl with your hands, to make sure most of the flour is mixed in. Cover the bowl and let the dough sit in a warm place for 1-2 hours until doubled. (Or leave on counter for up to 8 hours.)


(2) Preheat oven to 475°F and cover a baking sheet with parchment paper.


(3) Roll out your dough into a large rectangle, about the length of your baking sheet.


(4) In a medium bowl, mix the tomatoes with the tablespoon of Italian seasoning, garlic powder, onion powder, salt, and pepper.


(5) Spread about ¼ cup of the sauce on the dough.


(6) Sprinkle the cheese on top of the sauce, then top with the pepperoni.


(7) Fold the edges of the dough over, toward the center. Folding lengthwise, take the top ⅓ of the dough and bring it over to cover the center of the dough. Repeat with the other side, almost like you're folding a letter.


(8) Place the stromboli seam side down on the parchment paper.


(9) Using a sharp knife, slice slits in the dough, about every 1-2 inches. Brush the dough with the beaten egg and then sprinkle with the teaspoon of Italian seasoning.


(10) Bake at 475°F for 10 minutes.


(11) Lower the heat to 375°F and bake for another 10-15 minutes until the dough is set and golden.


(12) Let the stromboli sit for at least 10 minutes before slicing.