Orange Cardamom Cinnamon Buns
A light, fragrant twist on classic cinnamon rolls. They are perfect for a weekend brunch.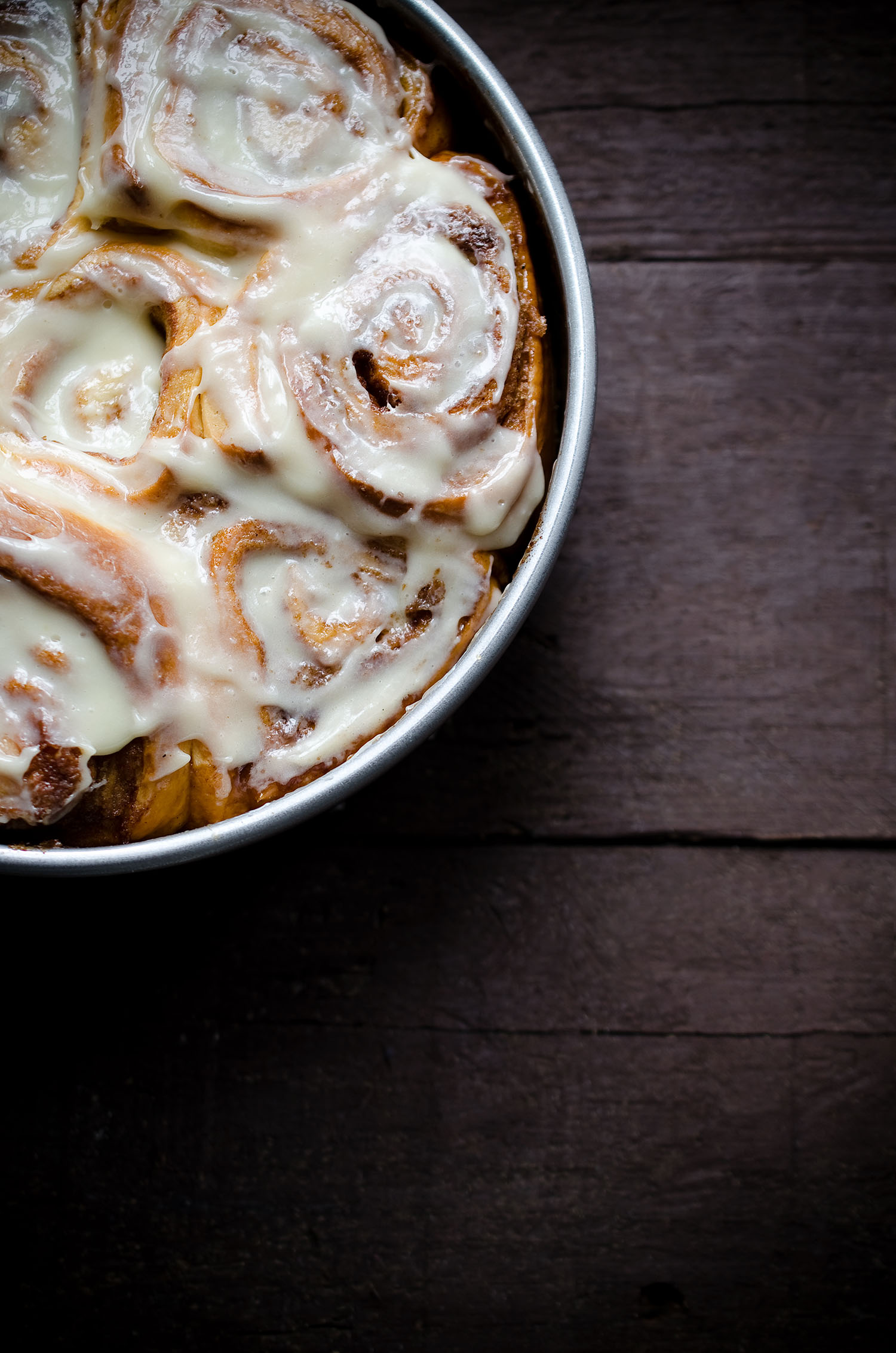 Ingredients
For the dough:
½ cup whole milk, warm (110-115 °F)
1 package (2¼ tsp, ¼oz, 7g) RED STAR Platinum Superior Baking Yeast
3 large eggs
4 cups (plus ¼ cup more if needed) all-purpose flour
¾ cups cornstarch
½ cup granulated sugar
1 tsp sea salt
⅛ tsp ground cardamom
Zest of 1 orange, about ½ Tbsp
¼ cup fresh squeezed orange juice (room temperature)
12 Tbsp Unsalted butter, chopped and at room temperature
For the filling:
1½ cups packed brown sugar
1 Tbsp ground cinnamon
1¼ tsp ground cardamom
¼ tsp sea salt
4 Tbsp unsalted butter, room temperature
For the glaze
1½ cups confectioners' sugar
4 ounces cream cheese, room temperature
¼ cup fresh squeezed orange juice
½ tsp vanilla extract
Instructions
In a large liquid measuring cup, whisk together the warm milk and yeast, followed by the eggs.


In the bowl of a stand mixer, whisk together the flour, cornstarch, sugar, salt, cardamom and orange zest. Break apart any clumps of zest if necessary. Attach the dough hook, turn the mixer on low speed and add the warm milk mixture followed by the orange juice. Allow the ingredients to combine for one minute. Increase the speed to medium and add the butter in pieces until it's all incorporated. The dough will be very wet. Allow it to continue mixing for 10 minutes. If the dough is still looking wet, add up to another ¼ cup of flour in 2 tablespoons increments. The dough should be very soft and delicate but not too sticky to handle. Transfer the dough to a lightly greased large bowl and cover with a clean kitchen towel. Allow the dough to double in size, up to 2 hours.


While the dough is rising, prepare the filling. Combine the brown sugar, cinnamon, cardamom and salt in a bowl. Grease two 8-inch cake pans thoroughly and set aside.


Remove the dough from the oven and place on a lightly floured countertop. Roll the dough into a large, thin rectangle. Using clean hands, spread the butter across the dough, leaving a small border around the edges, and then top evenly with the sugar mixture. Roll the dough into a tight cylinder. Cut into 12 or 16 even pieces and place in the reserved cake pans, cut side up. Cover and allow to double in size, approximately 1 hour.


Bake the buns at 350°F for 30-35 minutes, or until the tops are golden brown. Top each pan with ¼ cup of the glaze and allow the buns to cool completely. Top with the remaining glaze before serving.


Recipe created by Savory Simple.