No Knead Artisan Bread – 4 Ways
Author: Zoë François
This 4-ingredient no-knead dough recipe is so simple and versatile. Learn how to make 4 artisan breads with a step-by-step video tutorial: boule, baguette, pain d'epi and fougasse. Whether you're a beginner or experienced baker, this recipe is perfect for every day and special occasions.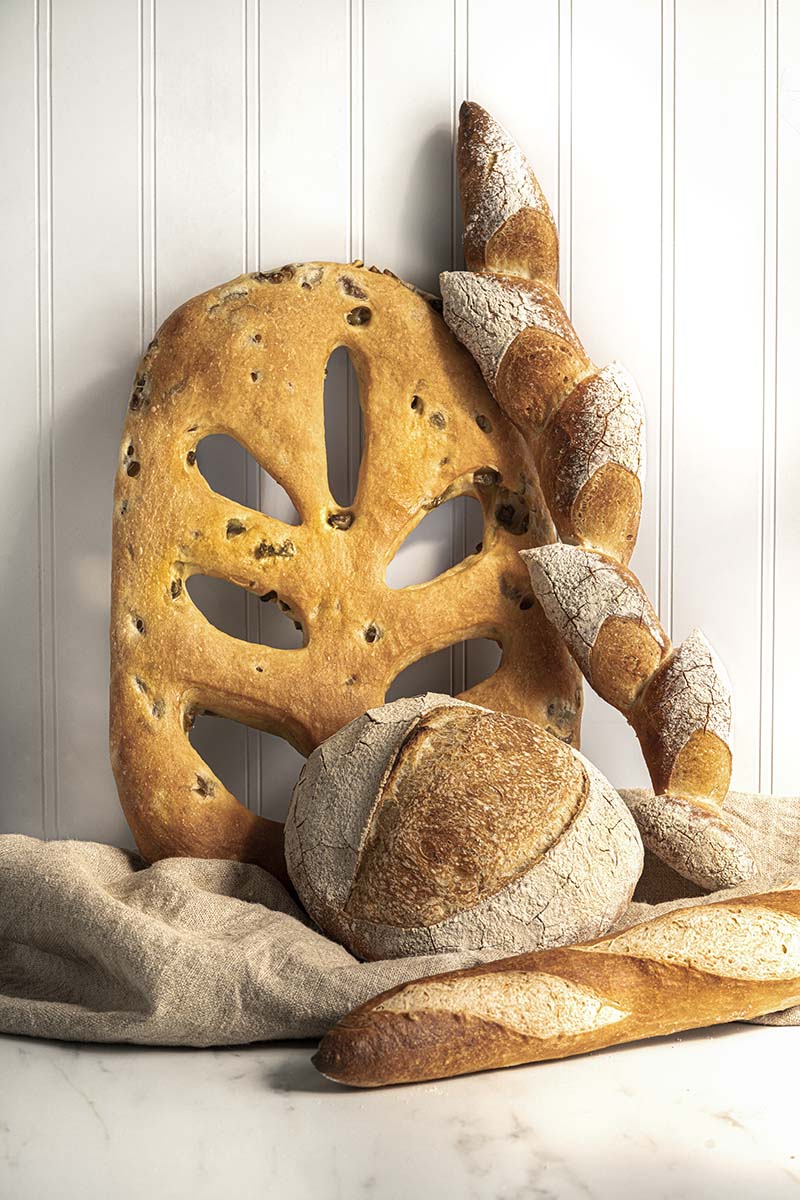 Artisan No Knead Bread – 4 Ways Video Tutorial
This easy no-knead dough recipe and method is by Breadin5.com. Simply add all ingredients to a 6-quart bucket and stir to combine. Cover; let dough rise on the counter for 2 hours. Then refrigerate for 4 hours (or up to 14 days) before shaping.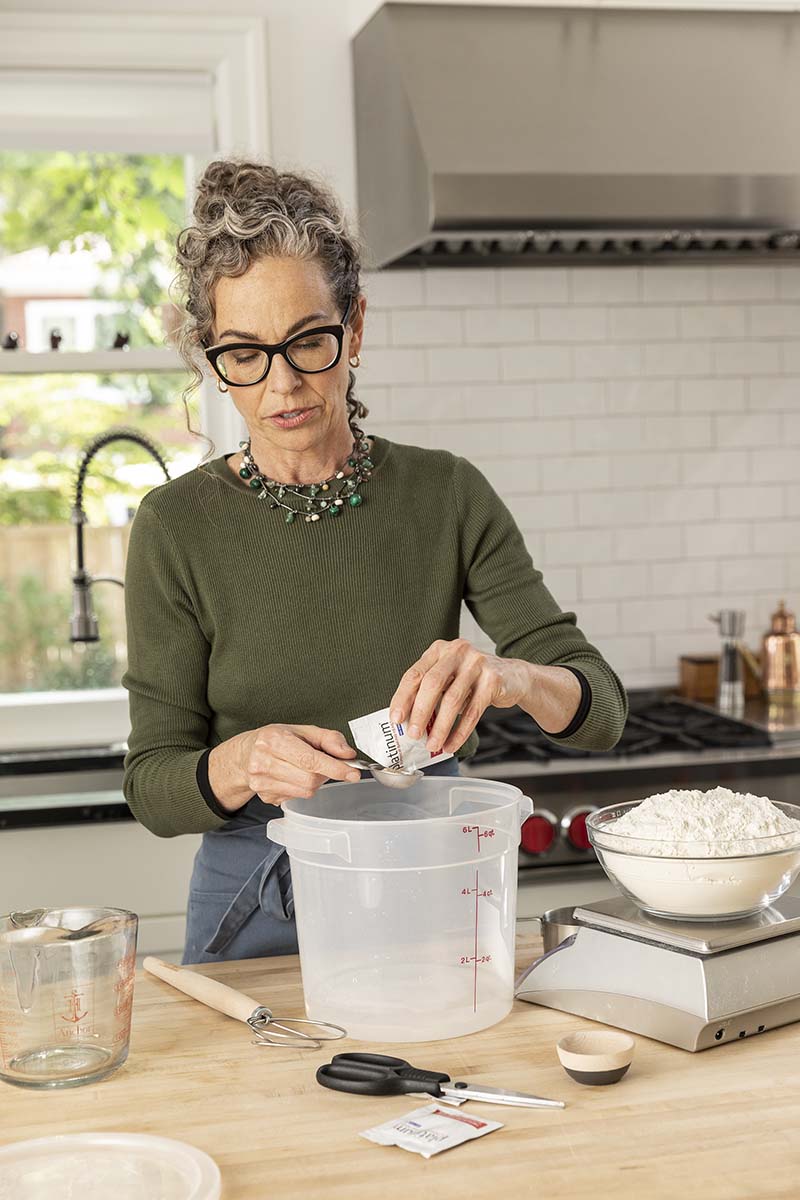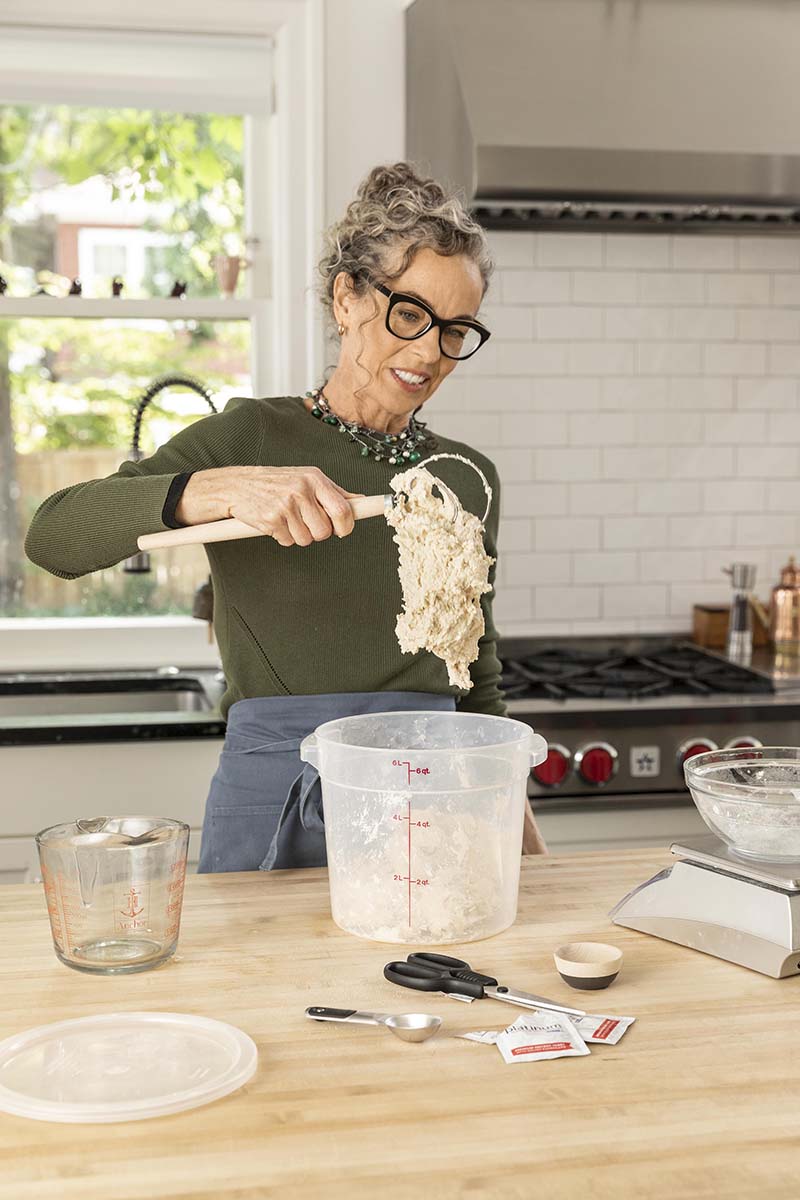 Make one of the 4 shapes below, or get creative with your own bread shapes! Scroll down for shaping instructions, and watch the video for a great step-by-step tutorial.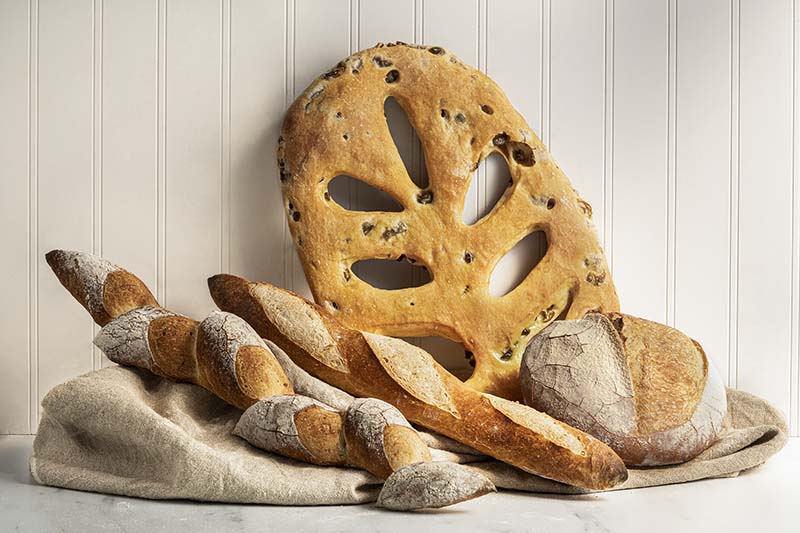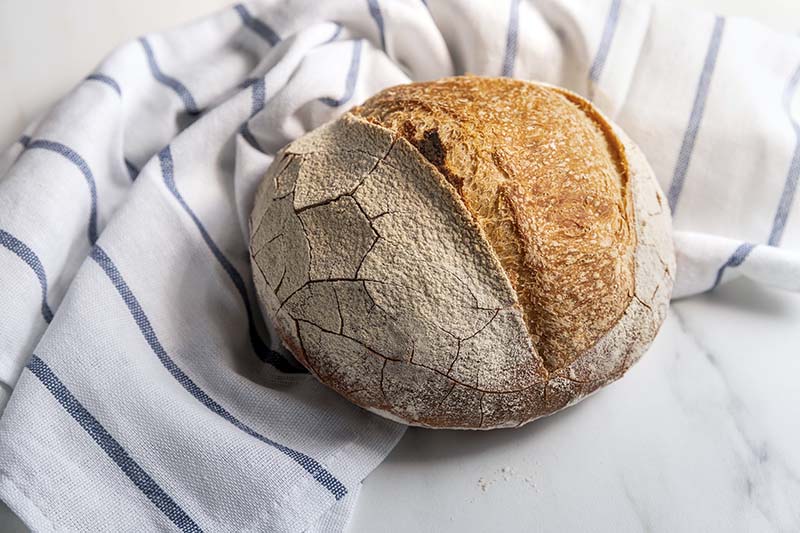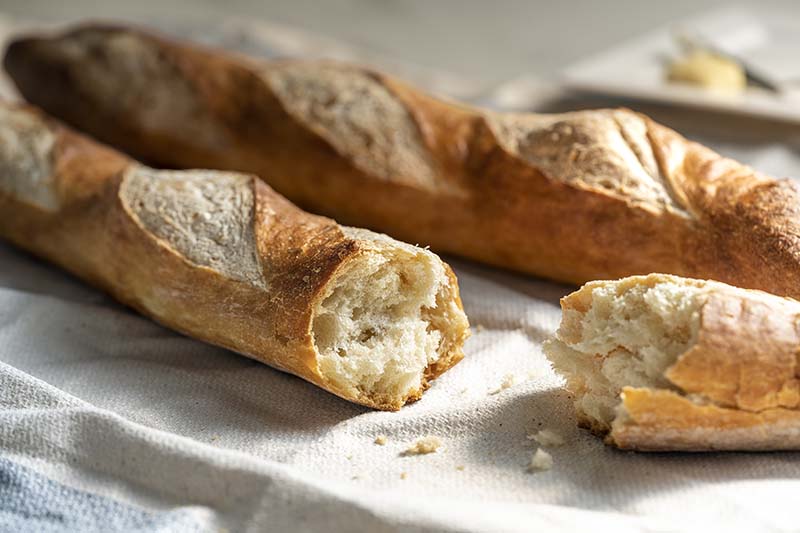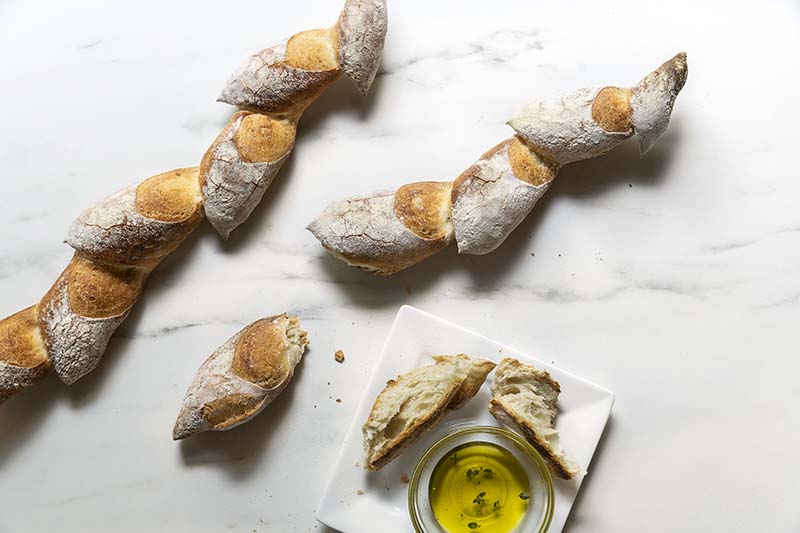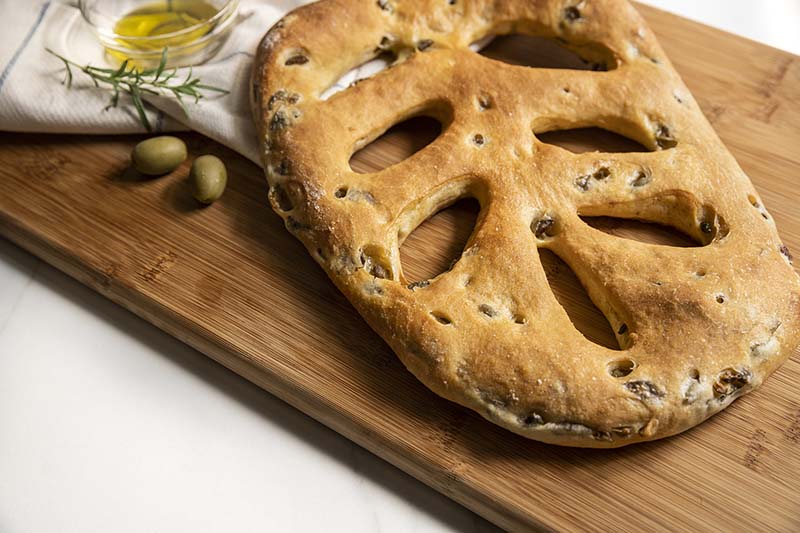 ---
Author: Zoë François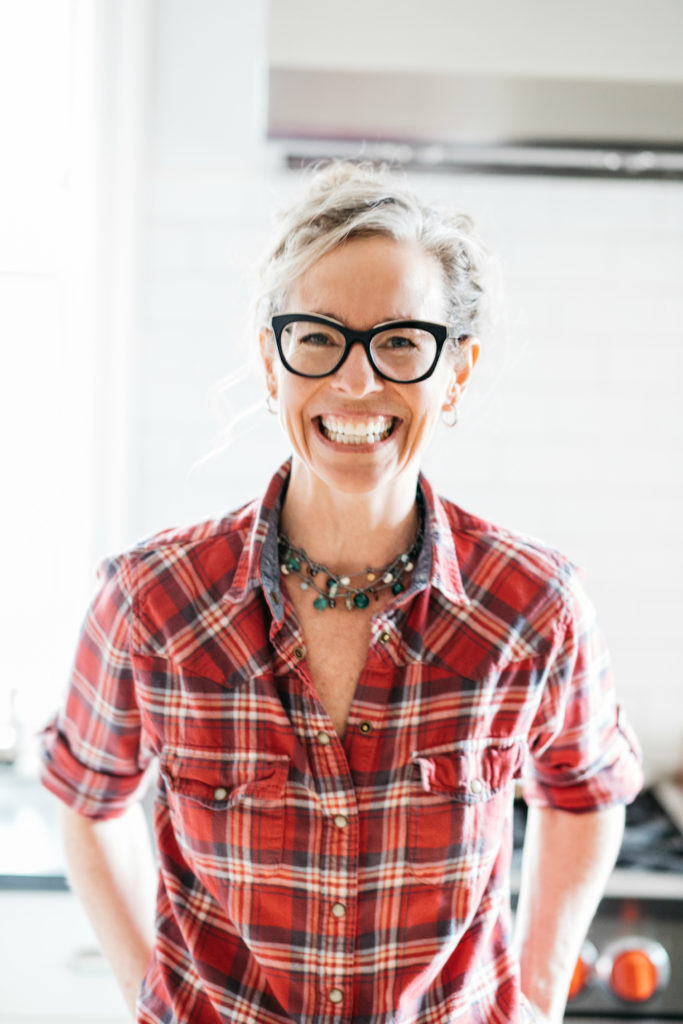 Zoë François is the co-author of the bestselling cookbook series Artisan Bread in Five Minutes a Day. Her latest book in the series, Holiday and Celebration Breads, came out in 2018. She is now working on a Book about cakes due out in Spring 2021. Zoë's recipes have also been featured in the New York Times, Food 52, The Today Show, Cooking Channel, Fine Cooking, Disney, Bake from Scratch, Easy Eats, Washington Post, Better Homes and Gardens, and many other media outlets.
Zoë shares the tricks of the trade she learned while a student at the CIA's pastry program and her decades in professional kitchens, through her websites, ZoeBakes and Breadin5, her books and her award winning Instagram video tutorials (@zoebakes). Zoë also offers long form baking classes through BluePrint.com and Yummly.com.