Gluten Free Pumpkin Yeast Pancakes
These pancakes are light, fluffy and have the perfect taste of autumn. They are the perfect way to start any fall morning.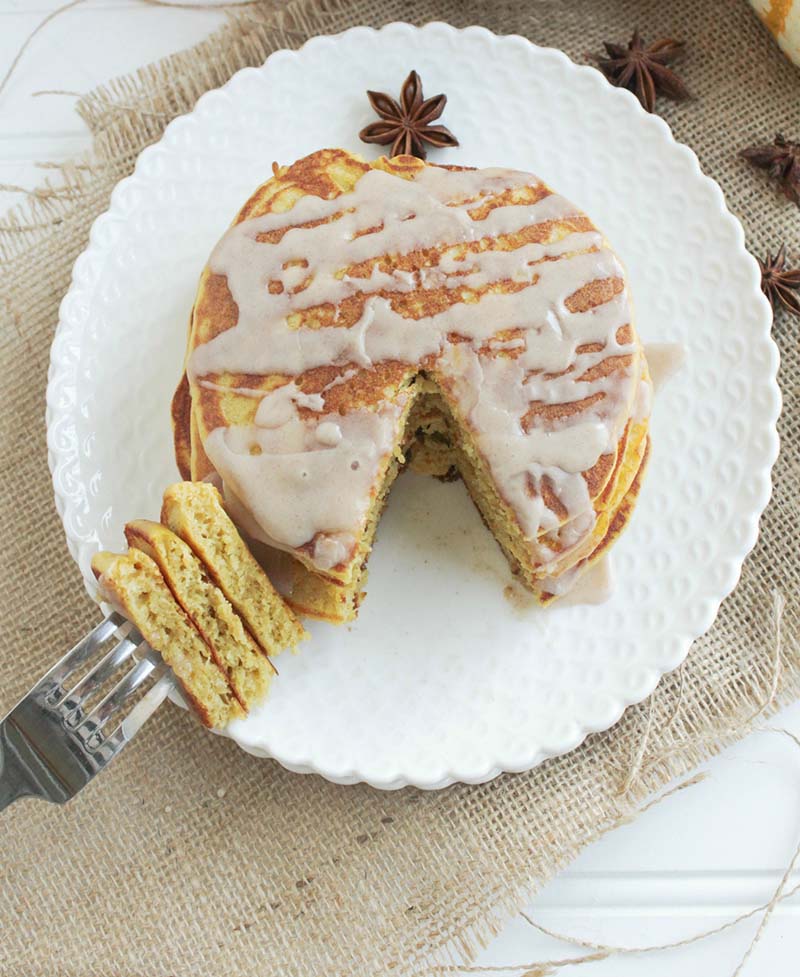 Ingredients
For the pancake batter:
1 cup milk, warm (110-115°F)
1 package (2¼ tsp, ¼oz, 7g) RED STAR Active Dry Yeast
2 eggs
½ cup pumpkin
2 Tbsp canola oil
3 Tbsp brown sugar
1 cup all-purpose gluten-free flour
¼ tsp salt
1 tsp pumpkin pie spice
For the cinnamon glaze:
2 cups powdered sugar
1 tsp cinnamon
3 Tbsp milk
Instructions
In mixing bowl, whisk together warm milk and yeast. Let set for 5 minutes.


Whisk in eggs, pumpkin, oil and brown sugar.


Mix in flour, salt and pumpkin pie spice.


Once just incorporated, cover and let stand for 30 minutes.


Heat griddle or non-stick pan to medium-high heat. Spray will cooking spray or bit of canola oil.


Drop about ¼ cup batter on to hot pan and let cook until small bubbles form on surface.


Flip and let cook for another 1-2 minutes, or until lightly golden brown.


Repeat with remaining batter.


Whisk together glaze ingredients, adding more/less milk to achieve desired consistency.


Drizzle glaze over warm pancakes and serve immediately.


Recipe by Jenna Edmiston.