Gingerbread Bagels
Soft on the inside and chewy on the outside, these bagels have a hint of sweet and are full of spice.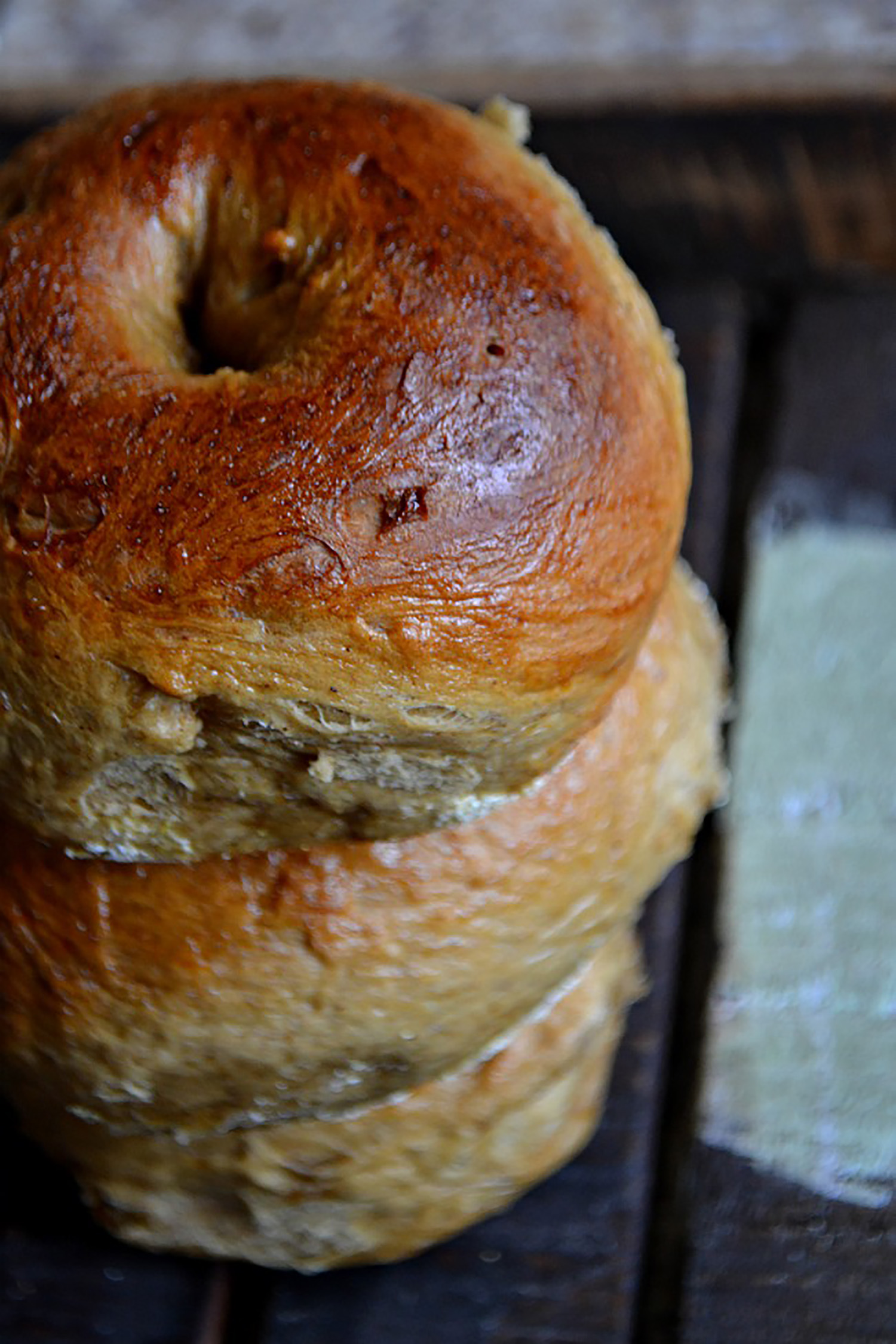 Ingredients
3½ cups bread flour
2 packages (4½ tsp, ½oz, 14g) RED STAR Platinum Superior Baking Yeast
½ cup warm water (110-115°F)
¼ cup milk (110-115°F)
½ cup molasses
¼ cup brown sugar
1 Tbsp ground ginger
½ Tbsp nutmeg
½ Tbsp cinnamon
¼ Tbsp allspice
1 tsp salt
½ cup corn meal
1 egg white
Instructions
Dissolve yeast in warm water. Set aside until foamy.


In the bowl of your electric mixer, using the dough hook, add in 1½ cups flour, yeast mixture, warm milk, molasses, brown sugar, all of the spices and salt. Mix on medium speed.


Once combined mix in remaining flour, ½ cup at a time, until the dough comes together in a ball and is only lightly sticky.


Turn mixer on to med/high and mix until the dough is elastic. When you pull at it, it should bounce back. (Careful during this step. Don't crank it up to 8-9. Slowly go up a notch at a time.)


Turn dough out into a greased bowl (with baking spray or lightly greased with butter). Cover with a damp towel and place in a warm spot. Allow dough rise and double in size.


Punch dough down, and form into 8-10 equal balls.


Poke a hole in the center of each ball and slightly stretch it out to form a bagel shape.


Set bagels on a baking sheet, cover with a damp towel and allow to rise again until doubled in size, or until indentation remains after lightly touching with finger.


Meanwhile bring a large pot of water to a boil and preheat your oven to 415°F.


Once bagels have finished rising, place 2-3 bagels at a time into the boiling water and boil until they float to the top. Using a slotted spoon, remove bagels from the water.


Add your cornmeal to a shallow baking dish, and place the bottom of each bagel in the cornmeal and then place bagels on a parchment paper-lined baking sheet.


Brush each bagel top with egg white.


Place in the oven and bake until golden brown, about 20-25 minutes.


Recipe created by Bakeaholic Mama.