Crunchy Cinnamon Coffee Cake
A delicious coffee cake, ready to eat in only an hour!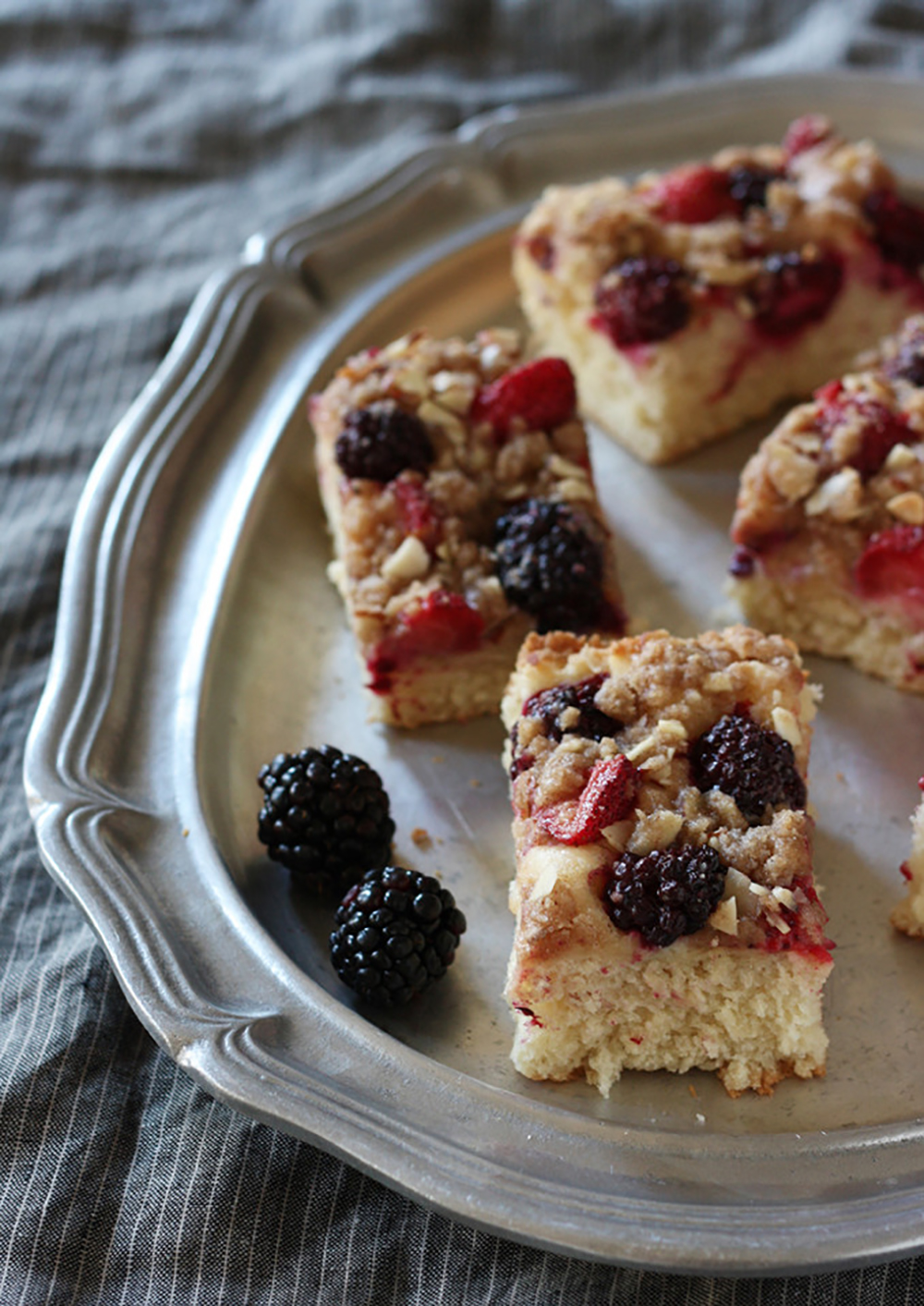 Yield:
One 13x9-inch coffeecake
Ingredients
½ cup water
½ cup milk
1 egg
¼ cup butter
3 cups all-purpose flour
½ tsp salt
⅓ cup sugar
2¼ tsp (one package) RED STAR Platinum Yeast
Topping
½ cup all-purpose flour
½ cup butter, firm
½ cup sugar
1 tsp cinnamon
½ cup nuts
2-3 cups berries (optional)
Instructions
Preheat Oven to 375°F


In large mixer bowl, combine 1½ cups flour, yeast, ⅓ cup sugar, and salt; mix well. In saucepan heat milk, water, and butter until very warm (120-130°F); butter does not need to melt. Add to flour mixture. Add egg. Blend at low speed until moistened; beat 3 minutes at medium speed. By hand, gradually stir in remaining 1½ cups flour to make a stiff batter. Spread in well-greased 13x9-inch cake pan. Cover; let rise in warm place for 25 minutes.


Prepare Topping: Combine ½ cup sugar, ½ cup flour, nuts and cinnamon. Cut in butter with pastry blender until particles are the size of small peas. (Optional: Arrange berries over dough.) Sprinkle topping over batter. With back of spoon make random indentations in batter. Bake at 375ºF for 20 to 25 minutes. Serve warm or cold.


Recipe featured at Tutti Dolci.
Notes
You can substitute Instant (fast-rising) Yeast in place of Active Dry Yeast in batter/no knead recipes. When using Instant Yeast, expect your batter/dough to rise about 50% faster. Adjust your rise times accordingly. Traditional methods: use equal amounts; Bread Machine: use ½ tsp Instant Yeast OR ¾ tsp Active Dry Yeast per cup of flour in your recipe. Visit our
Lessons in Yeast & Baking
for more information.