Cottage Cheese Sweet Rolls
The cottage cheese helps make these sweet rolls soft and fluffy.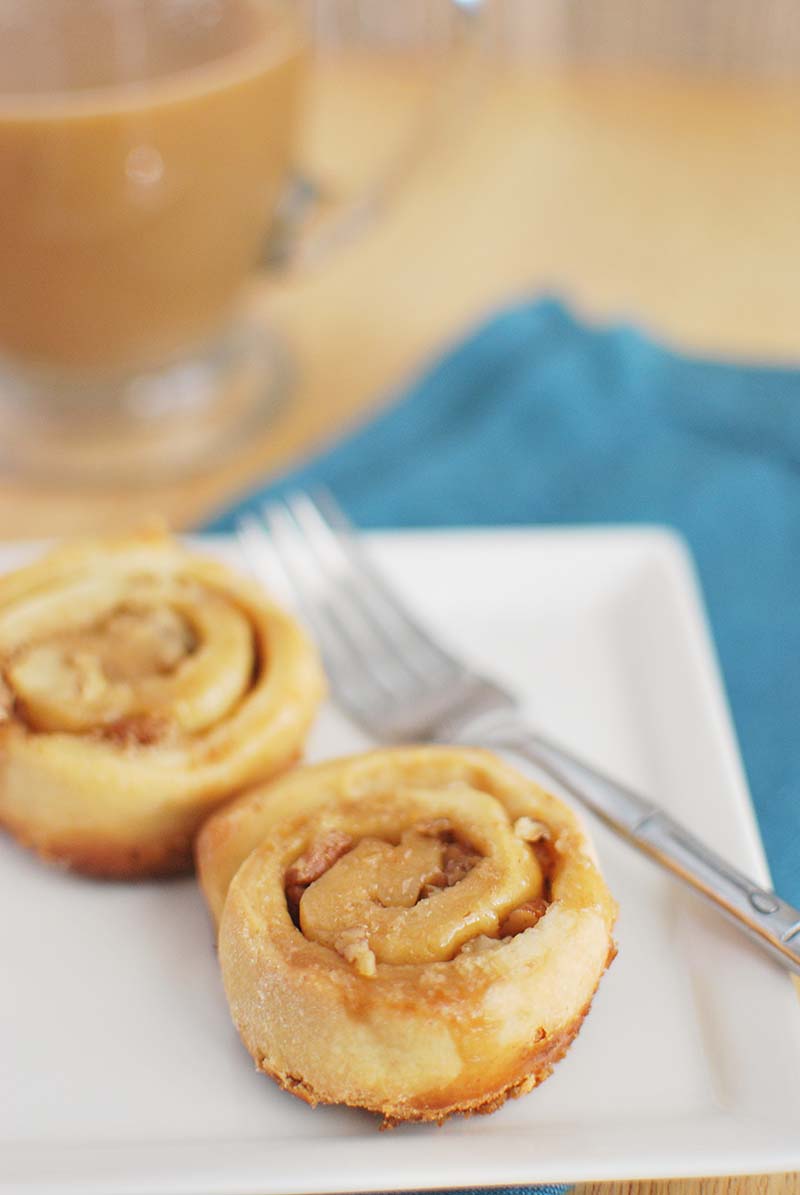 Ingredients
For the dough:
3 cups bread flour
¼ cup sugar
1 tsp salt
1 cup small curd creamed cottage cheese, drained
½ cup soft shortening, part butter or margarine
1 package (2¼ tsp, ¼oz, 7g) RED STAR Active Dry Yeast
½ cup water
1 egg
For the filling:
¾ cup chopped nuts
½ cup brown sugar
¼ cup sugar
3 Tbsp butter
½ tsp vanilla
Instructions
Have water at 110°-115°F and all other ingredients at room temperature.


Measure the first 5 ingredients into a bowl; mix with pastry blender or fork. Dissolve the yeast in water. Let stand 3 to 5 minutes; stir. Add egg and yeast-mixture to flour-mixture; blend. The dough will be a little sticky with cheese bits throughout. Turn onto lightly floured board. Turn over 2 or 3 times to coat with flour. Divide into two parts. Prepare Filling, mixing all ingredients together well.


Roll one part to a 12-inch square and spread half the Filling evenly over the dough. Roll up tightly. Pinch edges of dough into roll, turn to bottom and "tie-off" (see below) into 12 slices. Place in buttered 2-inch muffin cups or in 8-inch round layer pan. Shape rest of dough. Let rise in warm place until doubled...about 1 hour. Bake rolls 15 to 20 minutes in preheated 375°F oven. Remove from pans and sprinkle with confectioners' sugar (optional) while still warm.


To "Tie-Off" dough, take a piece of strong thread, or unflavored dental floss, about 16 inches long, slip under roll of dough and cross on top to cut slices smoothly and quickly.


*You can substitute Instant (fast-rising) Yeast in place of Active Dry Yeast in batter/no knead recipes. When using Instant Yeast, expect your batter/dough to rise about 50% faster. Adjust your rise times accordingly. Traditional methods: use equal amounts; Bread Machine: use ½ tsp Instant Yeast OR ¾ tsp Active Dry Yeast per cup of flour in your recipe. Visit our Lessons in Yeast & Baking for more information on baking.


Recipe featured at Fake Ginger.