Cheesy English Crumpet Bread
A savory loaf, perfect for grilled cheese sandwiches.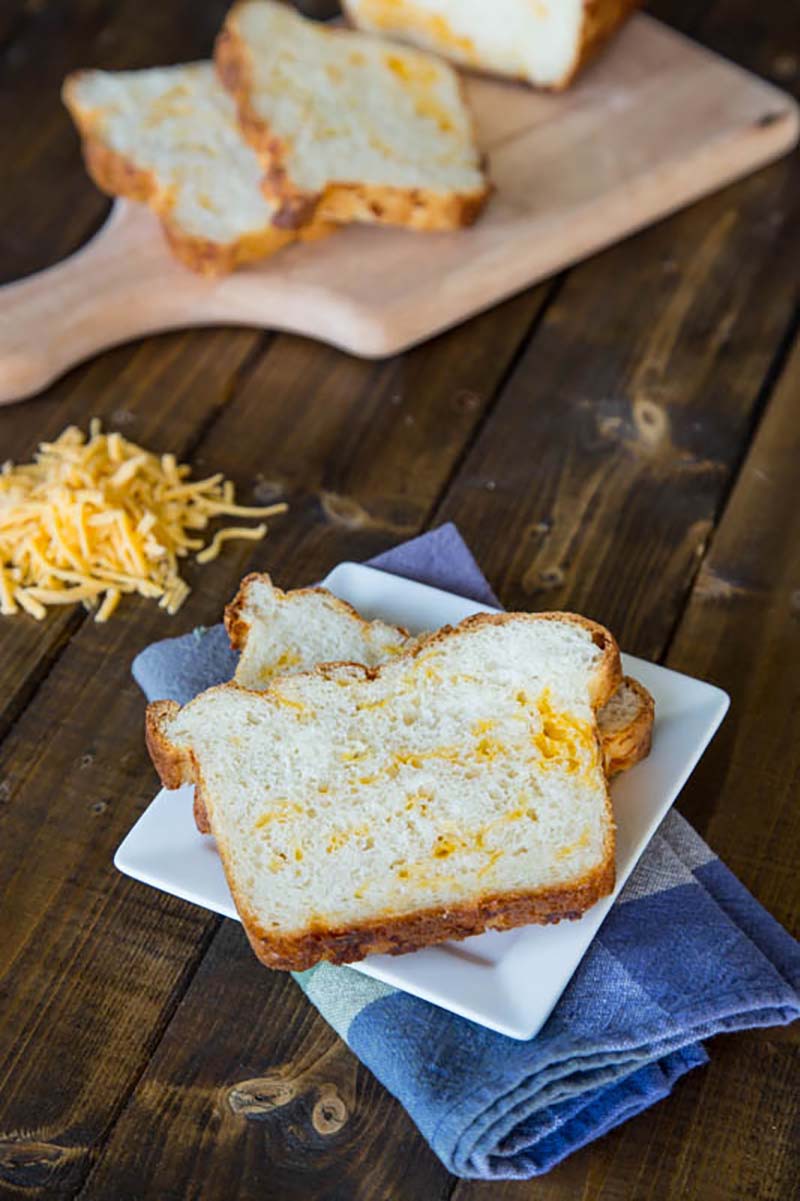 Yield:
Two 9x5-inch loaves
Ingredients
1½ cups milk
1 cup water
2 Tbsp sugar
2 packages (4½ tsp, ½oz, 14g) RED STAR Active Dry Yeast
5 cups bread flour
1 tsp salt
2 cups grated medium or old cheddar cheese
¼ cup melted butter or margarine
½ tsp baking soda
1 Tbsp water
Instructions
In a large pot over medium heat add the milk and water, heat just to lukewarm(110°-115°F). Remove from stove.


Mix in sugar and stir in yeast. Whisk until no lumps remain. Then add 3 cups of bread flour and the salt. Beat until smooth. Add the last 2 cups of bread flour. Beat again. The dough should be sticky. Place dough in lightly oiled bowl and turn to grease top. Cover; let rise until dough tests ripe.


While dough is rising grate cheese, set aside. Melt margarine or butter and set aside. In a small bowl dissolve soda in warm water, set aside.


Stir down dough after it has risen. Add the cheese, soda and melted butter or margarine. Blend well so cheese is evenly distributed. Divide dough between two oiled 9x5x 2-inch loaf pans.


Let rise uncovered until indentation remains after lightly touching. If you cover the bread the dough will stick to the towel.


Bake in a preheated oven at 400°F for 25 to 30 minutes. Remove from pans and cool on wire racks.


**You can substitute Instant (fast-rising) yeast in place of Active Dry Yeast. When using Instant Yeast, expect your dough to rise faster. Always let your dough rise until ripe. Traditional methods: use equal amounts; Bread Machine: use ½ tsp Instant Yeast OR ¾ tsp Active Dry Yeast per cup of flour in your recipe. Visit our Lessons in Yeast & Baking for more information.


This recipe is featured at Dinners, Dishes & Desserts.