Batterway Dill Rolls
Serve these rolls warm to share the tantalizing aroma of dill and onion.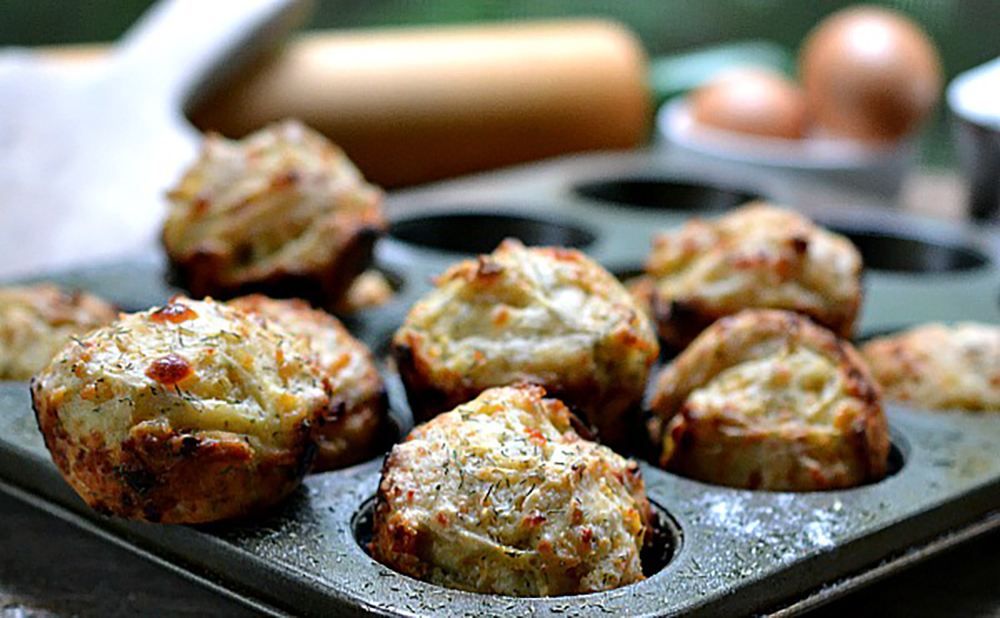 Ingredients
For the dough:
2½ cup all-purpose flour
2 packages (4½ tsp) RED STAR Active Dry Yeast
2 Tbsp sugar
1 Tbsp instant minced onion
2 tsp dill seeds
½ tsp salt
1 cup small curd cottage cheese, drained
½ cup water
2 Tbsp butter
1 egg
For the topping:
Instructions
In large mixer bowl, combine 1¼ cups flour, yeast, sugar, onion, dill seed and salt; mix well and set aside. In a saucepan or microwave-safe bowl, heat cottage cheese, water and butter to 120-130°F (butter does not need to melt). Add to flour mixture. Add egg. Blend at low speed until moistened; beat 3 minutes at medium speed. By hand, gradually stir in remaining flour to make a stiff batter. Cover; let rise in warm place until doubled, about 30 minutes.


Stir down batter. Spoon into greased muffin pan cups, filling ½ full. Tap pans on table to settle the batter. Cover; let rise until double, about 20 to 30 minutes. Bake in preheated 350°F oven for 15-20 minutes, or until golden brown. Remove from pans. Brush with soft butter and sprinkle with coarse salt. Cool on rack.


You can substitute Instant (fast-rising) Yeast in place of Active Dry Yeast in batter/no knead recipes. When using Instant Yeast, expect your batter/dough to rise faster - about 50% faster. Adjust your rise times accordingly. Visit our Lessons in Yeast & Baking for more information.


Red Star recipe. Photo credit: Cafe Terra.