Slow Cooker No Knead Bread
Break out your slow cooker and make this easy no knead bread- filled with garlic, spinach and goat cheese crumbles.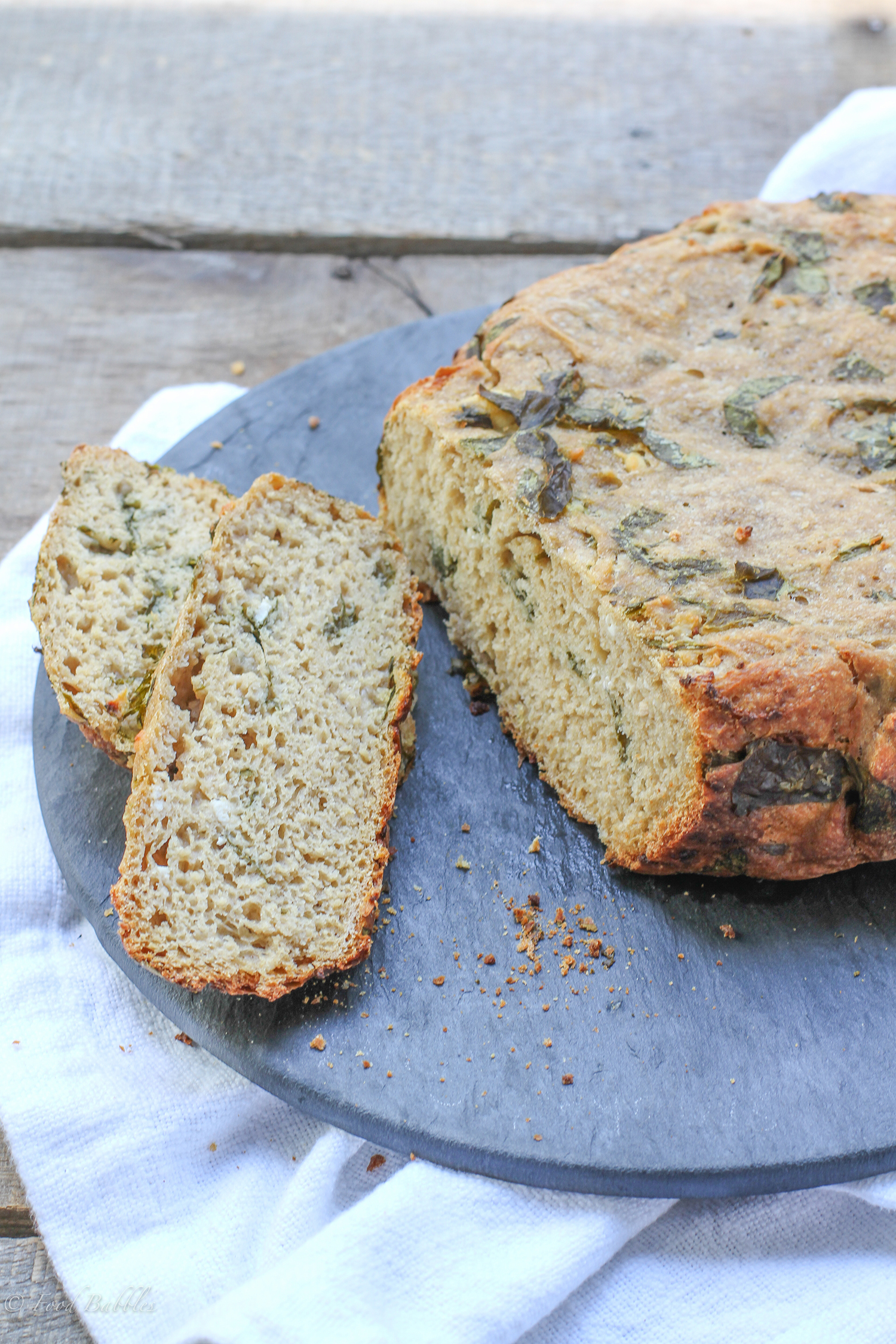 Ingredients
3 cups bread flour
1¾ tsp salt
1 tsp (one-half of a ¼oz package) RED STAR Platinum Yeast
1½ cups water (120-130°F)
3 cloves minced garlic
2 cups fresh spinach
½ cup goat cheese crumbles
Instructions
In a large bowl, whisk together flour, salt and yeast. Add garlic, spinach and goat cheese crumbles. Gently stir just until evenly distributed in flour mixture. Add water and stir until a shaggy dough forms and all flour has been incorporated.


Cover bowl with plastic wrap and allow to sit covered at warm room temperature for 1½ hours.


Remove plastic wrap. Turn dough out onto heavily floured large piece of parchment paper that will later be lifted to transfer the dough. Gently shape into a round using floured hands. Dough will
be very sticky. Cover lightly with plastic wrap. Let it rest 30-45 minutes.


While dough rests, heat the slow cooker on high. Transfer parchment paper and dough to slow cooker. Drape paper towels over top of slow cooker and place lid on slow cooker.


Cook the bread on high for 2 hours. Remove bread and cool completely on a wire rack.(*see note)


Recipe created for Red Star Yeast by Food Babbles.
Notes
*If desired, for a darker, more crisp crust - after slow cooker is complete, place bread on a baking pan lined with parchment paper or silicone mat and continue baking bread in a 400°F oven until golden brown and crisp on top, about 20 minutes.