Vintage Fruit Sauce Upside Down Cake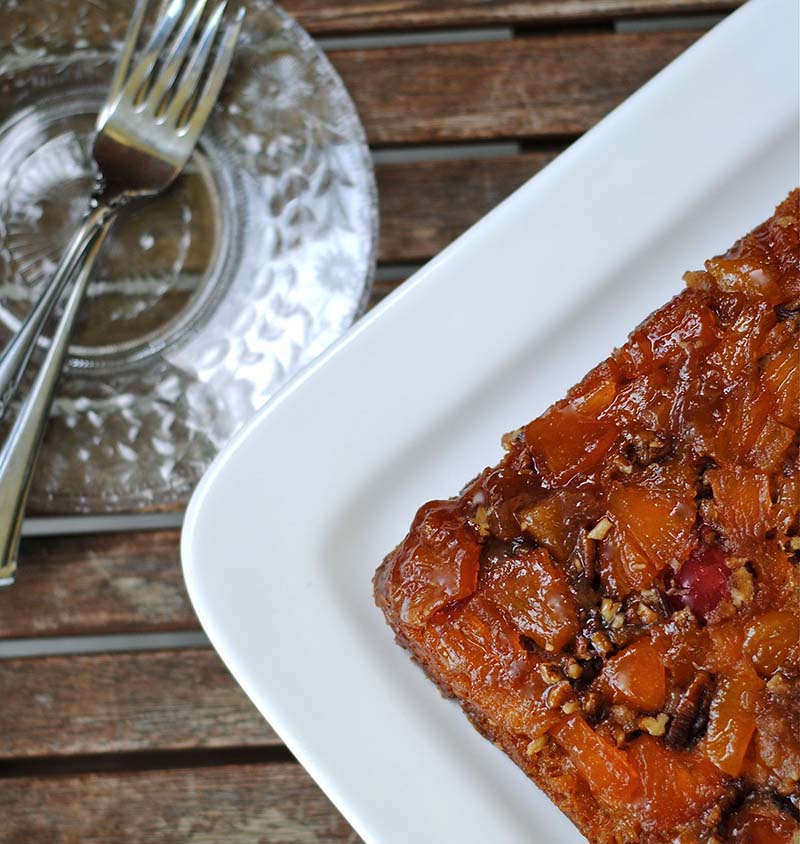 Yield:
One 8-inch square cake
¼ cup butter or margarine
⅓ cup brown sugar, packed
1 cup Vintage Fruit, drained (click for recipe)
⅓ cup chopped nuts
1¼ cups all purpose flour
¾ cup sugar
1 tsp baking powder
1 tsp cinnamon
½ tsp salt
½ tsp ground nutmeg
½ cup Vintage Fruit Syrup (click for recipe)
¼ cup oil
2 egg
Whipped cream or ice cream
Melt butter in 8-inch square cake pan. Add brown sugar, Vintage Fruit and nuts; mix well. Spread evenly over pan. Set aside. In medium mixing bowl, combine remaining ingredients; mix well. Pour batter over topping in pan. Bake at 350°F for 40 to 45 minutes until golden brown. Cool 5 minutes; loosen edges with knife and invert onto serving plate. Serve warm with whipped cream or ice cream.
Recipe featured at Fat Girl Trapped In A Skinny Body.
Recipe by
Red Star Yeast
at https://redstaryeast.com/recipes/vintage-fruit-sauce-upside-down-cake/