Vegan Salted Caramel Chocolate Coffee Cake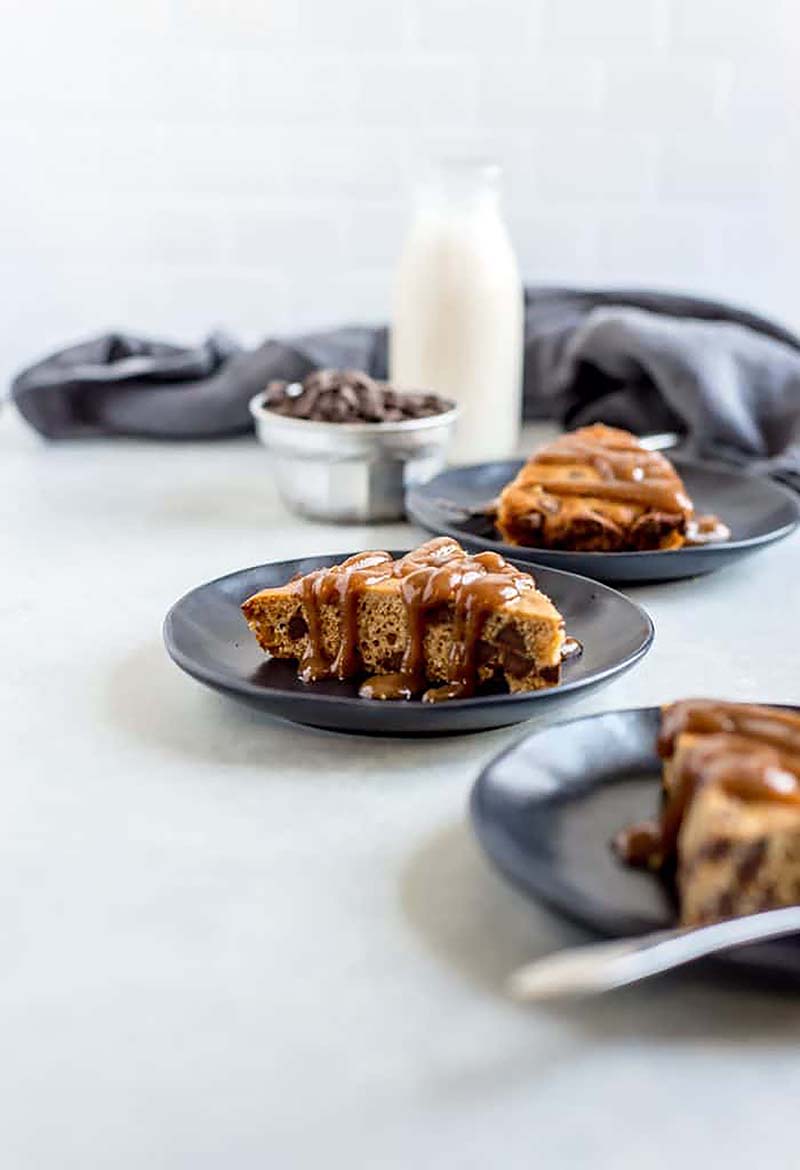 Yield:
One 9-inch coffee cake
1 tablespoon ground flax seed
3 tablespoons warm water
3 tablespoons olive oil
1¼ teaspoons Red Star Organic Instant Yeast
⅓ cup brown sugar
1½ cups all-purpose flour
1 teaspoon baking powder
¼ cup vegan caramel sauce
2 teaspoons vanilla extract
¼ cup brewed coffee
¼ teaspoon salt
1 cup semi-sweet chocolate chips
Grease a 9-inch round cake pan and set aside.
In a small bowl, mix together the ground flax seed, water, olive oil, yeast, and sugar. Let sit for 5 minutes, until the mixture becomes foamy.
In a large bowl, whisk together the flour and baking powder, add the yeast mixture, caramel sauce, vanilla, coffee, and salt. Stir together until the dough starts to form.
Transfer dough to prepared pan and loosely cover with a kitchen towel. Allow to rise at room temperature for 60 minutes.
When the dough is almost done rising, preheat oven to 350°F. Sprinkle chocolate chips over the top of the coffee cake.
Bake for 25-30 minutes. Allow to cool for 10 minutes before serving.
Recipe in partnership with Heart of a Baker.
Use organic ingredients for a completely organic coffee cake.
Recipe by
Red Star Yeast
at https://redstaryeast.com/recipes/vegan-salted-caramel-chocolate-coffee-cake/