Chocolate Chestnut Bread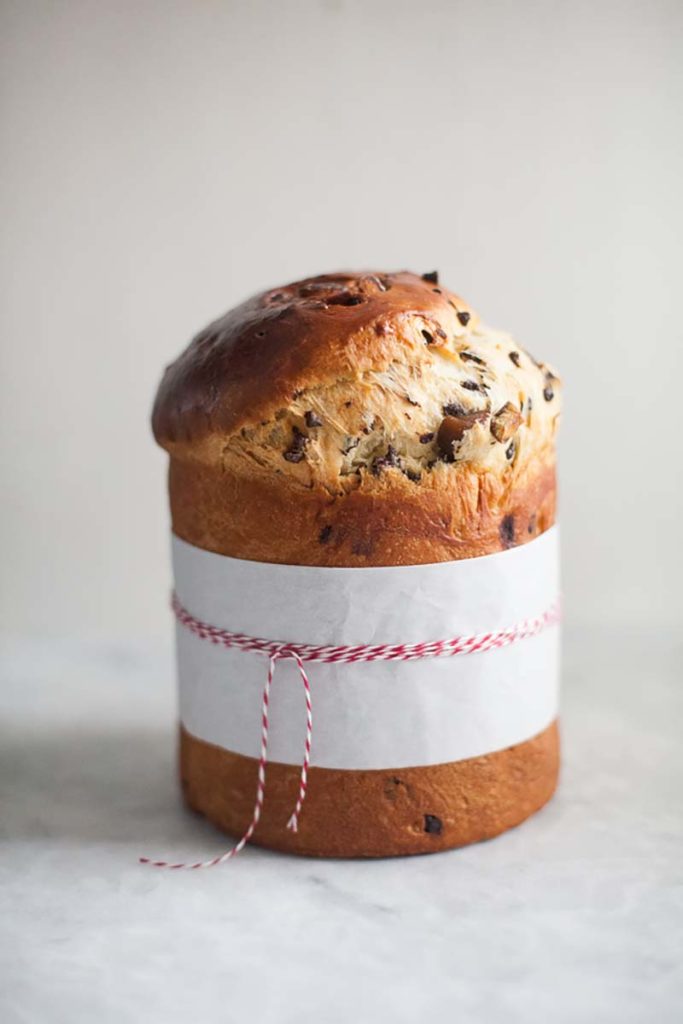 Makes enough dough for at least three 1½-pound loaves or 2 large loaves:
1½ cups lukewarm water
1 tablespoon (~1½ packets) RED STAR Platinum Superior Baking Yeast
1 tablespoon kosher salt
6 large eggs
½ cup (170g) honey
1½ cups (340g) unsalted butter, melted and cooled slightly
7 cups (990g) unbleached all-purpose flour
1 cup chopped roasted and peeled chestnuts
1 cup finely chopped chocolate
Egg yolk wash (1 egg yolk mixed with 1 tablespoon water) for brushing loaf
MIXING THE DOUGH:
Mix Platinum yeast, salt, eggs, honey and melted butter with water in a 6-Quart Round Food-Storage Container with Lid (not airtight) container.
Mix in flour without kneading, using a spoon, a Danish Dough Whisk or a heavy-duty stand mixer (with paddle). The dough will be loose but will firm up when chilled.
Cover (not airtight), and allow to rest at room temperature until dough rises for approximately 2 hours. Then refrigerate for at least four hours before first use, it is easier to handle when thoroughly chilled. This dough can be stored for up to 5 days in the fridge. Beyond that, the dough stores well in the freezer for up to four weeks in an airtight container, in one-pound portions. When using frozen dough, thaw and use as instructed.
Pull out a 2 pound piece of dough, roll it out to a ¼-inch rectangle, distribute the chestnuts and chocolate evenly over the dough and then knead until thoroughly combined.
Form the dough into a ball and place in a well buttered 6-inch Panettone Pan. Or if you are using a Paper Mold, you will want to make sure it is tall enough or use a wider one.
Cover with towel, and let rise for 90 minutes.
Preheat oven to 350°F, with a rack placed in the center of the oven.
After dough has risen, brush with egg wash.
Bake for about 60 minutes, or until caramel colored and set when tapped on the top.
Allow loaf to cool for about 20 minutes in pan. Remove from pan and allow to cool on a rack before serving.