Sticky Pecan Rolls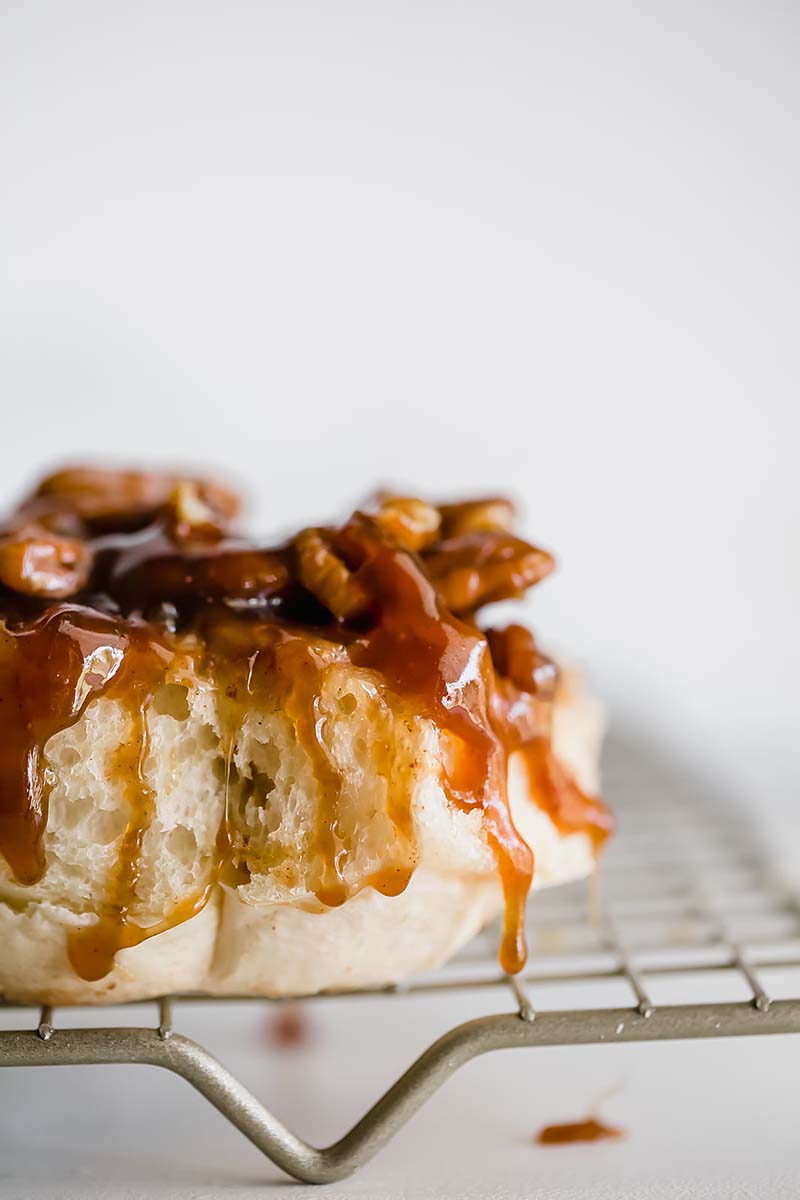 1 stick (113 grams) unsalted butter
¾ cup (150 grams) packed light brown sugar
¼ cup light corn syrup
1 cup (100 grams) pecan halves
½ cup (55 grams) chopped pecans
¼ cup (50 grams) light brown sugar
2 teaspoons ground cinnamon
2 tablespoons (28 grams) butter, melted
Make the topping:
In a small saucepan, melt the butter. Add the sugar and bring the mixture to a boil, stirring constantly. Remove from heat and stir in the corn syrup. Pour mixture into baking pan. Sprinkle with pecans.
In a small bowl combine all filling ingredients except the butter.
Generously grease two 9-inch pie pans or one 9 by 13-inch baking pan.
On a lightly floured work surface, roll the dough out into a 9 by 15-inch rectangle.
Brush the butter all over the dough, leaving a ½-inch border at the far edge. Sprinkle the filling all over the buttered dough. Roll the dough up tightly then press the seam to seal. Use a sharp serrated knife to cut the ends off, and then slice into 12 equal pieces. Place in prepared pan(s).
Loosely cover and allow to rise for 30 minutes to 1 hour, or until puffy. Bake at 350°F for 25 minutes, or until golden brown.
Let stand for 2 to 3 minutes before placing a tray or serving plate upside down onto pan. With oven mitts on, carefully turn tray and pan over. Let pan remain 1 minute so caramel can drizzle over rolls before pulling the pan away. Serve warm.