Gluten Free Yeast Biscuits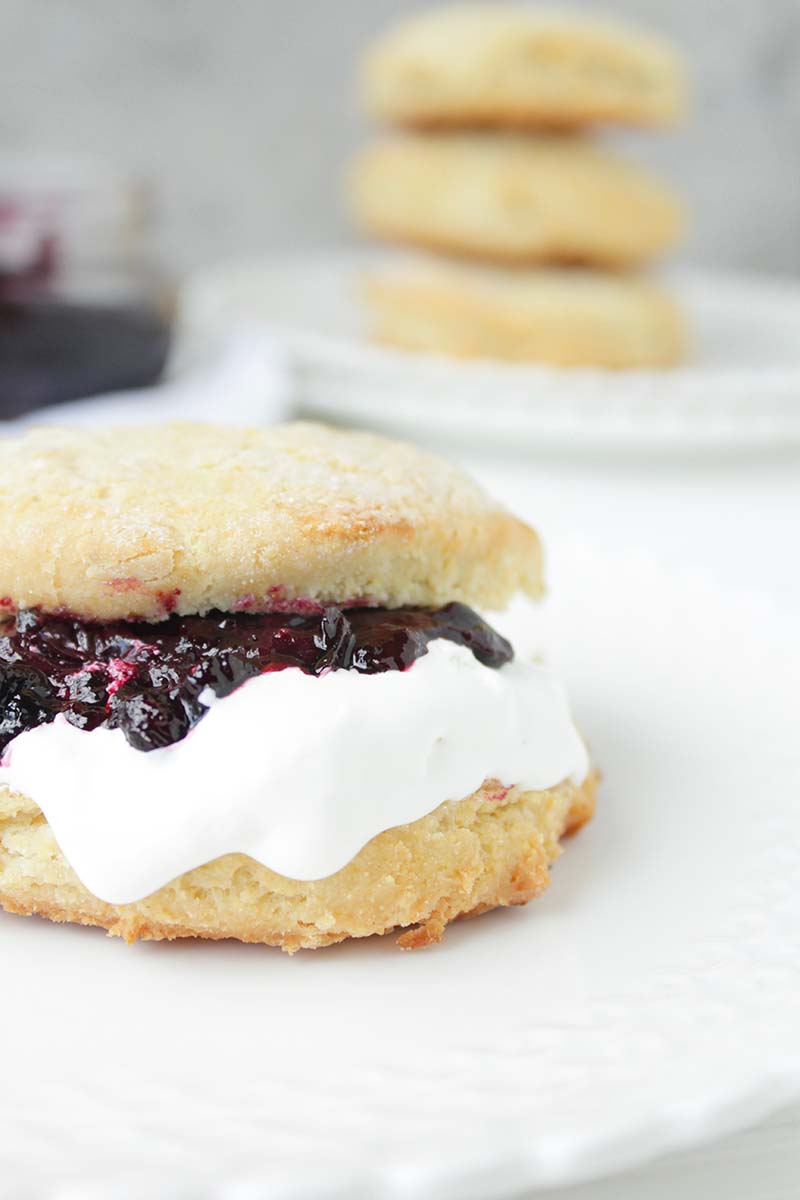 1½ cups unsweetened almond milk (reserve 3 tablespoons)
1½ tsp Red Star Quick·Rise Yeast
3 cups gluten-free all-purpose flour
½ cup cornmeal
1 Tbsp baking powder
¼ tsp salt
¾ cup butter, cold
3 Tbsp granulated sugar, for topping
Preheat oven to 400°F. Line baking sheet with parchment paper and set aside.
Heat milk, reserving 3 tablespoons, in a small pan on the oven, or place in microwave for a minute or two until warm (110-115°F, warm - but not too hot to touch).
Whisk in yeast and set aside for 5 minutes until foamy.
In a large bowl whisk together flour, cornmeal, baking powder and salt.
Cut chunks of butter into the flour mixture, using a pastry cutter or two knives. You will want the mixture to have pea-sized clumps.
Slowly add the milk and yeast mixture to the flour. Fold gently until everything is incorporated.
Place dough ball between two sheets of parchment paper.
Flatten dough out to about 1-inch thick rectangle. If dough is sticky, sprinkle, lightly, a bit of gluten free flour.
Using a floured biscuit cutter, or glass, cut the biscuits out and place on prepared baking sheet.
Brush each biscuit with reserved milk and sprinkle generously with sugar.
Place in oven and bake for 15-18 minutes.
Best if eaten the same day made. Serve with blueberry jam and whipped cream.
Recipe by Jenna Edmiston.
Recipe by
Red Star Yeast
at https://redstaryeast.com/recipes/gluten-free-yeast-biscuits/